Connecting UC Davis Worldwide
The Global Affairs Faculty and Staff Ambassadors Program connects UC Davis faculty and staff with partner institutions, alumni and supporters around the world. This is a new opportunity for select UC Davis employees already planning international travel to extend their stay and, ultimately, be ambassadors for UC Davis—increasing the visibility of our international story and creating meaningful connections worldwide.
The Faculty and Staff Ambassadors Program strengthens existing partnerships, opens doors for new connections, and fosters research, academic, and professional opportunities.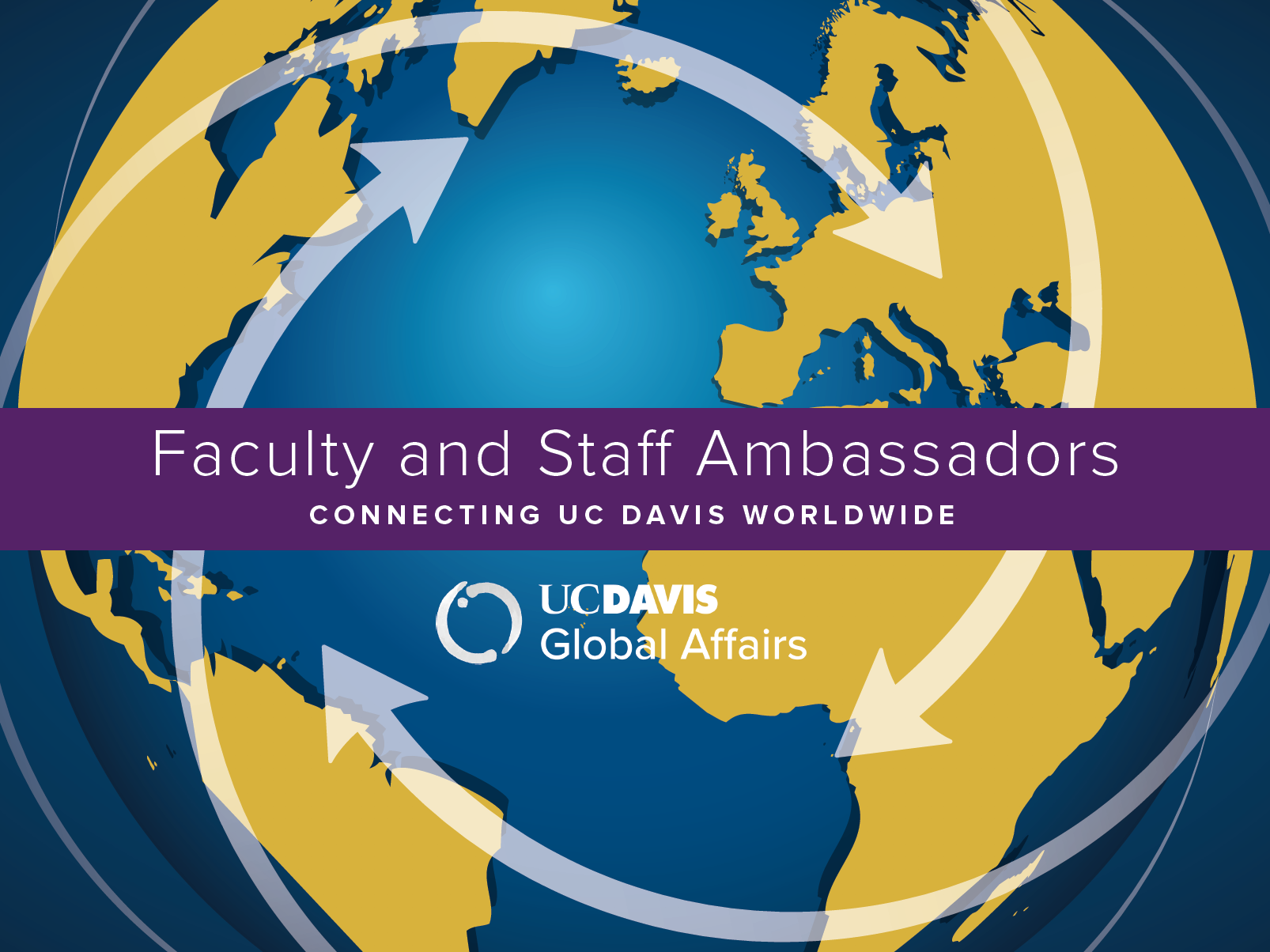 More About the Program
Global Affairs works with ambassadors to arrange and prepare a series of events in their destination cities. Ambassadors are provided with pertinent information about UC Davis, briefed on institutions to be visited, and will receive items to present to their hosts as needed. 
International visits create opportunities for UC Davis faculty and staff to share their knowledge and form connections for future collaborations. Ambassador activities may include but are not limited to:
Presenting a public lecture or seminar at the partner institutions
Meeting with current or future university partners
Hosting a reception with a local alumni chapter
Visiting with funding agencies
Meeting with U.S. organizations and agencies
Visiting with parents of UC Davis students
How to Become an Ambassador
Eligibility
UC Davis (including UC Davis Health) Academic Senate members, Academic Federation members, or full-time staff members, who have been employed with UC Davis for a minimum of 12 months prior to their travel, may apply to be ambassadors.
Applicants must demonstrate—through current job duties or previous experiences—an ability to represent UC Davis in a formal context. You may not receive reimbursement for service as an ambassador for more than once per 12-month period.
Application Details
Eligible faculty and staff are encouraged to submit the Faculty and Staff Ambassadors Application in the early stages of planning their international travel, prior to finalizing airline tickets.
Acceptance is based on a number of factors, including whether there is sufficient need for an ambassador's services in the city being visited. Applicants may be contacted to discuss potential opportunities.
If accepted, Faculty Ambassadors will plan their itinerary to include an extra night or two of accommodations, depending on number and schedule of events, working with Global Affairs on event arrangements.
Important Dates
| For Travel Originating   | Ambassador Season | Application Deadline |
| --- | --- | --- |
| March 16 - June 15, 2018 | Spring 2018 | February 1, 2018 |
| June 16 - September 15, 2018 | Summer 2018 | May 1, 2018 |
| September 16 - December 15, 2018 | Fall 2018 | August 1, 2018 |
| December 16, 2018 - March 15, 2019 | Winter 2019 | November 1, 2018 |
| March 16, 2019 - June 15, 2019 | Spring 2019 | February 1, 2019 |
Funding Details
Typically, reimbursements cover one to two nights of hotel and one to two days of meals and incidental expenses, depending on the schedule and number of ambassador activities planned. Please note: Faculty and Staff Ambassador reimbursements never cover airfare, airline fees, or conference registration fees.
Reporting
To receive the reimbursement, Faculty and Staff Ambassadors need to provide receipts and report on the results of their activities within four weeks of returning from travel. Global Affairs will provide reporting templates, which will emphasize key information, photographs, and useful feedback, rather than length or formality. Such information is critical for Global Affairs in solidifying formal partnerships and in identifying and following-up on important action items.
Contact Information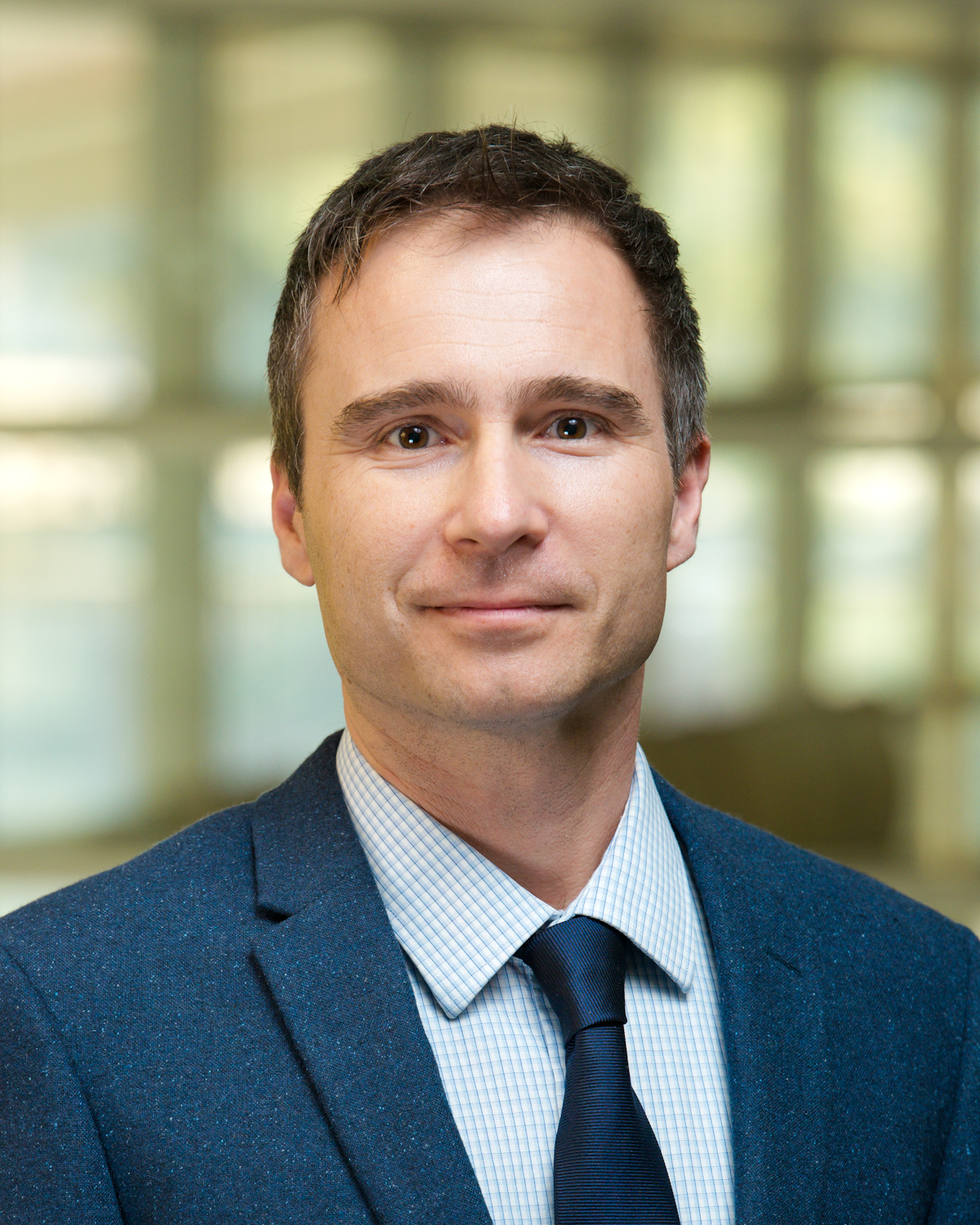 Nathan Camp
International Training and Education Outreach Manager
Global Affairs
(530) 752-4785
necamp@ucdavis.edu