February 2021 Global Engagement Insider Newsletter
Global Engagement Insider Newsletter - February 2021
Funding, opportunities, announcements, and resources for UC Davis globally-engaged faculty and staff
Welcome to the Global Engagement Insider!
Greetings! You are receiving this email as a subscriber to our funding and events email lists, which we have merged to provide you with this monthly newsletter containing funding, collaborative opportunities, events, and resources related to partnerships, travel, and more. We hope you find this new monthly newsletter helpful as you continue your critical global research, teaching, and engagement. I look forward to seeing you at a virtual event or program soon!
Best wishes,
Joanna Regulska
Vice Provost and Dean - Global Affairs
Global Funding and Engagement
The Global Affairs Curriculum Enhancement Through Global Learning program, a faculty development opportunity that supports the university-wide Global Education for All initiative, provides UC Davis faculty with concrete tools for globalizing teaching and preparing students for success in a globalized world. The application for the spring 2021 virtual cohort is now open. Deadline: March 5, 2021.
Global Affairs recently introduced a major improvement to the Global Connections Database, so now someone may enter information for another person. UC Davis faculty and staff are invited to add information about their international and global interests and experiences, and get connected to opportunities for partnerships and funding or connect with colleagues with similar interests. For questions, please contact Karen Beardsley, director of global professional programs in Global Affairs, at kbeardsley@ucdavis.edu or (530) 848-3310.
Faculty recipients of Global Affairs grants share creative ways they have found to engage with global partners and carry out grant-related activities when it isn't possible to meet in person.
Global Events and Programs
Thursday, March 4, 5-6 p.m. PST Global Affairs invites the UC Davis community for a celebration of globally engaged faculty, staff, and scholars. The virtual reception includes the announcement of the winners of the Chancellor's Awards for International Engagement, and Excellence in Teaching in Study Abroad Awards, and acknowledges the recipients of or participants in the following Global Affairs programs: Seed Grants for International Activities, Grants for Advancing Sustainable Development Goals, and the Global Education for All Steering Committee and Fellows. 
Register for the International Connections Reception
More Global Affairs Events
Thursday, February 11, 9-10 a.m. PST Global Affairs, in collaboration with the Office of Diversity, Equity and Inclusion, and the Office of Sustainability, will host its second Forum on the UN SDGs, focused on the connections between the SDG Agenda and DEI efforts and ways UC Davis is contributing to specific SDGs, including Zero Hunger, Climate Action, and more. The forum includes speakers from UC Davis, Earth University, and Howard University.
Thursday, February 11, 12:30 p.m. PST Fundación Chile Lagos Limpios and the UC Davis Chile Life Sciences Innovation Center will host a discussion around the planning and conservation policy implemented in Lake Tahoe and California, and Chile's experience on management and conservation in the Northern Patagonian Lakes.
February 18, 23, March 3, 11 In the weeks following the Winter 2021 SDG Forum, Global Affairs, the Sustainability office, and Office of Diversity, Equity and Inclusion will host a series of 60-minute Zoom meetings for faculty, staff, and students to learn more about the SDGs and share their own SDG-relevant work. 
Wednesday, February 24, 12 p.m. PST Author Stefano Varese, professor emeritus at UC Davis, will discuss his new book The Art of Memory: An Ethnographer's Journey with comments by Charles R. Hale, dean of social sciences at UC Santa Barbara. Presented by UC Davis Global Affairs, the UC Davis Hemispheric Institute on the Americas, and Stanford's Center for Latin American Studies as part of the series "Conversations with Latin American Authors."
Wednesday, February 24, 5-7 p.m. PST The APRU Asia Pacific Women in Leadership Program (APWiL) is hosting a discussion of "leadership through an equity lens." Renetta Garrison Tull, vice chancellor of diversity, equity and inclusion at UC Davis, will lead a discussion of how embracing social justice and cultural humility connects to leadership models such as Authentic Leadership, Servant Leadership, and Transformational Leadership. Strategies and tools such as the 360-degree model, co-creation and the "Manager Mirror" will also be shared.
UC Davis Events
March 25-26, 2021 The year 2021 will be about resilience and resurgence, both planetary and human, and this conference will provide attendees with tools, information, and knowledge to collectively forge ahead as solutionists. The UC Davis World Food Center will co-host the virtual student summit alongside the University of California Global Food Initiative and the University of California Division of Agriculture and Natural Resources Nutrition Policy Institute in partnership with the Hunger Solutions Institute at Auburn University.
More Global Events
Wednesday, February 24, 12-1:30 p.m. PST The Consulate General of Canada in Northern California will host an important conversation on the Black Experience in Canada and the U.S. between Consul General Rana Sarkar and Debra Thompson, Associate Professor and Canada Research Chair in Racial Inequalities in Democratic Societies at McGill University. This event will generate insights into how both social practices and government policies can be employed to combat racism, foster equitable innovation, and ultimately produce outputs that are representative of society.
Announcements
Read the latest travel advisories related to COVID-19.
Questions and answers related to travel, services for international students and scholars, study abroad and global learning programs, and more.
Global Affairs launched this webpage as a part of the UC Davis Global Centers initiative. It provides an overview of UC Davis connections in Latin America and the Caribbean, and highlights available resources and opportunities for faculty, staff, and students to engage with the region.  
Global Affairs has started an email outreach list to inform faculty, staff, and students about upcoming events, grants, and opportunities related to the UN Sustainable Development Goals (SDGs). If you are interested in joining the list, please contact Tom Rosen-Molina, global centers analyst, at jtrosenmolina@ucdavis.edu.
Global Affairs Faculty Resources
Global Affairs Staff Resources
Global Spotlights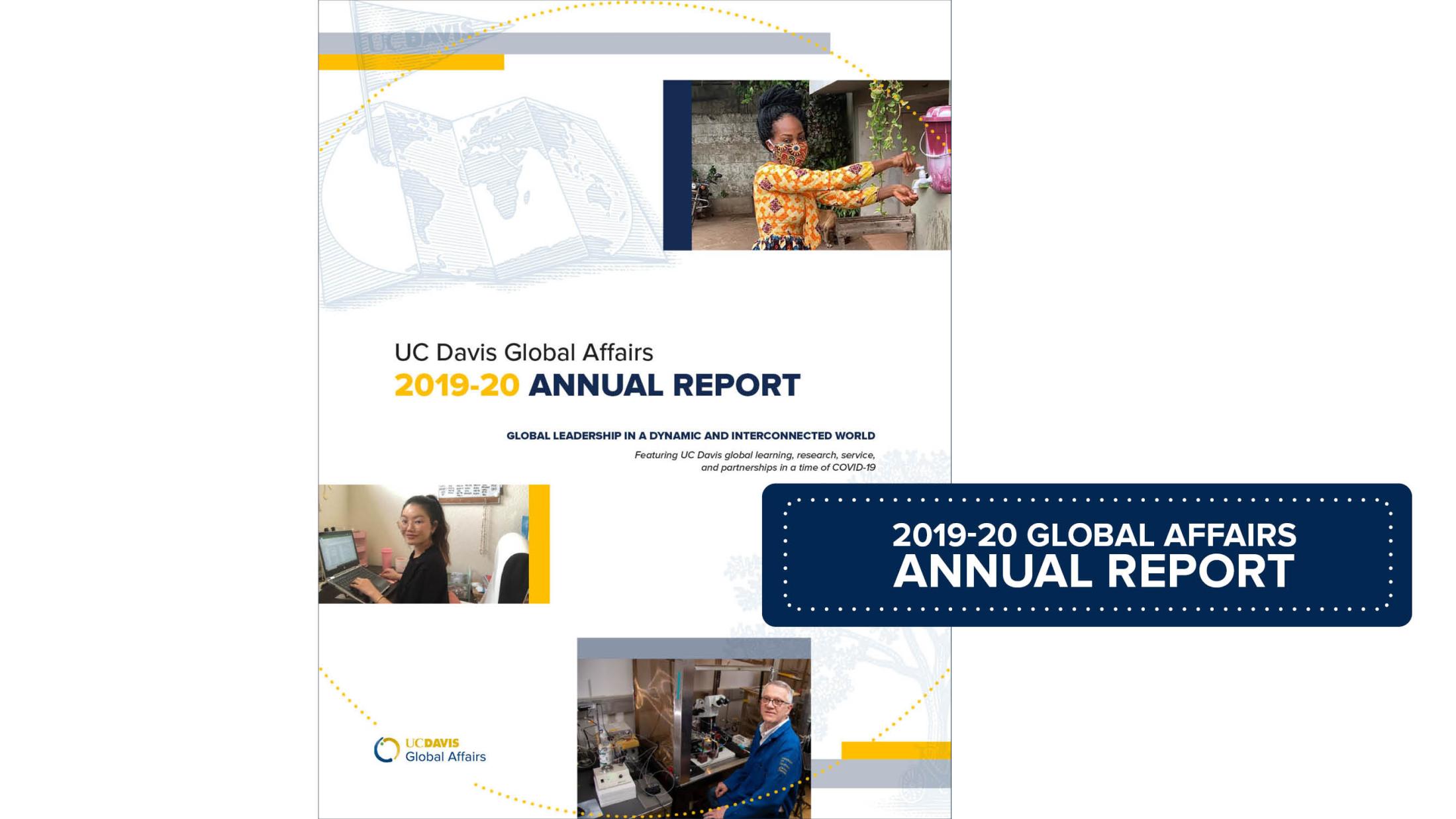 Global Affairs 2019-20 Annual Report 
Our 2019-20 Annual Report focuses on global leadership in an interconnected world, featuring UC Davis global learning, research, service, and partnerships in a time of COVID-19.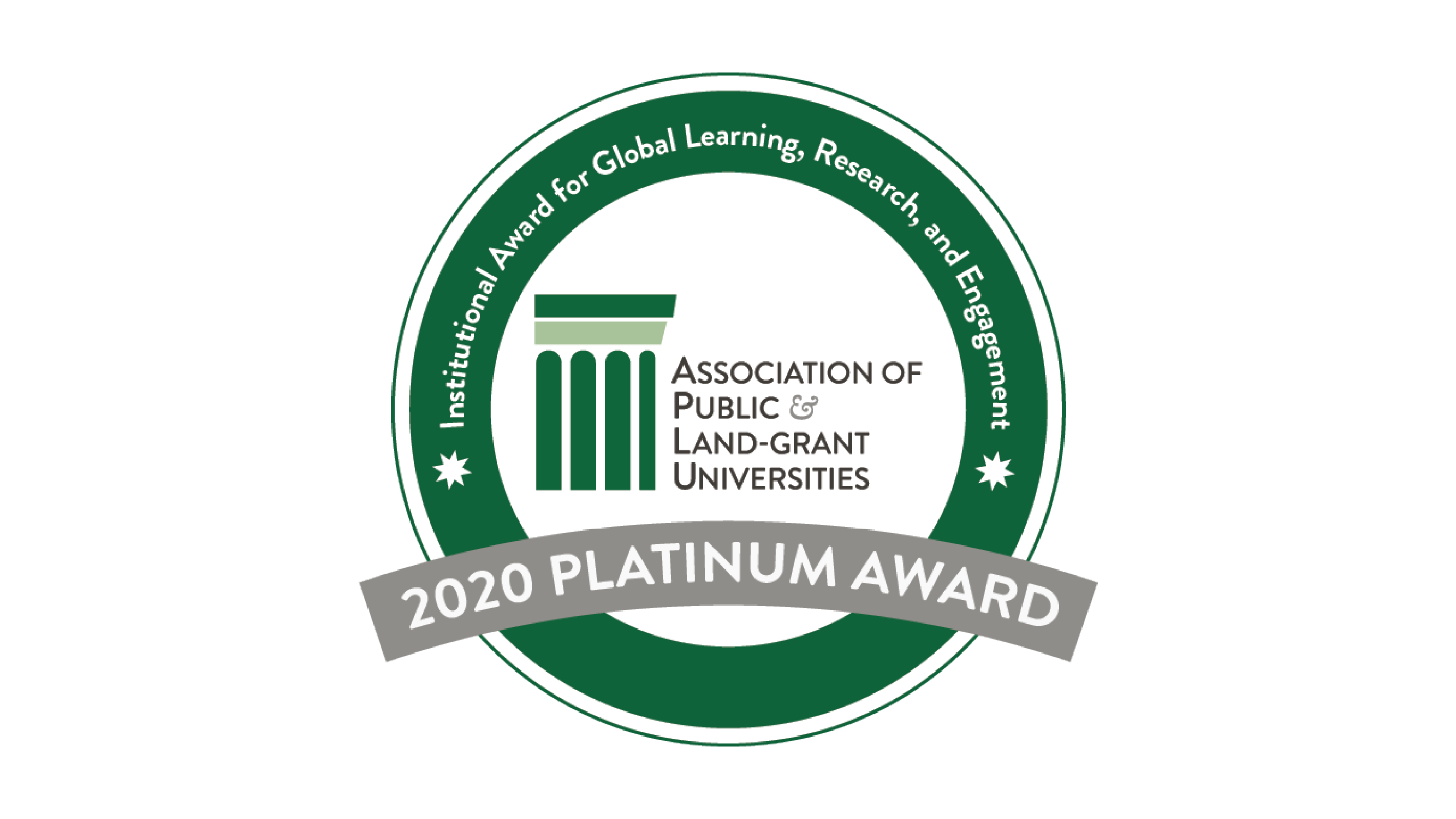 UC Davis Earns APLU's Platinum Award 
UC Davis has been named as the only university to earn the highest honor from the Association of Public and Land-Grant Universities' Commission on International Initiatives.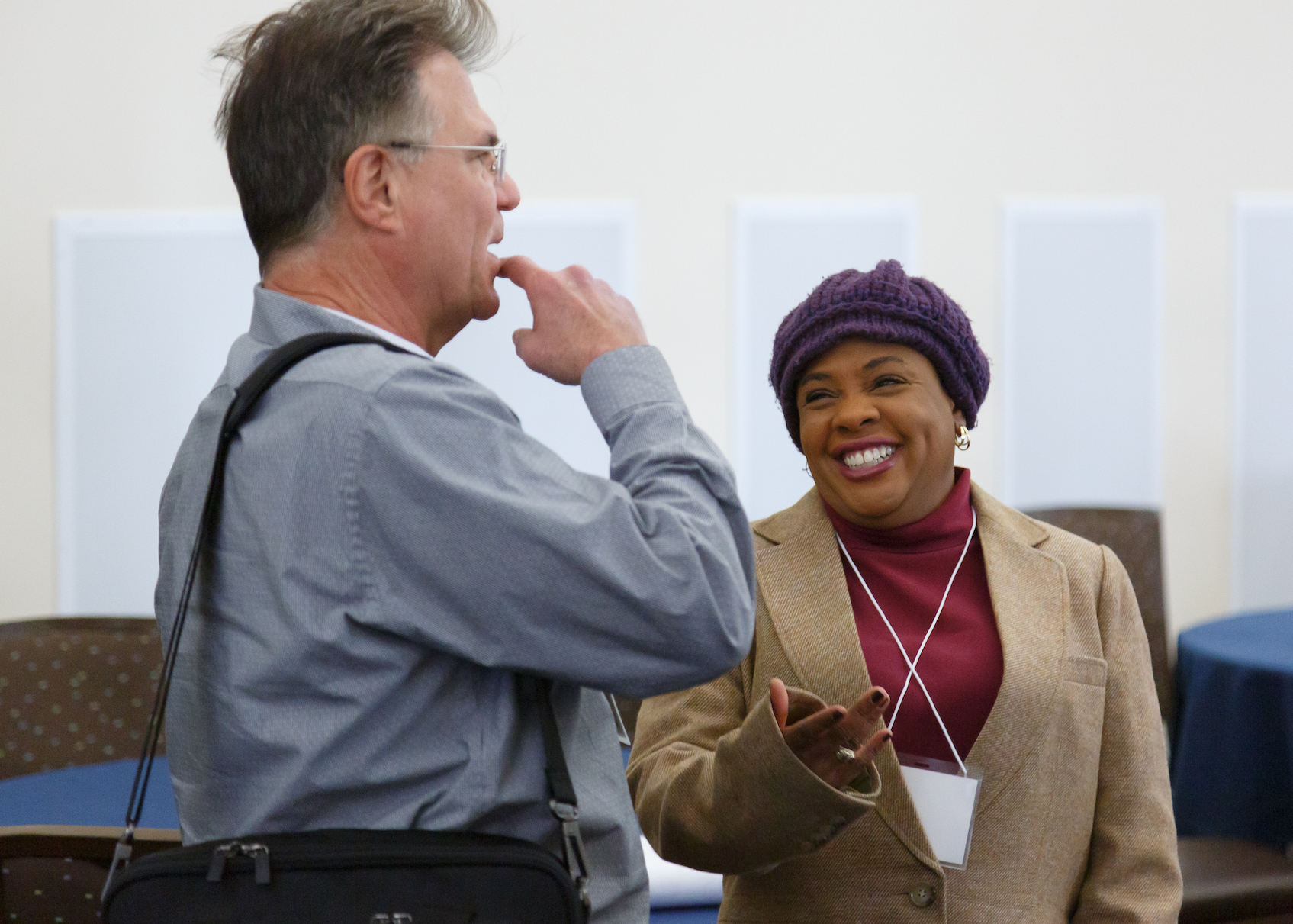 Building Global University-Industry Collaborations
Brad Henderson (left), University Writing Program continuing lecturer and STEM writing specialist, made it possible for students in his engineering writing class to work on projects with companies around the world. Melinda Livas (right), student services librarian and STEM specialist in the UC Davis Library, supported students in using specialized databases and search engines.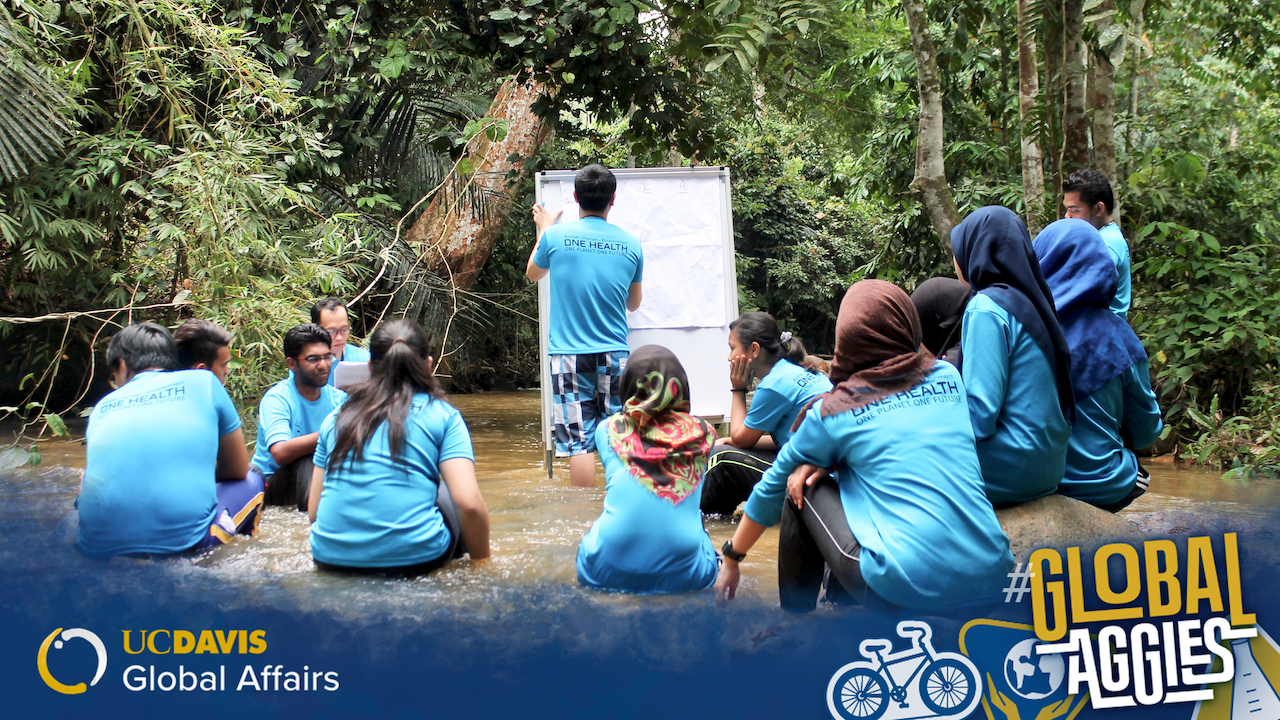 Global Aggies: Weaving Together One Health Collaborations Around the World
As the sister project of PREDICT, the One Health Workforce — Next Generation project is underway and dedicated to training One Health practitioners to prevent future pandemics through connected global networks—thanks in part to a USAID award of $85 million. The project is led by School of Veterinary Medicine Professors Woutrina Smith and Jonna Mazet.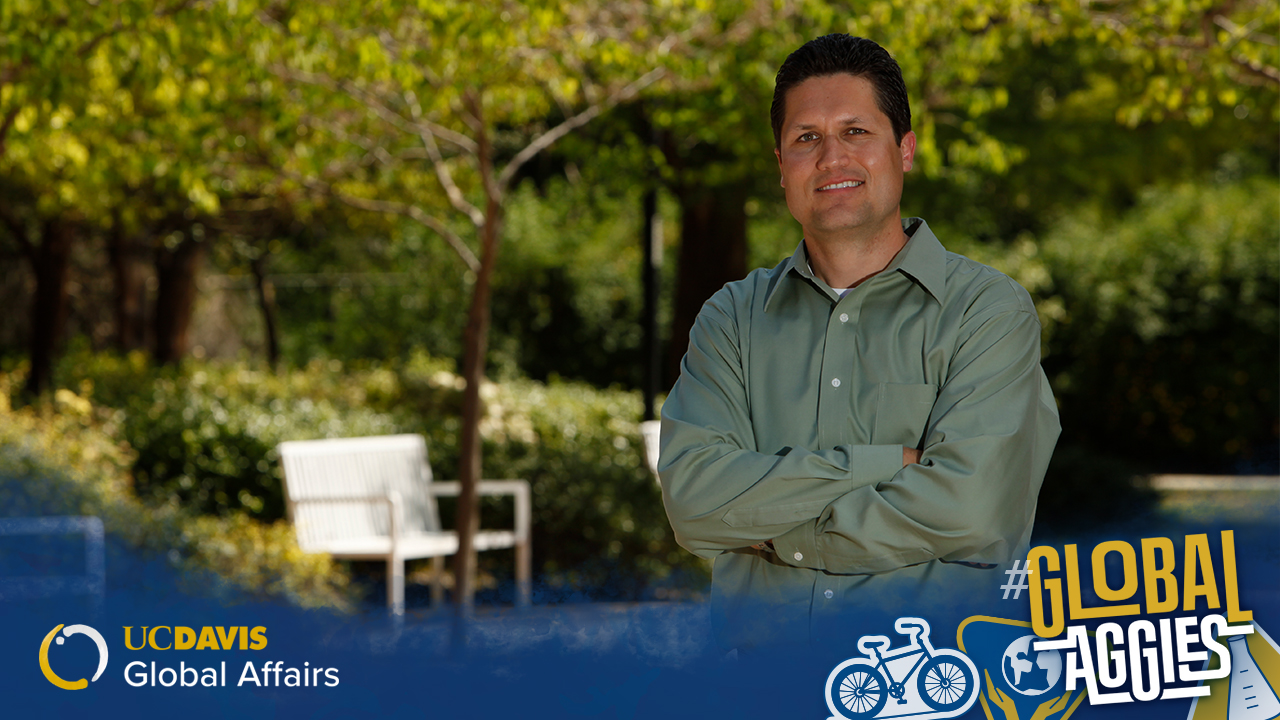 Global Aggies: Teaching and Researching the Human, Social, and Economic Aspects of Migration
UC Davis is committed to being a tireless advocate for international students and scholars. One case in point is the multidisciplinary work of the UC Davis Global Migration Center, led by founding director and international scholar Giovanni Peri.
International Visitors and Agreements
Recent International Delegation Meetings (Virtual) (January 1 - January 31, 2021)
Universidad del Desarollo | Chile
University of Talca | Chile
Newcastle University | United Kingdom
Recent International Agreements Signed (January 1 - January 31, 2021
University of Helsinki | Finland
Osaka University | Japan
Universiti Putra Malaysia | Malaysia
Nong Lam University – Ho Chi Minh City | Vietnam
Learn more about hosting visitors from around the world, or the international agreement process on the Global Affairs website.
---
Primary Category
Tags