June 2021 Global Engagement Insider
Global Engagement Insider Newsletter - June 2021
Funding, opportunities, announcements, and resources for UC Davis globally engaged faculty and staff
Global Funding and Engagement
UC Davis is pursuing a Voluntary University Review (VUR) to support our university's role as a public land-grant institution in advancing the UN Sustainable Development Goals (SDGs) agenda. Global Affairs, Sustainability, and the Office of Diversity, Equity and Inclusion invite the campus community to share their SDG efforts through this online portal. If you would like to submit information on behalf of a campus organization, unit, or club, please contact Tom Rosen-Molina directly at jtrosenmolina@ucdavis.edu. Deadline: June 14, 2021 
UC Davis Global Affairs, the Office of Diversity, Equity and Inclusion, and Sustainability are pleased to offer virtual conference grants to facilitate global connections and collaborative relationships and support UC Davis faculty, staff, and students in sharing UC Davis contributions to the UN Sustainable Development Goals (SDGs). Applications are considered on a rolling basis
The University Global Coalition is accepting proposals for their annual gathering on September 27-28, 2021, to lead 45-minute virtual sessions on teaching, research, operational practices, and partnerships (within and beyond) higher education. The 2021 theme is Building Connections and Actions for the SDGs. Deadline: June 25, 2021  
Four Fulbright alumni will be selected to receive IIE Centennial Fellowship awards of up to $25,000 to help fund ongoing or planned projects that focus on increasing access, equity, and empowerment for BIPOC and other marginalized communities. In this cycle, IIE has an additional award opportunity available - the New Leaders Award of $15,000 for applicants who have completed their Fulbright program within the last five years. Deadine: June 30, 2021
The Fulbright U.S. Scholar Program offers diverse opportunities for U.S. academics, administrators, and professionals to teach, research, do professional projects, and attend seminars abroad. To identify potential opportunities, search the 2022-23 Catalog of Awards. UC Davis is consistently ranked among the country's top producers of Fulbright scholars. View a listing of all Fulbright U.S. Scholar webinars offered in June. Deadline: September 15, 2021
Fulbright Canada is offering more than 50 Research Chairs across Canada for the 2022-23 academic year. The grants support research and collaboration with colleagues across Canada for four months. Start dates for the grants are September 2022 or January 2023. Deadline: September 15, 2021  
Fulbright Canada is offering a series of nine-month Distinguished Chairs at Carleton University in Ottawa. The topics range from arts and sciences, public affairs, entrepreneurship, environmental sciences, and the scholarship of teaching and learning. Deadline: September 15, 2021 
Global Events and Programs
June Join a webinar this month to learn more about Fulbright opportunities around the world. Can't join live? All webinars are recorded and archived on the Fulbright website. The staff at Global Professional Programs in Global Affairs are happy to help UC Davis faculty and staff join the ranks of Fulbright recipients on campus!
Announcements
UC Davis continues to recommend against all nonessential travel, both domestically and internationally (consideration for essential travel is listed in the Global Affairs announcement). All travel on university business must be registered. 
Questions and answers related to travel, services for international students and scholars, study abroad and global learning programs, and more.
Global Affairs Faculty Resources
Global Affairs Staff Resources
Global Spotlights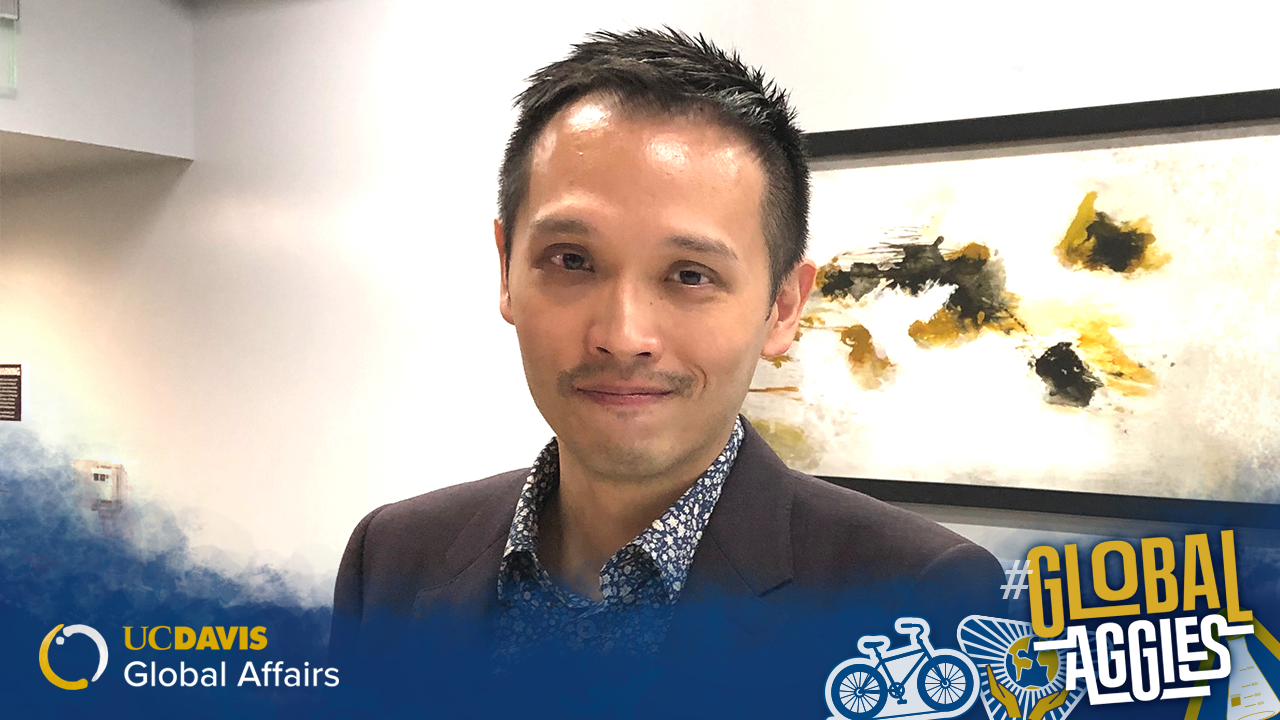 Global Aggies: Amplifying Global LGBTQ History in the Classroom and Across East Asia
Howard Chiang, an expert in East Asian studies with a dedication to advancing LGBTQ history through international collaborations, joined the faculty of UC Davis in 2017 and is now an associate professor in the College of Letters and Science's Department of History. His pioneering three-volume Global Encyclopedia of Lesbian, Gay, Bisexual, and Transgender, and Queer (LGBTQ) History, for which he served as editor-in-chief, won the 2020 Dartmouth Medal thanks to its merging of global LBGTQ history into one resource.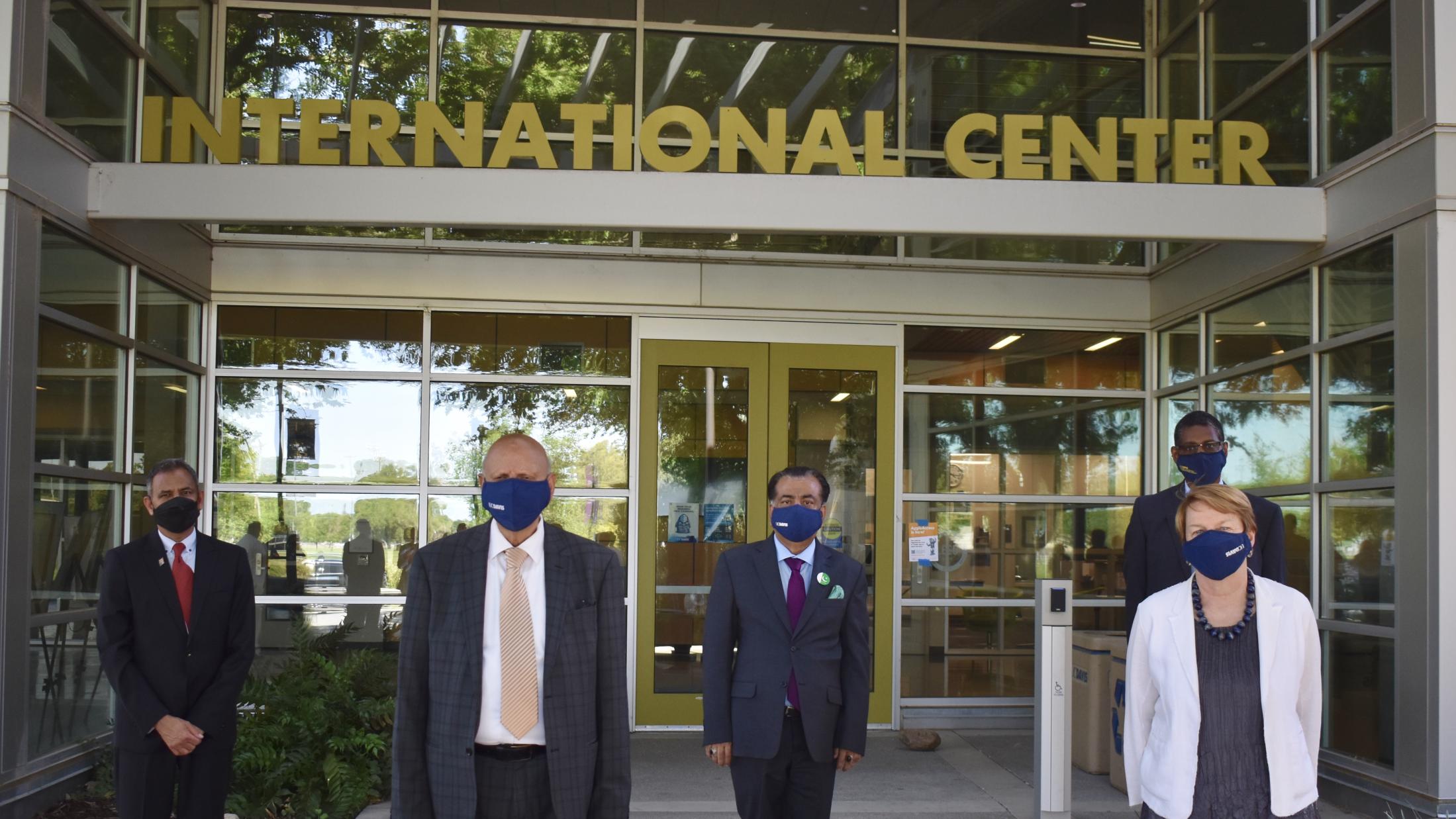 UC Davis Partners with University of Agriculture Faisalabad in Pakistan for Collaborations in Horticulture and Animal Science
UC Davis and the University of Agriculture Faisalabad in Pakistan signed an agreement of cooperation to partner on research and capacity building collaborations in horticulture and animal science. The agreement builds upon past agreements between the two universities signed in 2008 and 2013 as well as ongoing collaborations between UC Davis and Pakistan.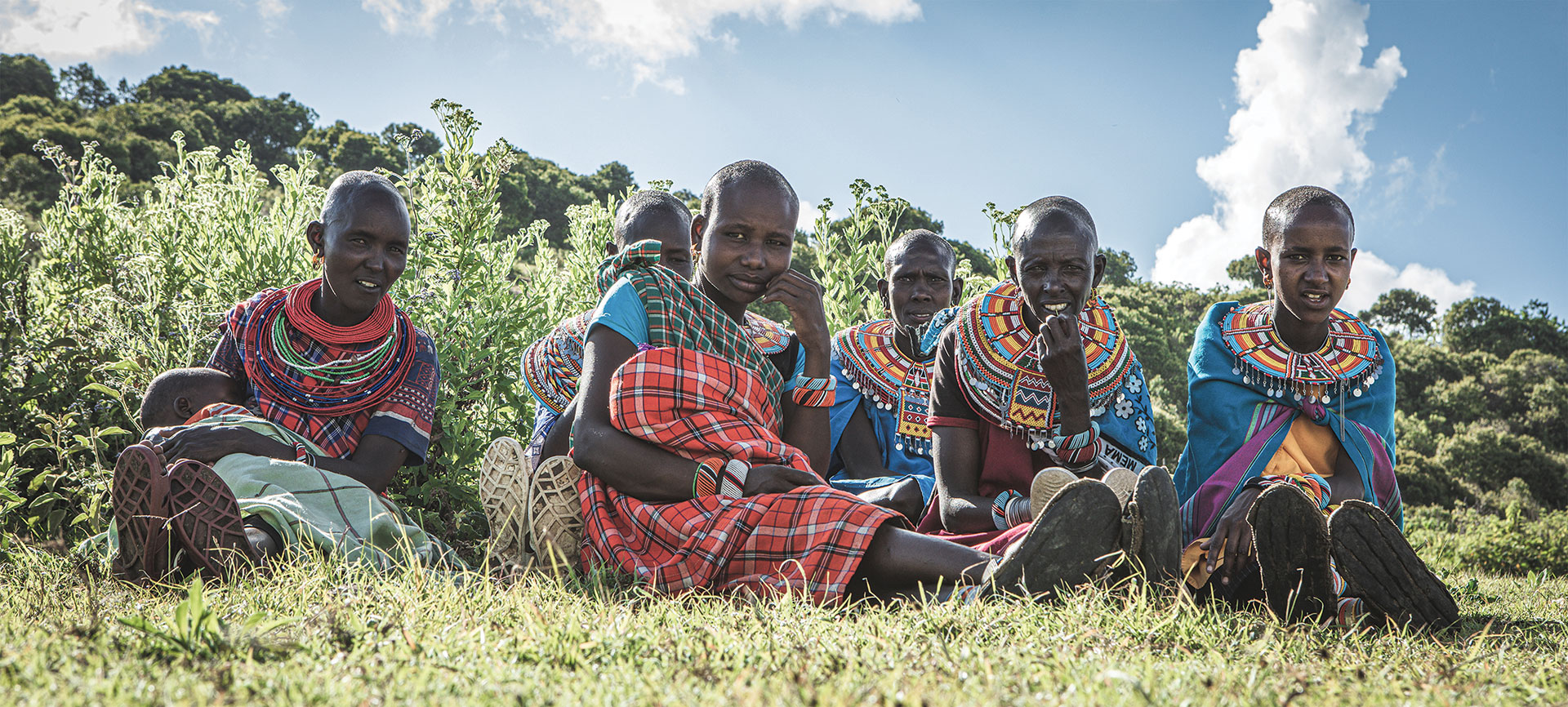 Surviving Climate Change and a Pandemic
Michael Carter, distinguished professor in agricultural and resource economics, and his team with the UC Davis Feed the Future Innovation Lab for Markets, Risks and Resilience, are studying whether the Samburu people in Northern Kenya can ride out prolonged droughts by pairing two interventions: a climate insurance program he helped develop using satellite data and a Kenyan nonprofit called the Boma Project that helps women build small businesses as new sources of income.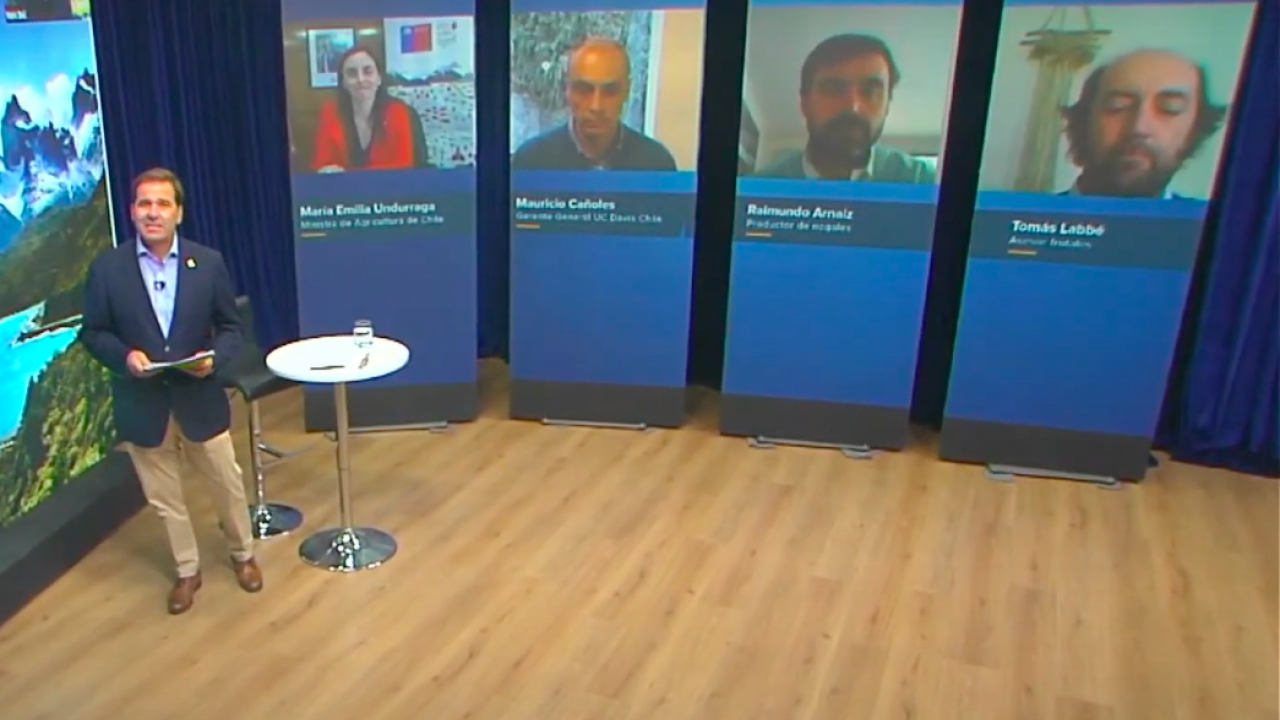 Launching UC Davis Chile's Extension and Innovation Program
The UC Davis Chile Life Sciences Innovation Center within Global Affairs launched an Extension and Innovation Program in May 2021. The programs seeks to coordinate and integrate producers, advisors, researchers, exporters, and trade organizations, among others, to solve problems that affect productivity and competitiveness.
International Visitors and Agreements
Recent International Delegation Meetings (Virtual) (May 1 - May 31, 2021)
Consulate General General of Brazil in San Francisco | Brazil

Universidade Estadual Paulista (UNESP) | Brazil

Alianza UCMX | Mexico

Newcastle University | United Kingdom
Recent International Agreements Signed (May 1 - May 31, 2021)
University of Tolima | Colombia

Hosei University | Japan

Tokyo Woman's Christian University | Japan
Learn more about hosting visitors from around the world, or the international agreement process on the Global Affairs website.
---
Primary Category
Tags