May 2021 Global Engagement Insider
Global Engagement Insider Newsletter - May 2021
Funding, opportunities, announcements, and resources for UC Davis globally engaged faculty and staff
Global Funding and Engagement
UC Davis is pursuing a Voluntary University Review (VUR) to support our university's role as a public land-grant institution in advancing the UN Sustainable Development Goals (SDGs) agenda. Global Affairs, Sustainability, and the Office of Diversity, Equity and Inclusion invite the campus community to share their SDG efforts through this online portal. If you would like to submit information on behalf of a campus organization, unit, or club, please contact Tom Rosen-Molina directly at jtrosenmolina@ucdavis.edu. Deadline: June 14, 2021 
New this summer, and in collaboration with UC Davis Summer Sessions, the Global Learning Hub in Global Affairs is offering seminars for students of all majors who will be introduced to global learning and hone their skills to become global professionals and global collaborators. These one-unit seminars, which can be taken independently or in sequence, will prepare students to engage in an interconnected world that defies geographic borders. Registration is now open.
The Center for the Advancement of Multicultural Perspectives on Social Science, Arts and Humanities (CAMPSSAH) is accepting nominations for the 2021-22 cohort of Faculty Scholars. CAMPSSAH provides a space for these faculty to strengthen and enhance their engagement with underserved communities through their research and service, within and beyond UC Davis. Deadline: May 30, 2021
The Green Initiative Fund (TGIF), hosted by UC Davis Sustainability, is a student fee-funded program that provides grants of up to $20,000 to support sustainable projects and research that positively impact UC Davis students and the community. Students, staff, and faculty are welcome to apply. TGIF invites applicants to articulate how their projects align with any of the 17 UN Sustainable Development Goals (SDGs). Deadline: May 31, 2021 
The Fulbright U.S. Scholar Program offers diverse opportunities for U.S. academics, administrators, and professionals to teach, research, do professional projects, and attend seminars abroad. To identify potential opportunities, search the 2022-23 Catalog of Awards. UC Davis is consistently ranked among the country's top producers of Fulbright scholars. Register to attend the Fulbright U.S. Scholar Virtual Workshop on May 12. Deadline: September 15, 2021
UC Davis Global Affairs, the Office of Diversity, Equity and Inclusion, and Sustainability are pleased to announce a call for virtual conference grants to facilitate global connections and collaborative relationships and support UC Davis faculty, staff, and students in sharing UC Davis contributions to the UN Sustainable Development Goals (SDGs). Applications are considered on a rolling basis.
Global Events and Programs
May 12, 12-1:30 p.m. PDT Join UC Davis Global Affairs and the Institute of International Education (IIE) for a virtual workshop on Fulbright opportunities for administrators, faculty members, and professionals. Topics covered will include: opportunities for teaching, research, and flexible initiatives in more than 125 countries as well as tips on how to craft a competitive application, including how to make contacts abroad and choose the right country and award for you.
May 19, 4-5 p.m. PDT The UC Davis community is invited to register for the third campus forum on the UN Sustainable Development Goals (SDGs). Co-hosted by Global Affairs, the Office of Diversity, Equity and Inclusion, and Sustainability, the forum series facilitates the development of a UC Davis community that is deeply committed to advancing the SDGs. The event will feature examples of research, teaching, service, and operations that are contributing to the SDGs on campus. The event will also provide space for members of the campus community to share their efforts so that they can be included in the first UC Davis Voluntary University Review on the SDGs.
Announcements
UC Davis continues to recommend against all nonessential travel, both domestically and internationally (consideration for essential travel is listed in the Global Affairs announcement). All travel on university business must be registered. 
Questions and answers related to travel, services for international students and scholars, study abroad and global learning programs, and more.
Global Affairs has an email outreach list to inform faculty, staff, and students about upcoming events, grants, and opportunities related to the UN Sustainable Development Goals (SDGs). If you are interested in joining the list, please contact Tom Rosen-Molina, global centers analyst, at jtrosenmolina@ucdavis.edu. 
Global Affairs Faculty Resources
Global Affairs Staff Resources
Global Spotlights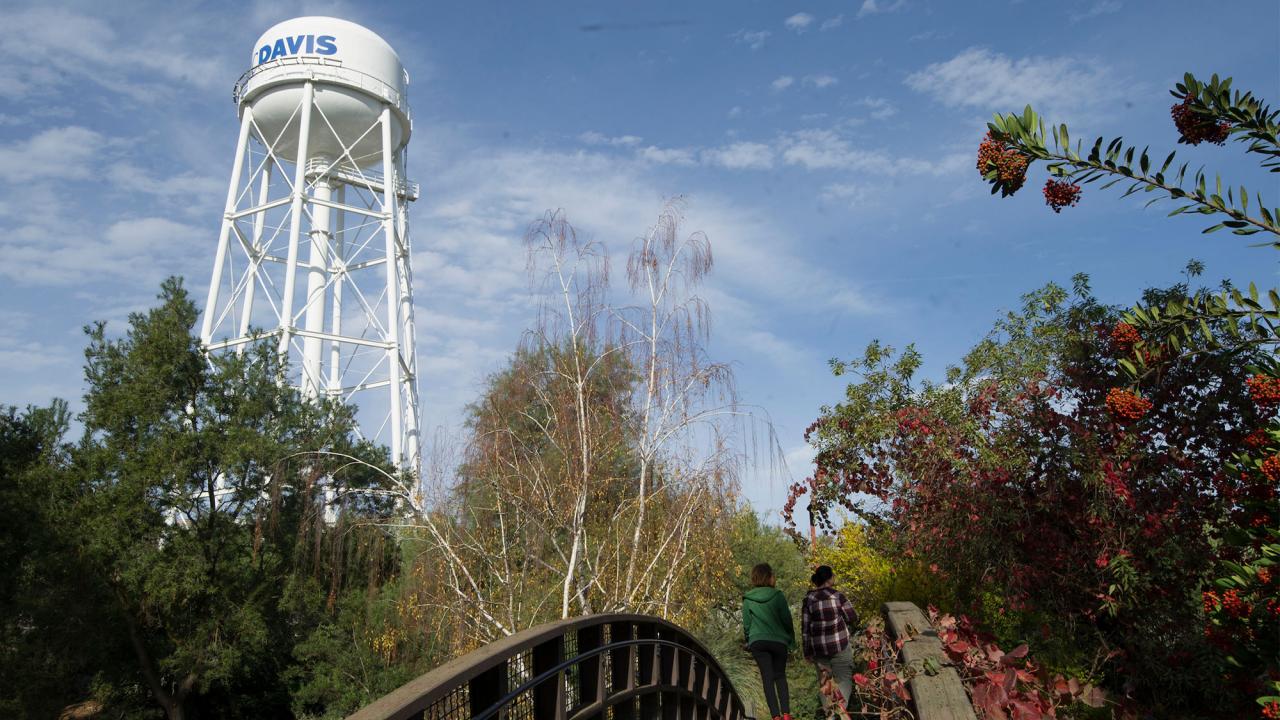 UC Davis Takes Top Spot for Diversity and Internationalization in National Rankings
UC Davis has taken the top spot among universities in the U.S. for its inclusiveness, diversity, and internationalization in the second annual QS USA University Rankings.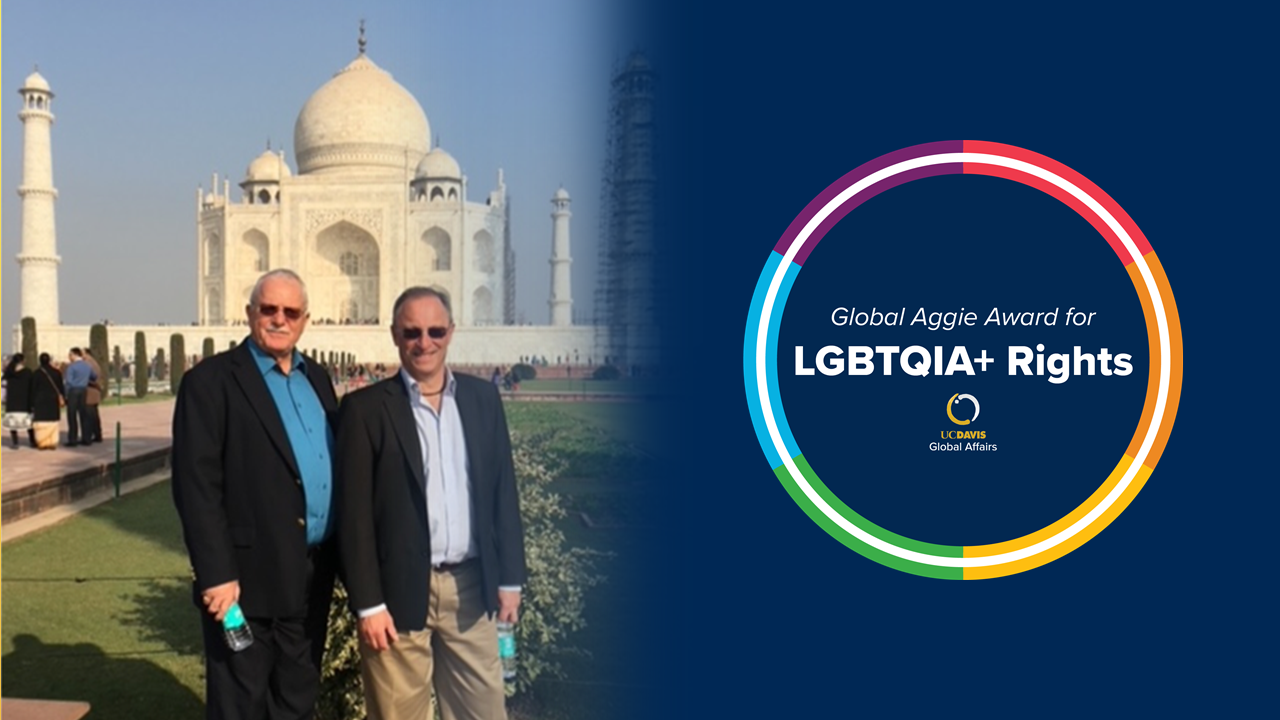 New UC Davis Fund to Support Students Advancing Local and Global LGBTQIA+ Rights
Global Affairs has launched a new fund, the Global Aggie Award for LGBTQIA+ Rights, thanks to the generosity of former UC Davis Provost and Executive Vice Chancellor and former Interim Chancellor Ralph Hexter and his husband Manfred Kollmeier.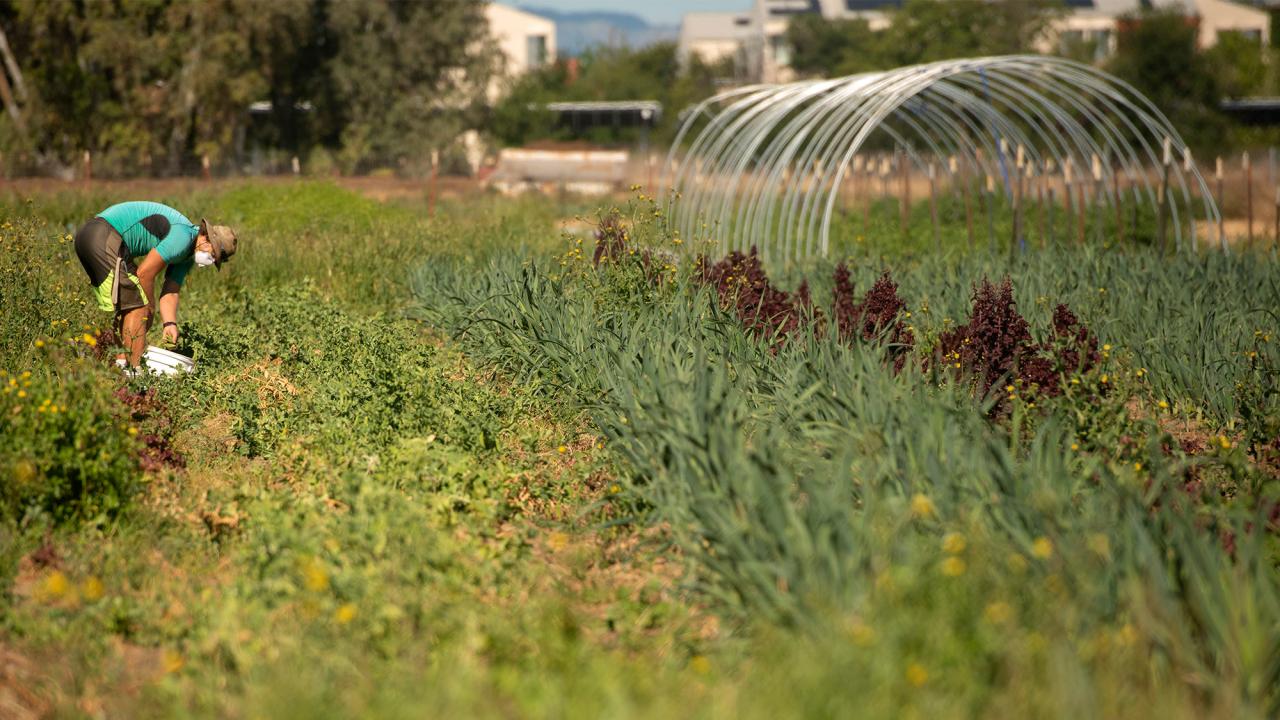 UC Davis Joins Statements on UN, U.S. Sustainability Goals
Chancellor Gary S. May is reaffirming UC Davis' commitment to a better planet by joining with dozens of other university leaders around the world on statements calling for action on sustainability, equality, equitable economic growth, and more.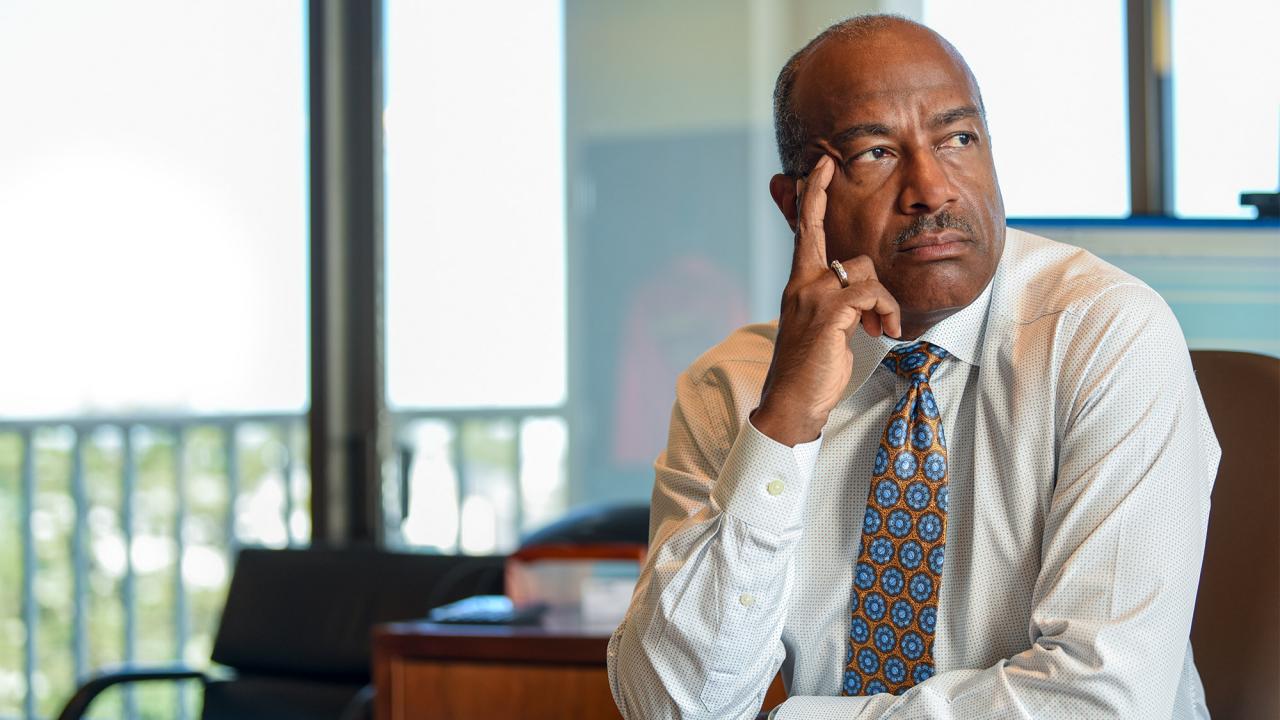 Chancellor's Statement on Pandemic's Toll in India, Elsewhere
UC Davis Chancellor Gary S. May issued a statement in support of those impacted by the pandemic's toll in India and around the world.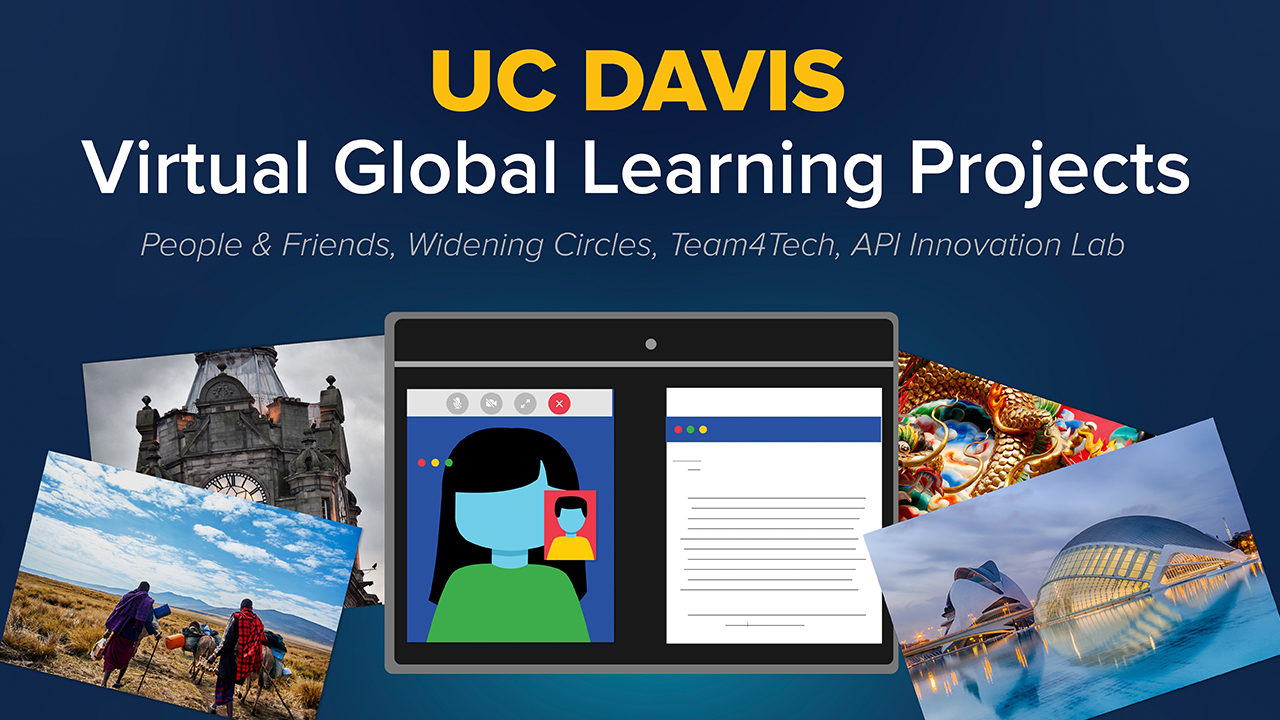 $40,000 in Scholarships Announced for Virtual Global Learning Projects This Summer
The College of Letters and Science, College of Agricultural and Environmental Sciences, Global Learning Hub within Global Affairs, and the Ann E. Pitzer Foundation have made available over $40,000 in funding for students to cover partial-to-full cost of participation on virtual global learning projects this summer.
International Visitors and Agreements
Recent International Delegation Meetings (Virtual) (April 1 - April 30, 2021)
Tecnológico de Monterrey I Mexico
National University of Singapore | Singapore 
Recent International Agreements Signed (April 1 - April 30, 2021)
Katarina University | Kenya
Chungnam National University | South Korea
Learn more about hosting visitors from around the world, or the international agreement process on the Global Affairs website.
---
Primary Category
Tags