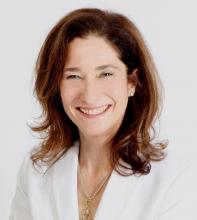 Chief Executive and Secretary General of the Association of Commonwealth Universities
2018 International Research Conference at UC Davis Speakers
2018-19
United Kingdom
Bio
Joanna Newman is chief executive and secretary general of the Association of Commonwealth Universities (ACU), where she is responsible for fostering and promoting the association's aims, as defined by its membership, in developing inter-Commonwealth relations in higher education. 
Prior to joining the ACU in April 2017, Newman was vice-principal (International) at King's College London. Her previous positions include director of the UK Higher Education International Unit (now known as Universities UK International) and head of Higher Education at the British Library. Newman is a senior research fellow in the Department of History at King's College London and an honorary research fellow at the University of Southampton. She also has taught history at University College London and the University of Warwick.
Newman's research focuses on Jewish/non-Jewish relations and refugee history, with particular reference to the role of agencies in providing relief and official British responses to refugee crises. 
Newman is on the board of the University of London's School of Advanced Study, the board of trustees for CARA and The Conversation. She is a judge on the Times Higher Education Awards, and regularly speaks on issues relating to higher education and internationalisation at conferences, roundtables and on international platforms. In 2014, Newman was awarded an MBE in recognition of her work promoting British higher education internationally.Newman oversaw the Google Generation study at the British Library, and remains involved with library studies and digital humanities. She has written for the Wall Street Journal Europe, the Guardianand was the writer and presenter of BBC Radio 4's "The Archive Hour: A Caribbean Jerusalem."
She received her bachelor's degree at Middlesex University and her master's degree at University College London. Newman received a fellowship in American Jewish History at the American Jewish Archives in Cincinnati, and a postgraduate fellowship at the Centre for Advanced Study, Institute of Commonwealth Studies, University of London. Newman studied for her Ph.D. at the University of Southampton.
Program Type
Year
Country