Call for Proposals
Partnering with UC Davis colleges and schools, Global Affairs provides Seed Grants for International Activities to faculty taking on innovative research, service, and engagement projects around the world.
Seed Grant Projects, which are often interdisciplinary and entrepreneurial in nature, have spurred new partnerships for UC Davis and have created long-term collaborations—ones that empower communities, build new opportunities, and advance the condition of health for people, animals, and the planet. 
The 2019-20 Call for Proposals is Now Closed.
Guidelines
As a tier-one global research institution, we hope to support innovative new programs that advance knowledge, enrich student learning and help solve society's most pressing problems with a global focus. We encourage faculty from all schools and colleges to submit proposals.
The Seed Grants for International Activities program began in 2001 to give life to bold new ideas in international research. To date, the program has funded more than 246 projects totaling over $1.5 million dollars; in turn, they have generated over $40 million in external funding. Seed Grant projects have supported faculty from every college and professional school at UC Davis forge important external relationships with leading universities, government agencies, industry, and other community and non-governmental organizations around the world.
Global Affairs encourages applications for proposals that:
Foster international research collaborations

Create innovations in internationalizing the curriculum and support the philosophy of 

Global Education for All

Build new interdisciplinary, international partnerships
Application and Submission
Eligibility
UC Davis Academic Senate faculty members and Academic Federation faculty with PI status are eligible to apply. All UC Davis locations are eligible.
Note: PIs are allowed to submit one seed grant proposal per cycle.
Matching Funds
1:1 matching funding from the college or school dean's office is required. Investigators should reach out to their dean for matching funds in advance of submitting the proposal. The dean's signature is required on the proposal cover sheet. 
Requesting Funds
Funding from Global Affairs ranges from $5,000-$15,000 per proposal. Depending on matching funds, the total budget could be $30,000. Funding provided is for up to two years. The timeline of funding will be from around March 2020 - March 2022.
Budget
The budget (see Excel budget worksheet) should include the following categories and must be accompanied by a budget narrative:
Personnel (salaries)
Travel and Entertainment
Materials and Supplies
Misc. Services (conference fees, honoraria, computer services, etc.)
Note: The budget is not subject to indirect costs. 
Proposal Submittal Requirements
Proposals should include these elements:
Proposal cover sheet (.pdf) including a one paragraph abstract of the proposed project (150 word maximum), which will be placed on the Global Affairs website for selected projects. The cover sheet includes indication of matching funding. (1 page)
A description of the proposed project, including proposed activities, project timetable, expected tangible outcomes, etc. (3 double-spaced pages)
Detailed budget and budget narrative. Please see the Excel budget worksheet for details regarding expenditures. (2 pages)
Deadline
Note: for applicants in the College of Engineering, School of Education, School of Law, School of Nursing, and School of Veterinary Medicine, please submit your applications to your dean's office by November 15, 2019 for an internal review in advance of submitting your proposal to Global Affairs by the final deadline of November 27, 2019.
Evaluation Criteria
A review committee composed of faculty and administrators will evaluate all proposals. In selecting proposals to be awarded, preference will be given to proposals with the following characteristics:
High research value 

A well-integrated curricular component that supports 

global learning

;

A new line of research that takes the PI and his/her team in new directions

Forges relationships with new international partner institutions,or adds

greater 

depth toan existing institutional relationship;

Participation of graduate and/or undergraduatestudents;

An interdisciplinary and/or multidisciplinarycomponent;

Potential for additional external funding or long-term impact for theuniversity.
Final Report
Recipients are expected to submit Seed Grant Final Report Form at the end of the award period. The report includes information about the project's accomplishments and future plans (e.g. received external funding, developed new courses or manuscripts, held conferences with international partners, etc.). It also requests information about how the funds were expended.
For prior awardees, a final report on your previous Seed Grant is required before a new grant can be awarded. Repeat applicants must present projects that are different from those presented in the past.
Samples of Successful Proposals
Frequently Asked Questions
Matching Funds
Are matching funds required?

Yes, 1:1 matching funding from the dean if required. You will need to include the dean's electronic signature on the seed grant cover sheet to confirm matching funding. 
Additional Funding or Support
Can you provide examples of how to show promise for additional support or funding?

Evidence of the Principal Investigator's previous success in obtaining external funding as well as a clear plan outlined in the proposal for obtaining additional support are two indicators of whether the project is likely to be funded in the future.
New Interdisciplinary, International Partnerships
Is there a clear definition of interdisciplinary?

In order to foster projects with a broad impact, we define "interdisciplinary" as involving multiple departments on campus.
Eligibility
Who is eligible to apply for the seed grant program?

UC Davis Academic Senate faculty members and Academic Federation faculty with PI status are eligible to apply. All UC Davis locations are eligible. 
Application and Submission
Can a Global Affairs staff member provide feedback on my proposal before final submission?

Unfortunately, it is not feasible for Global Affairs staff to provide feedback on proposals prior to submission.

Who reviews the proposals?

Seed Grant proposals will be reviewed by an internal review committee with representation from the Global Affairs Office and the Office of Research, as well as other units on campus. 

Are there examples of previously successful proposals?

A few examples of successful proposals are listed on the Seed Grant call for proposals webpage. 

You may also review the list of successful seed grant projects. You can contact the Principal Investigator directly for permission to view his/her seed grant proposal.

If a project is funded, when will the actual funds be received?

Principal Investigators who are successfully awarded seed grant funds will obtain funding in February or March. Within one year of receiving the funds, the project activities should be completed and the funds expended. Any unexpended funds must be returned to the Global Affairs Office to support other worthwhile projects.
Contact Information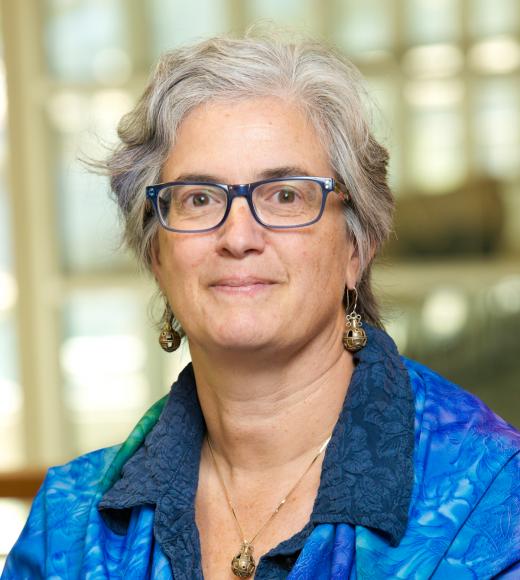 Elizabeth Langridge-Noti
Director of Faculty Engagement
Global Affairs
(530) 754-1617
elangridge@ucdavis.edu