Fostering Mutually-Beneficial Partnerships
In an increasingly interconnected world, we recognize the value of international, collaborative research, teaching, exchange, and service. We realize today's most pressing challenges can not be solved alone. Cross-cultural, cross-border, and cross-disciplinary partnerships and innovation are more critical than ever.
As such, the University of California, Davis, actively engages in partnering with universities, research institutions, NGOs, and government agencies worldwide in order to facilitate a variety of intellectual interactions and exchanges. 
UC Davis Global Affairs seeks to support and strengthen ongoing international scholarship and research linkages though a variety of partnership and faculty programs. Our engagement is often spurred by faculty and scholar participation in ground-breaking projects across the world.
UC Davis currently has over 150 active Agreements of Cooperation and Memoranda of Understanding with international partner institutions across more than 45 countries. Most of these agreements are at the initiative of faculty members.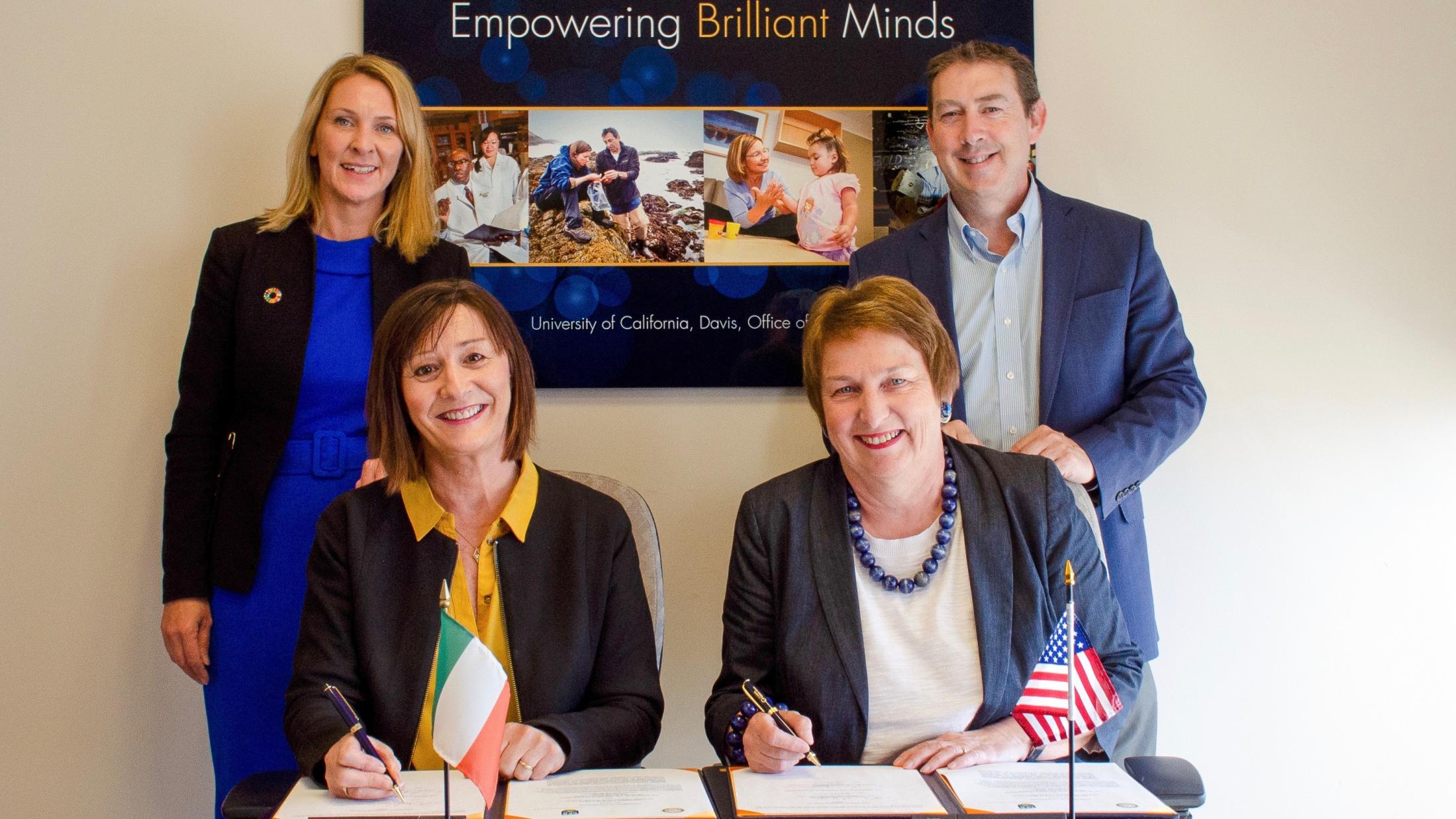 International Agreements
Agreements of Cooperation refer to general agreements to collaborate or cooperate and apply to the whole campus. Agreements of Cooperation should be supplemented by Memoranda of Understanding (MOUs) signed by the college or school dean or a designate within the department or unit who is responsible for ensuring any resource commitment is available as outlined within the text of the MOU.
For information on how to establish an international partnership with UC Davis, see Guidelines for Agreements of Cooperation.
To search for current international agreements, by country, institution, department, college or school, visit our Global Affairs Agreements of Cooperation Database.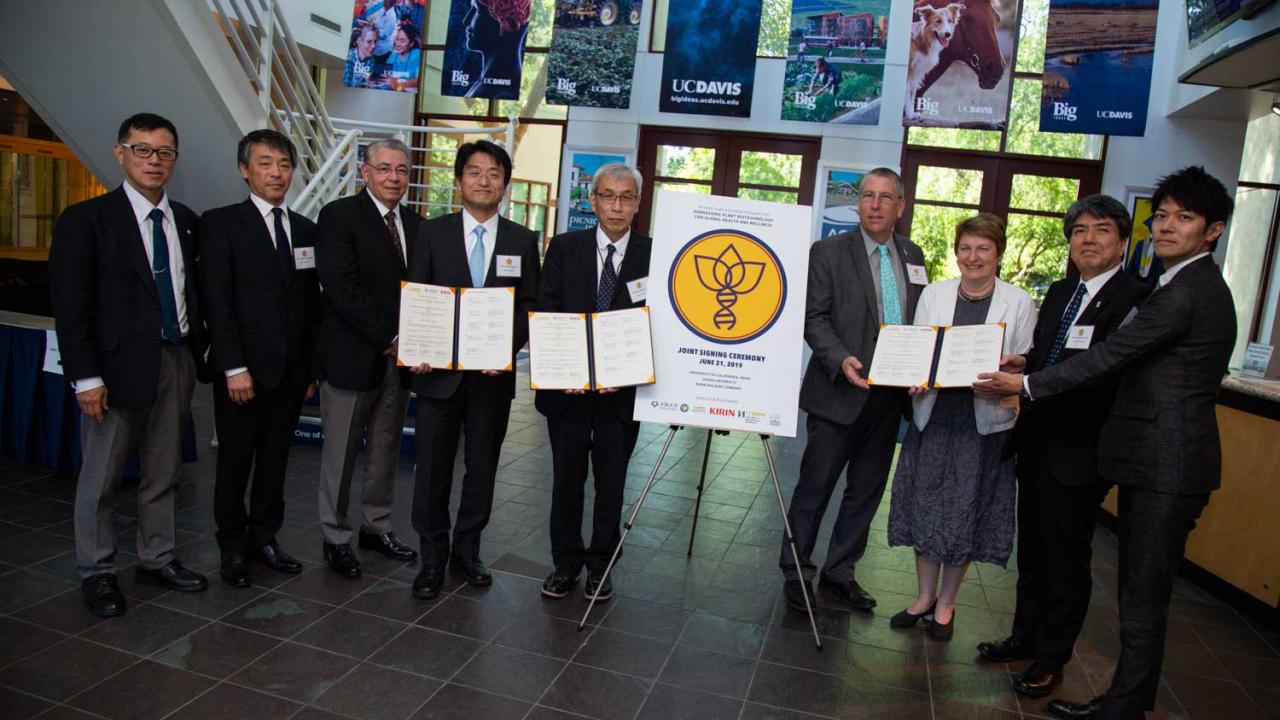 More Information
If you have questions about international partnerships and agreements, please contact Michael Lazzara, associate vice provost for academic programs in Global Affairs, at globalaffairs@ucdavis.edu or (530) 754-9707, or Marianne McClelland, international agreements manager, in Global Affairs at mhmcclelland@ucdavis.edu or (530) 752-8175.
Visit the International Visitors page for information about international delegate visits to UC Davis.