A Physical Hub for Global Activities
The International Center at UC Davis, located where campus and community meet at 463 California Avenue, welcomes domestic and international students and scholars alike to share experiences, engage in dialogue, and be a part of community events.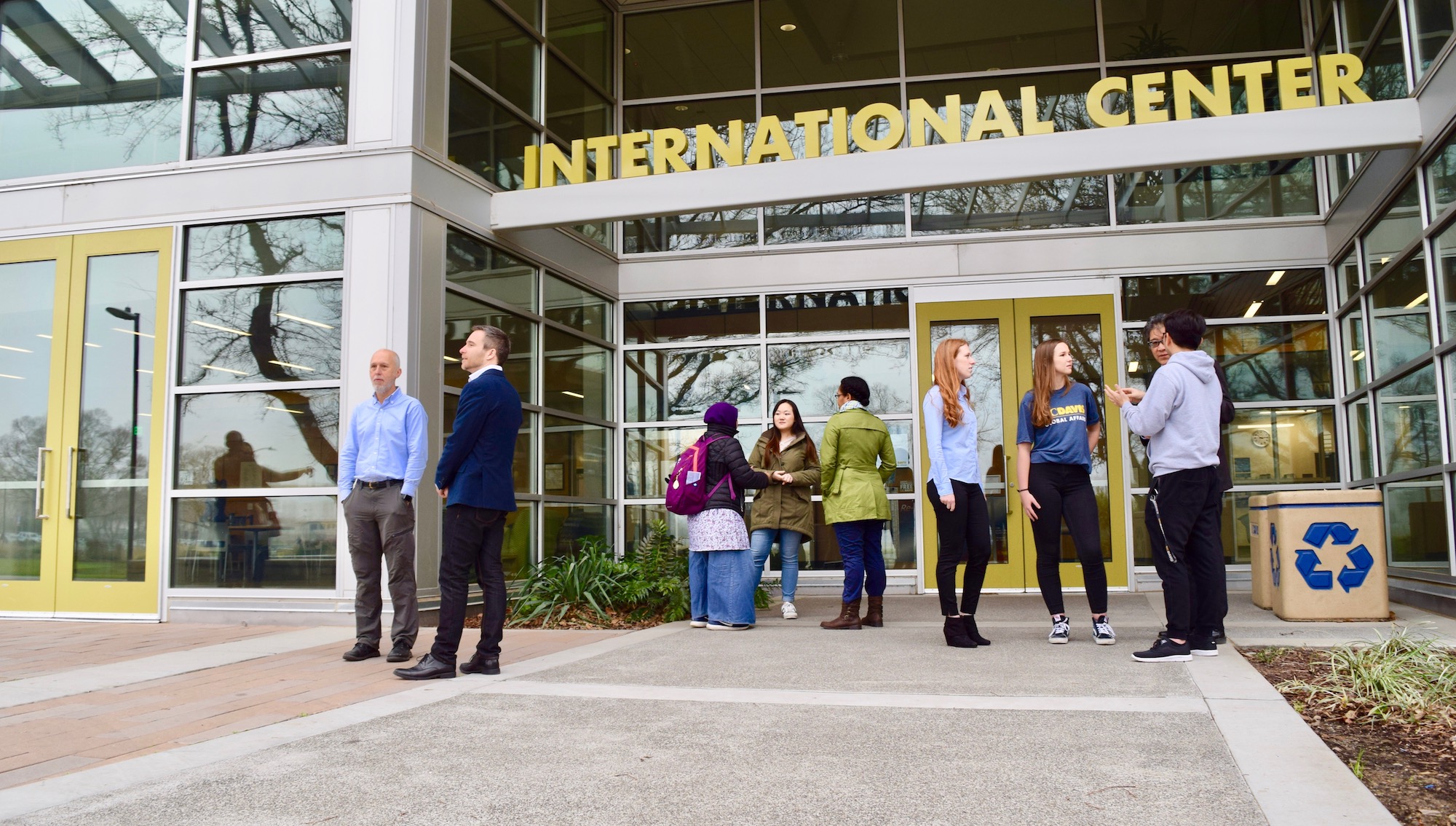 Overview
The UC Davis International Center is located on the corner of Russell Blvd and California Ave at 463 California Ave, Davis, CA 95616. For more information, please see the International Center on the campus map. For parking information surrounding the International Center, see the campus parking map.
UC Davis Global Affairs shares the space with Continuing and Professional Education, International. Global Affairs' Office of the Vice Provost and Dean, Services for International Students and Scholars, and Global Learning Hub are located at the International Center. 
The center contains classrooms, administrative offices, and gathering spaces including a multipurpose room, a large lobby area and an outdoor courtyard.
Committed to being green, UC Davis ranks third in the world for campus sustainability, and the International Center is among the buildings at UC Davis that is LEED (Leadership in Engineering and Environmental Design) certified.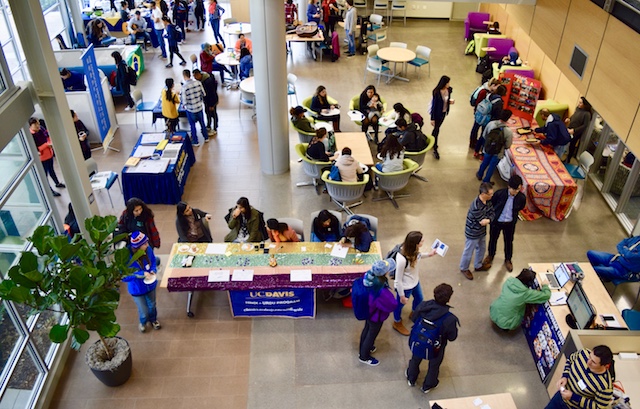 Grand Opening
Open to the community and led by remarks from Representative John Garamendi, Provost and Executive Vice Chancellor Ralph Hexter, Vice Provost and Dean Joanna Regulska, and UC Davis Extension Dean Paul M. McNeil, the grand opening of the International Center was in April of 2017.
During his keynote, Representative Garamendi said, "Something very important is happening here today. It's an opening, a celebration, it's a door to our future that all of you have unlocked, and in doing so, you have brought the promise of a good future. We must welcome the entire world and all its curiosity and all its beauty and all its languages and all its cultures."
---
About Global Affairs at UC Davis
Global Affairs brings the world to UC Davis, welcoming more than 10,000 international students, scholars and leaders, and hosting programs that inspire global curiosity, understanding and engagement. Compelled by the valuable outcomes of thinking globally, we make transformative opportunities a reality by supporting the thousands of students and faculty learning and researching globally—and by facilitating collaborations that tackle the world's most pressing challenges through more than 150 global partnerships.
Putting our vision of a UC Davis community that engages, thrives, and leads in this interconnected world into action, Global Affairs is in pursuit of an ambitious goal: Global Education for All.