Congratulations to the 2021-22 Chancellor's Awards for International Engagement Honorees
The Chancellor's Awards for International Engagement recognize UC Davis faculty and staff members for outstanding international engagement in carrying out the university's mission of teaching, research and outreach.
2021-22 Chancellor's Award for International Engagement Honorees
Nancy J. Allen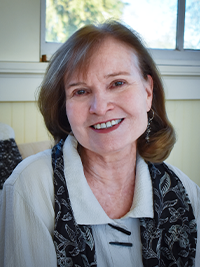 Throughout her impressive career, Nancy Allen has worked tirelessly to scale university research to the developing world. By ensuring that faculty and students have access to global learning experiences, Allen has established pathways that help the university community tackle global challenges related to food and agriculture. 
Allen currently serves as a grant writer and as executive director of Global Fellowships in Agricultural Development (GFAD) in the College of Agricultural and Environmental Sciences' Global Engagement Office . In the latter role, Allen helps UC Davis advance international agricultural development by mentoring and connecting students in agriculture and environmental studies with UC Davis partners around the world. Through these fellowships, early-career professionals enrolled in agricultural and development-oriented graduate programs receive funding and training for community projects in support of international development. By wearing myriad hats, Allen has been instrumental in putting teams of faculty, students and partner organizations together and in helping them prepare highly competitive grants, particularly through USAID and U.S. Department of Agriculture. 
Since coming to UC Davis in 2015, Allen has also served as deputy director of the U.S.-Pakistan Center for Advanced Studies in Agriculture and Food Security, securing a significant USAID grant in partnership with the University of Agriculture, Faisalabad (UAF), Pakistan's leading agricultural university. As chief of party, she lived in residence for two years on the UAF campus and coordinated faculty exchanges with both UAF and UC Davis faculty and staff. Throughout the partnership, Allen advocated for the selection of female student exchanges and strongly supported the inclusion of women faculty.  
Award nominators share that, "in all of her work, Nancy brings compassion and a commitment to diversity, equity and cultural awareness. She's a mentor for future generations of international agriculture professionals."  
  
Samuel Sandoval Solís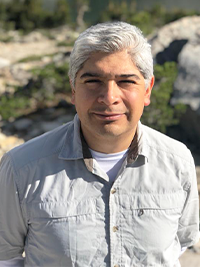 The research interests of this Cooperative Extension water resources specialist run deep. From water supply and flood control management in California to hydrology and climate change across the Americas, Sam Sandoval continues to contribute to UC Davis' international impact on water resources and research. Sandoval hosts numerous Cooperative Extension seminars and works with a wide cross-section of stakeholders—providing bilingual trainings to farmworkers on water contamination and research and policy updates to water management decision-makers at home and around the world.  
An associate professor in the Department of Land, Air and Water Resources, Sandoval has been a crucial partner on numerous water-related projects in several parts of the world. As an advisor to the UC Davis Chile Life Sciences Innovation Center (UC Davis Chile), he has helped water authorities in Chile improve water management in the Aconcagua basin and has developed guidelines for aquifer recharge. After completing a groundbreaking water resources literature review, he developed a multilingual, open-source web platform that relies on data visualization tools to represent the "bright spots" and "blind spots" of water research in Latin America and the Caribbean.  
According to award nominators at UC Davis Chile, "His extension skills were crucial to communicate the UC Davis experience with private and public stakeholders in Chile. He's already recognized in our local water community as an expert from UC Davis. And he's been accurate and objective in the delivery of the experience of California and the University to our team and public and private partners."  
In the Country of Georgia, Sandoval is evaluating current and alternative water management strategies for the water supply of the capitol city, Tbilisi. In Panama, he has helped the Ministry of Science evaluate grant proposals related to water. In Mexico, he is working to build bridges between Instituto Politécnico Nacional and UC Davis in their undergraduate student exchange program and to develop research studies for improving water management of the Rio Grande and the Colorado River. And at UC Davis, he has served as a technical advisor for the Mandela Washington Fellowship for Young African Leaders and the Hubert H. Humphrey Fellowship Program, sharing his expertise with international professional fellows and giving talks, complete with tactile presentations, to demonstrate water resources in action. All of this has been instrumental in extending invaluable water resources know-how across the globe.  
---