Congratulations to the 2020-21 Excellence in Teaching in Study Abroad Awardees
The Excellence in Teaching in Study Abroad Award recognizes the dedication of instructors who design and teach Study Abroad programs and make international experience accessible to UC Davis students.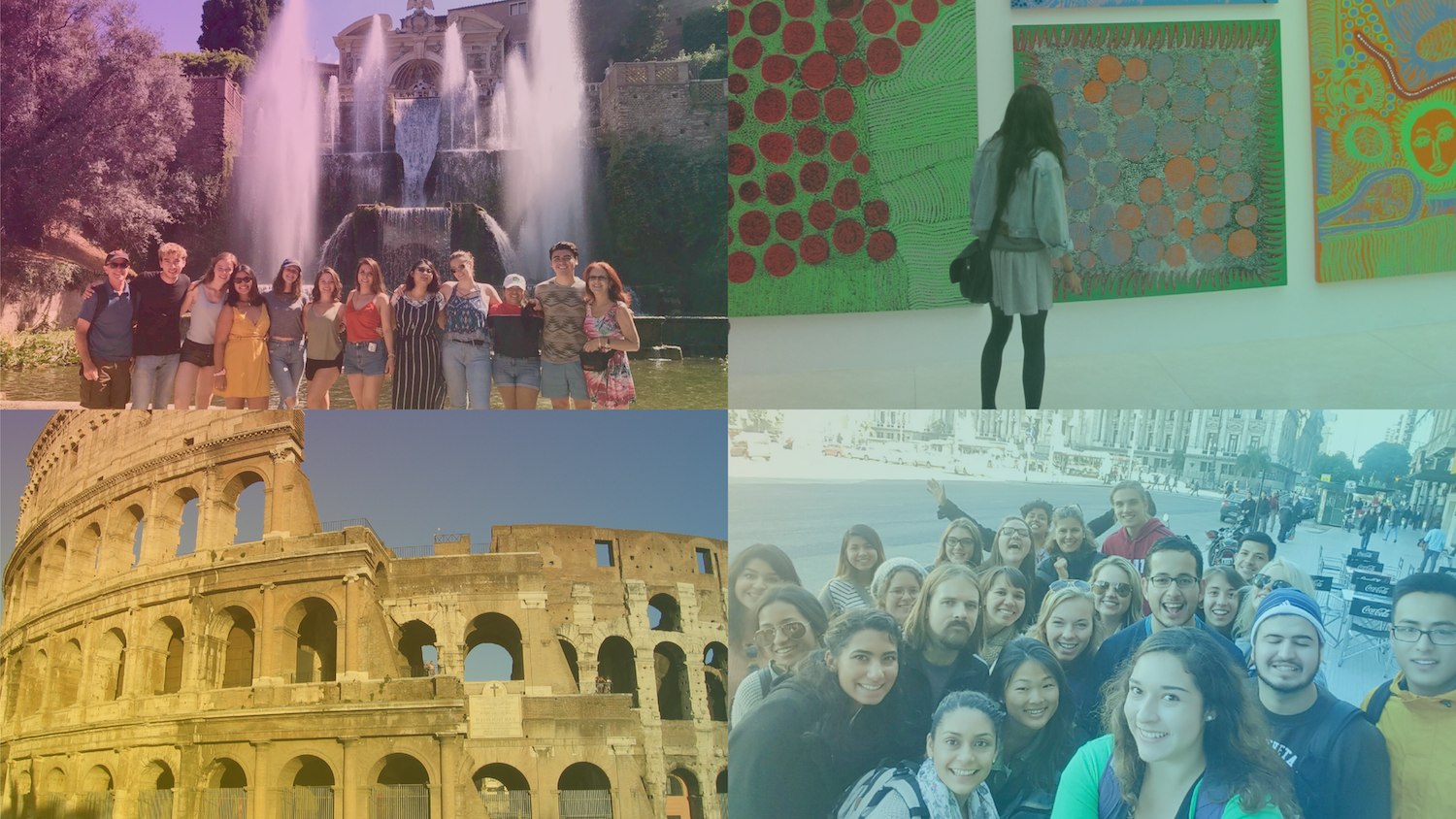 2020-21 Excellence in Teaching in Study Abroad Awardees
Jay Grossi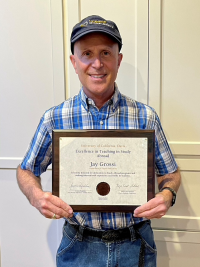 A continuing lecturer in Italian in the UC Davis College of Letters and Science's Department of French and Italian, Jay Grossi has been teaching at UC Davis for almost 27 years and has been leading the Summer Abroad program in Rome, "Art, Culture, History in the Eternal City," for 13 of those years. 
Grossi's passion and love for the Italian language and culture first grew after visiting Canton Ticino, the Italian-speaking area in Switzerland from which his grandparents emigrated. Following his own specialized studies of the language and culture, Grossi has shown notable pride and responsibility in continuously developing his UC Davis study abroad program in Italy. Award nominators praise Grossi's enthusiasm and knowledge along with his dedication and openness to making his program accessible for all students, whether they're studying art history, mathematics, political science, or any number of other majors. 
Committed to continually strengthening his own historical and sociological knowledge and intercultural awareness, Grossi instills this same sense of responsibility and compassion in his students. Students also benefit from Grossi's teaching style as he combines academic rigor and experiential learning with an overall focus on their wellbeing—before, during, and after the study abroad program.
In describing Grossi's program in Rome, one student nominator summed it up by saying: "It was the most delightful experience of my college career."
Ana Peluffo
A professor of Spanish and chair in the UC Davis College of Letters and Science's Department of Spanish and Portuguese, Ana Peluffo created the Summer Abroad program in Buenos Aires, Argentina, "Music, Film and Culture in the Global City," in 2004. Since then, she has led the program 15 times—each time, leading students through classes and excursions to encounter the city's many cultural offerings and to compare and discuss their observations with those formed from the works they have studied in literature and art.
According to award nominators, Peluffo's compassionate character and attentive teaching style "offer students a kaleidoscopic view of the history and culture of Argentina."
She effectively motivates students to engage with the culture and people of Argentina, develop their own relationship with the place, and ultimately develop confidence and autonomy as they engage with more unfamiliar places. She even provides non-native or non-fluent Spanish speakers the option of supplemental language lessons to improve their communication skills. One student nominator noted that this gave him "more confidence to have meaningful conversations with the locals."
In addition to her remarkable strengths in designing a multifaceted, stimulating program, Peluffo is known for her commitment to diversity and inclusion and to making study abroad more accessible to students. She supports and advocates for students from all backgrounds and for those with different abilities, language skills, and travel experiences—inspiring many in turn to help fellow students participate in global learning experiences such as study abroad.  
---