UC Davis Doctoral Student Designs Comic Book for Refugee Project
By Julia Ann Easley, Strategic Communications
"With ink and watercolors, a doctoral student at the University of California, Davis, is helping Syrian refugees thousands of miles away to pursue their education too.
Maureen Burdock, who already has a career as an artist, designer and illustrator, designed the comic book for Article 26 Backpack, which launches in Lebanon June 15.
Led by UC Davis, the Backpack project is using trained guides and cloud-based technology to help refugees, whose education has been interrupted by war, create virtual "backpacks" for documenting and sharing their educational credentials with universities and potential employers. The comic book will help explain the project to refugees."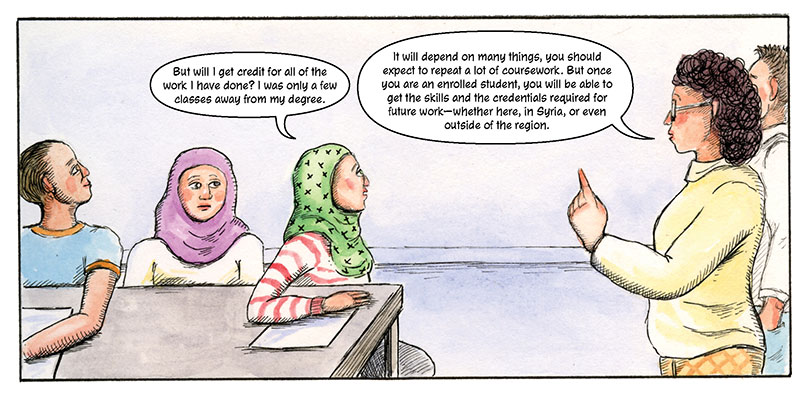 Read the full story at UC Davis News.
Primary Category
Tags