What is Global Learning?
Global learning at UC Davis is a combination of local, regional, national, and international experiences through which students develop key skills, knowledge, and networks that help them build global awareness, engage global diversity, and pursue collaborative and equitable global action.
Where Can Global Learning Take Place?
Anywhere!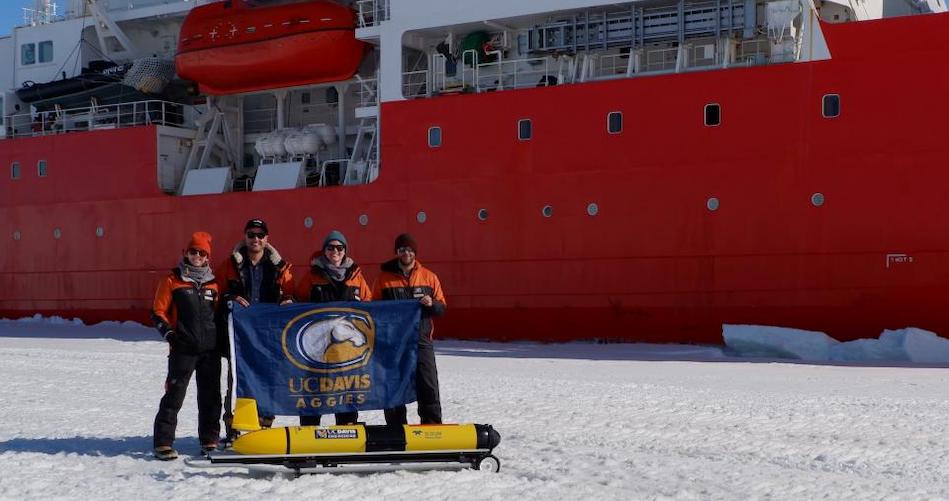 Global Experiences Take Students to All 7 Continents
Global projects, internships, study, and research do more than help you to reach your academic and professional goals. They also broaden your perspectives, tap your strengths in new ways, and build skills to make you make a difference in the world. At UC Davis, students are gaining skills and partnering with collaborators in all corners of the world.
What are Outcomes of Global Learning
Global learning opportunities at UC Davis focus on cultivating skills, knowledge, abilities, and networks tied to:
Global awareness

Global diversity

Global action
This means students will be prepared to:
Thrive and lead change in an interconnected world

Understand and engage with dimensions of cultural diversity to find solidarity and reach common goals

Address today's greatest challenges and make a difference in the world, collaboratively and equitably
See the Global Learning Outcomes Framework.
What Does Global Learning Look Like?
Check out these stories from students benefiting from global learning on campus, in the region, across the U.S., and in communities on all seven continents.
Academics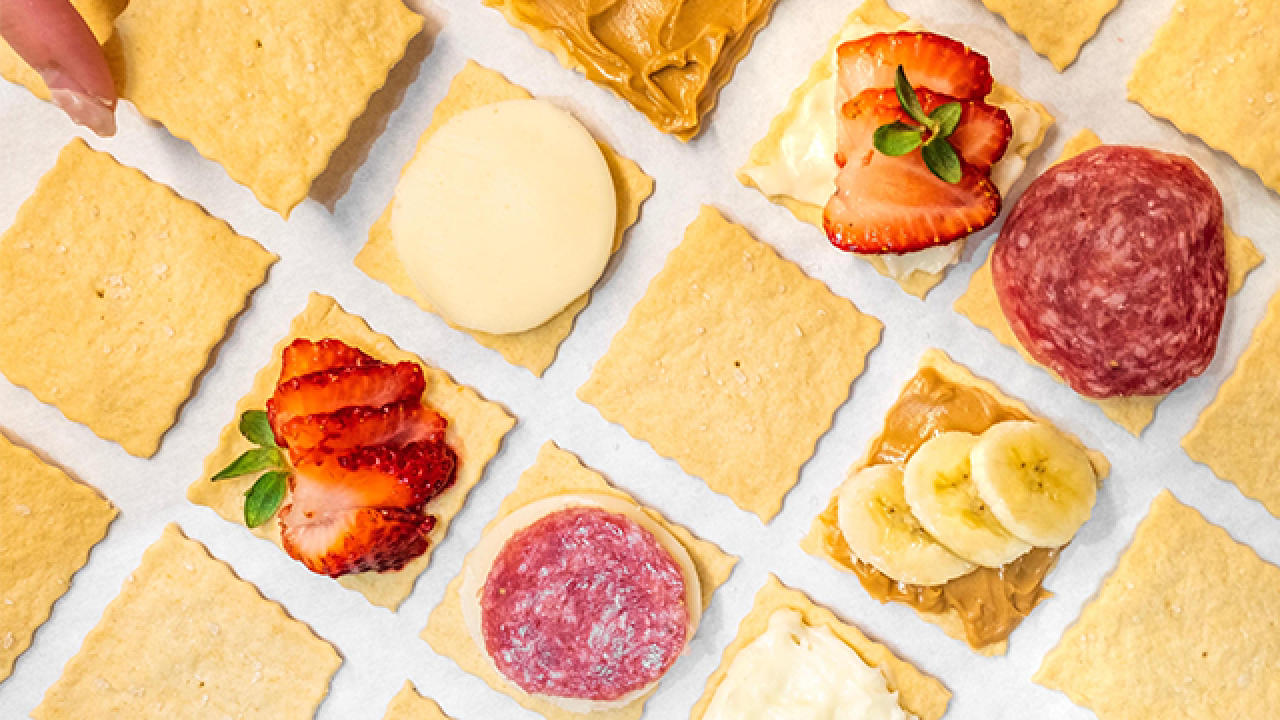 An Ingenious Tale of "Recycled" Food
A team of international food science and technology students from the College of Agricultural and Environmental Sciences is revolutionizing how soy is sustainably consumed around the world. Hailing from Vietnam, Indonesia, Thailand and Taiwan, team members Vy Phung, Jonathan Su, Jeremy Chuardy, Gary Adrian and Siriyakorn Chantieng have engineered an innovative food using an often thrown away ingredient.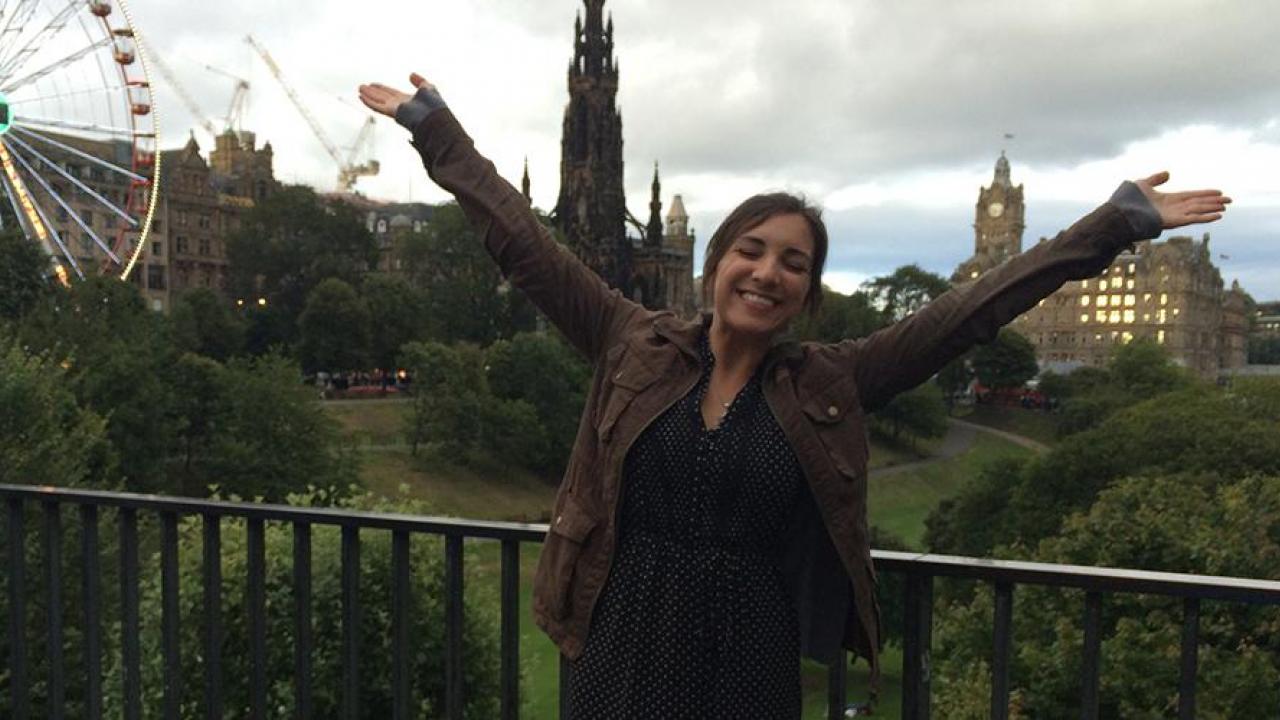 International Relations Majors Seek Peace and Security through Global Learning
Myriah Smith, an international relations major in the College of Letters and Science, used her major and an opportunity to study and intern abroad to advocate for human rights and develop an international career path.
Experience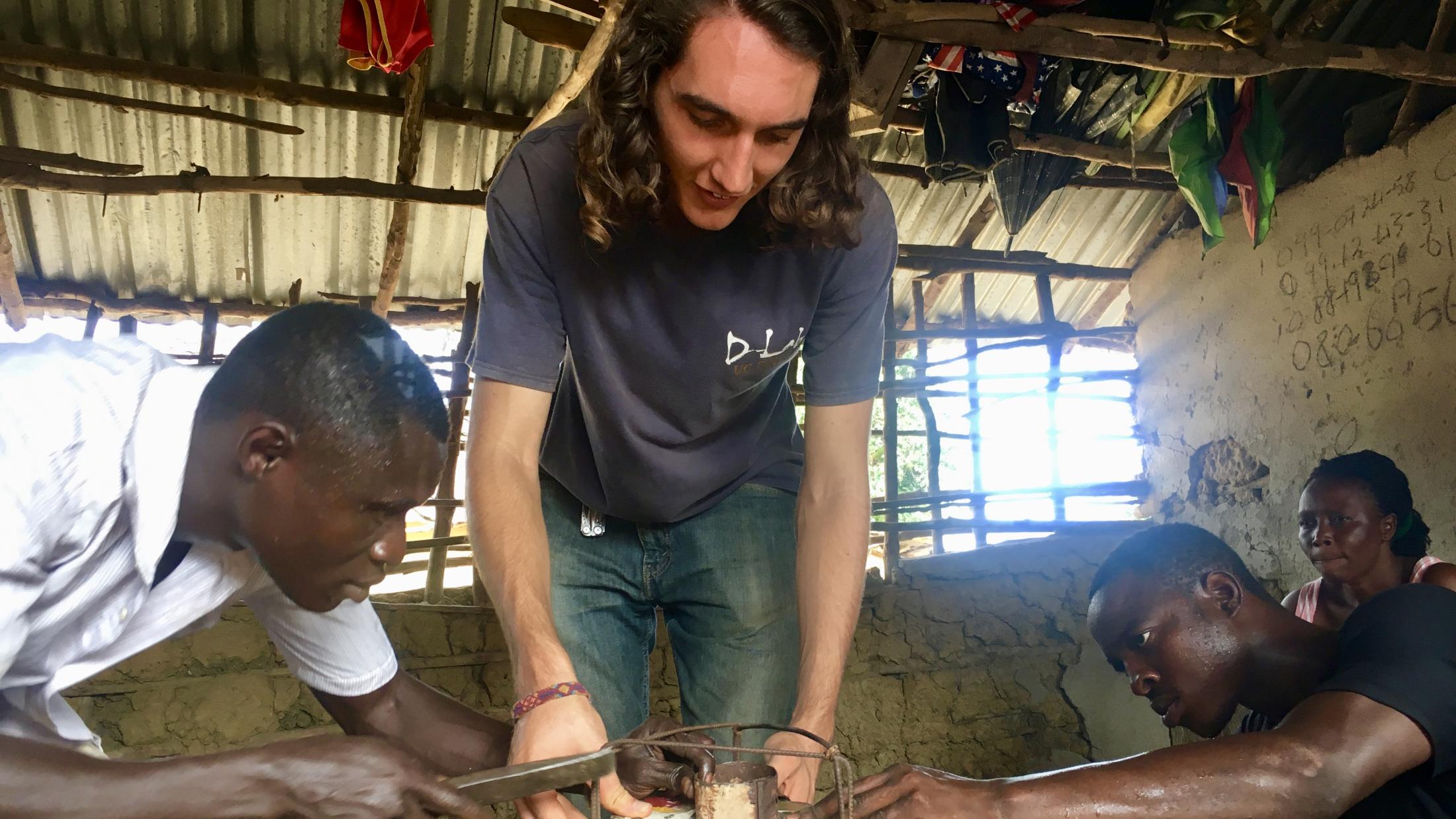 Campus Connections Lead to International Research Collaborations
Dana Armstrong, an international agricultural development graduate student, and Peter Nasielski, a design and sustainable environmental design undergraduate student, met 2017-18 UC Davis Humphrey Fellow Martin Kailie, a farmer, social entrepreneur, and founder and CEO of Green Africa Inc., at UC Davis before teaming up on a research project in Kailie's home country of Sierra Leone.
UC Davis MBA Team Completes Global Centers Project in Chile
A team of six part-time MBA students gained hands-on international consulting experience through the Graduate School of Management's Integrated Management Project. The MBA students surveyed stakeholders on campus and traveled to Chile for meetings with partner and other institutions—ultimately developing a strategy for the first UC Davis Global Center within Global Affairs.
Living and Leading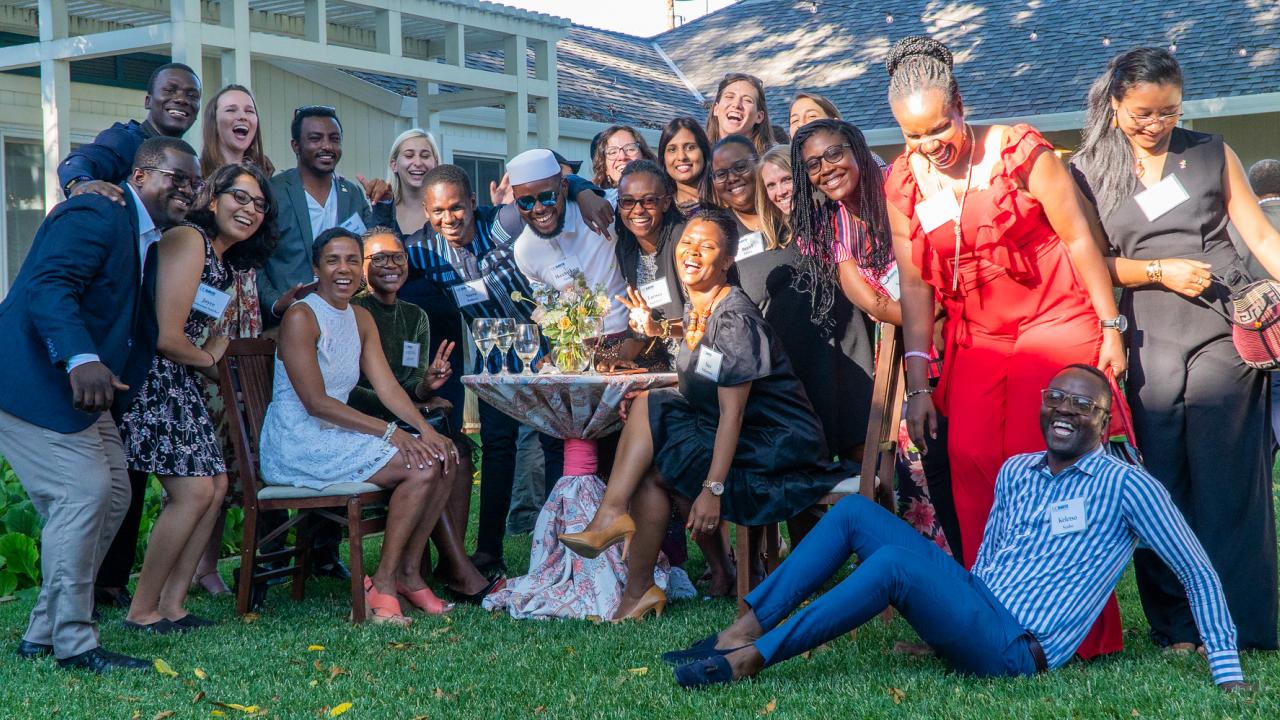 The 24 Young African Leaders Who Made My Summer
Joyce Zamorano Sanchez, a communication major with minors in Spanish and professional writing, had an unforgettable summer working alongside the UC Davis Mandela Washington Fellowship for Young African Leaders, gaining professional and intercultural experience on campus and in the region.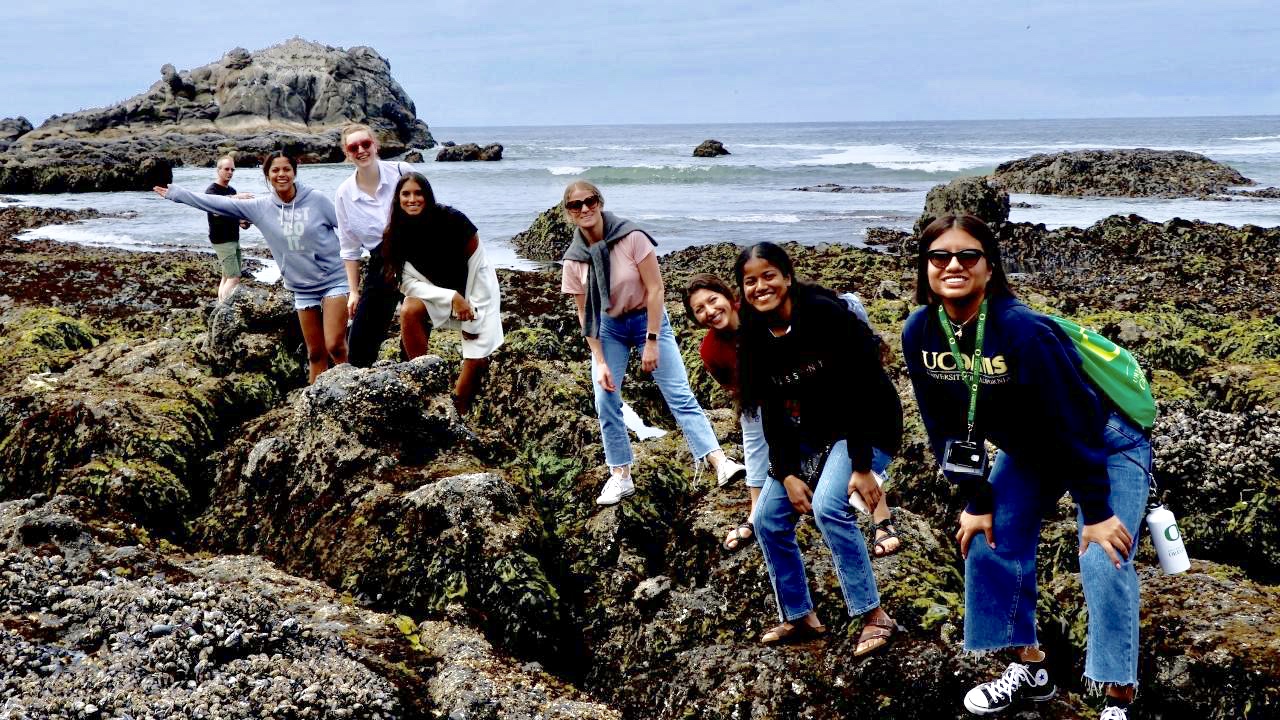 UC Davis Students Find Local Solutions for Global Challenges at APRU Leadership Program
Three UC Davis students expanded their global leadership skills while staying in country by attending the Association of Pacific Rim Universities (APRU) Undergraduate Leaders' Program at the University of Oregon over the summer, which focused on using global perspectives to address educational inequality.
Check out more Global Education for All news and read more student stories