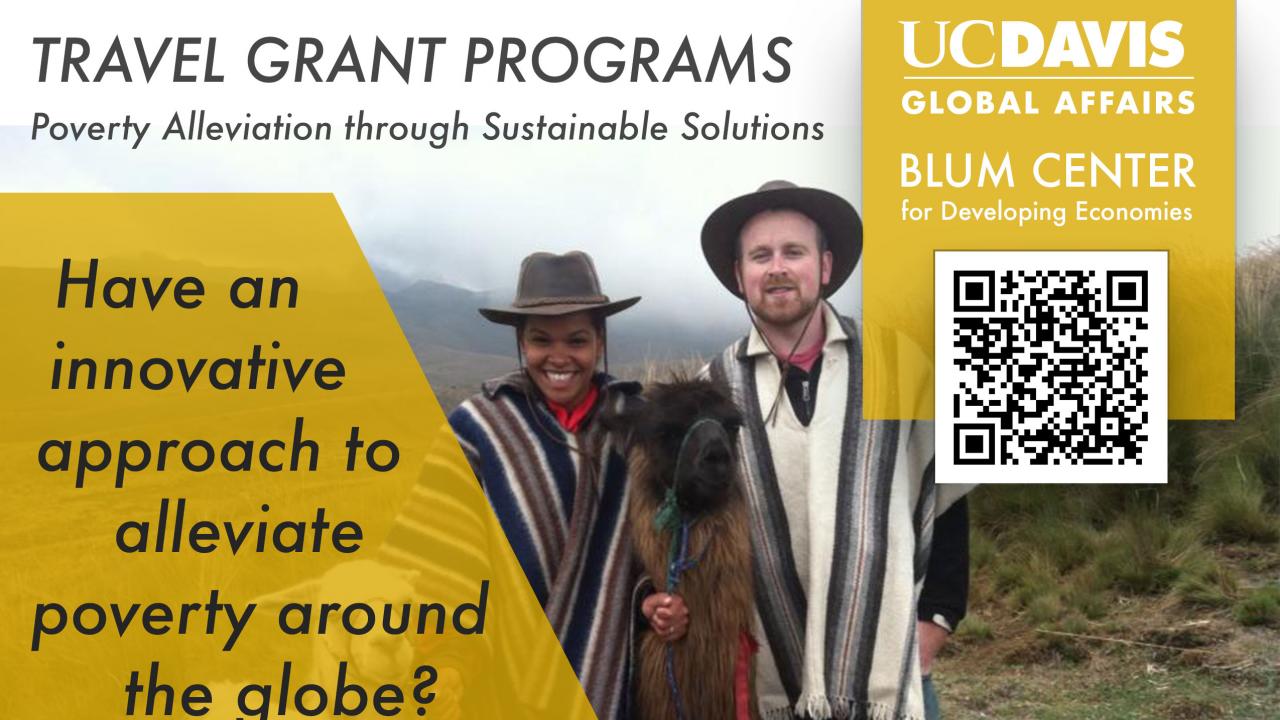 Funding Opportunity: Poverty Alleviation through Sustainable Solutions Grants
A part of Global Affairs, the Blum Center for Developing Economies offers a graduate student funding opportunity called Poverty Alleviation through Sustainable Solutions (PASS) grants, which provide between $1,000 and $4,000 in seed funding for graduate students to find and execute viable solutions for reducing poverty around the world.
Graduate students from across UC Davis with innovative approaches are encouraged to apply online by this round's March 30, 2018 deadline.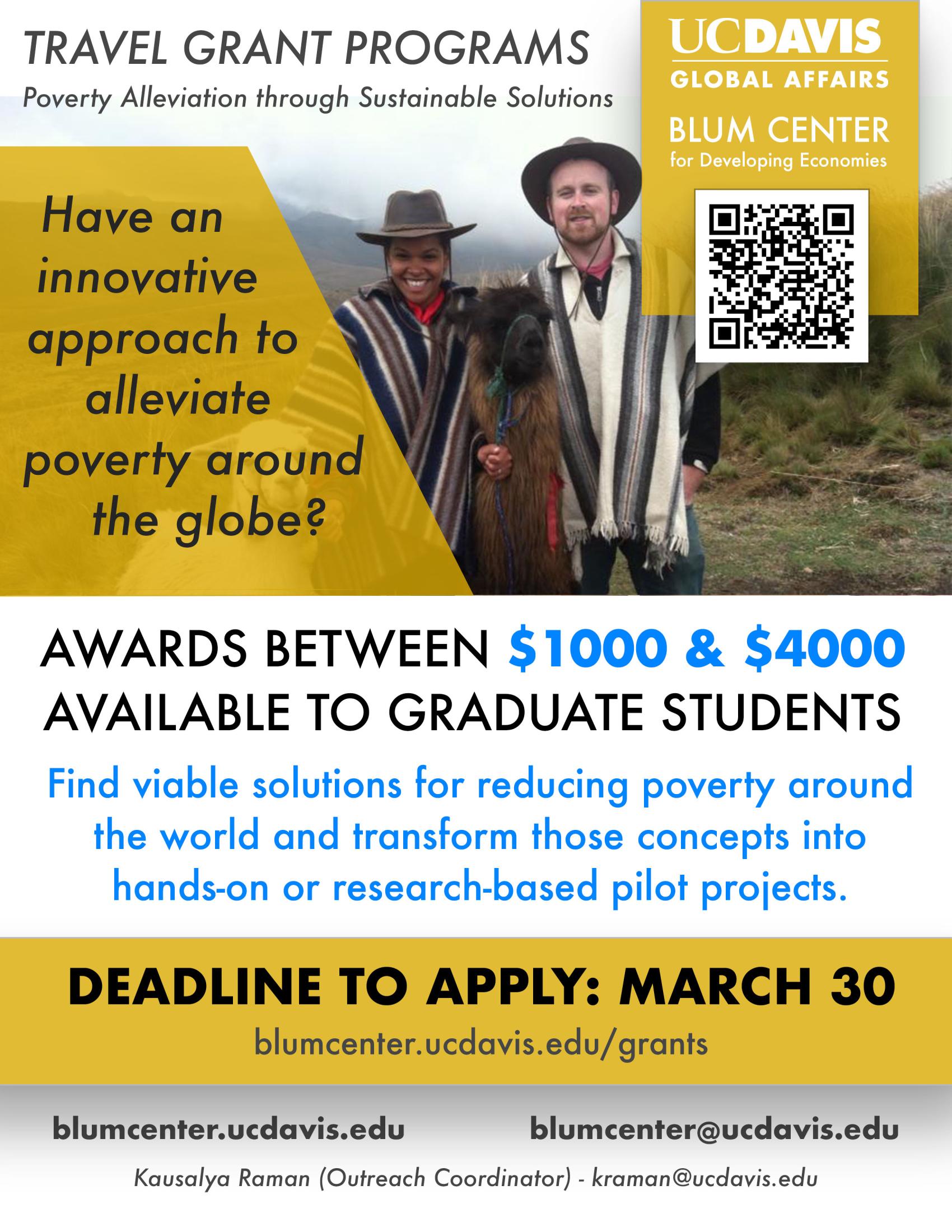 ---
About Global Affairs at UC Davis
Global Affairs brings the world to UC Davis, welcoming more than 8,400 international students, scholars and leaders, and hosting programs that inspire global curiosity, understanding and engagement. Compelled by the valuable outcomes of thinking globally, we make transformative opportunities a reality by supporting the thousands of students and faculty studying and researching internationally—and by facilitating collaborations that tackle the world's most pressing problems through more than 150 international partnerships.
Putting our vision of a UC Davis community that engages, thrives, and leads in this interconnected world into action, Global Affairs is now in pursuit of an ambitious goal: Global Education for All.
Event Category
Tags