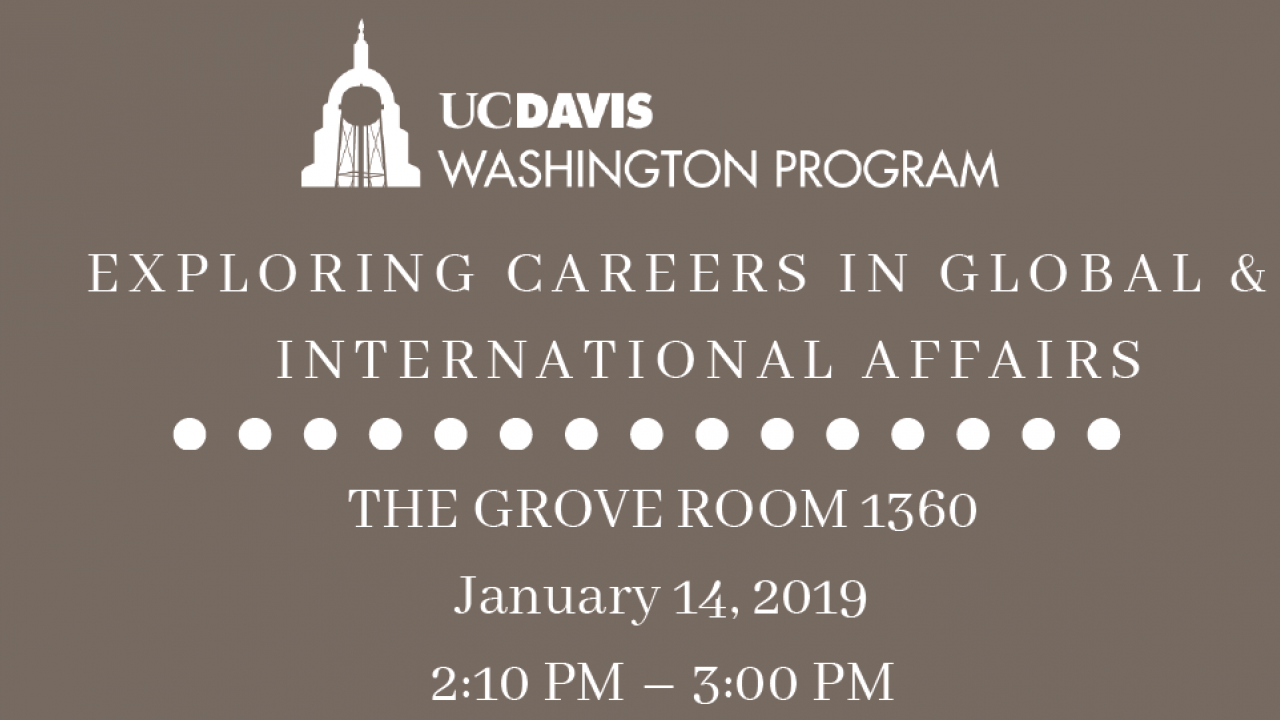 Location
UC Davis, THE GROVE ROOM 1360
Join this UC Davis Washington Program event, featuring Jolynn Shoemaker, director of global engagements in Global Affairs, who is speaking about how to maximize internship experiences in Washington, D.C.
Shoemaker has worked in the foreign policy and national security arena for almost 20 years. She spent 18 years in Washington, D.C. in policy, legal and advocacy positions. She has served in a variety of advisory and consultant roles for NGOs, and she led a global organization supporting women's participation and gender equality in international peace and security careers.
She was a policy analyst and attorney in the Office of the Secretary of Defense, and a foreign affairs officer focusing on human rights in Africa at the U.S. Department of State. She holds a J.D. and an M.A. (Security Studies) from Georgetown University and a B.A. from University of California, San Diego.
Event Category