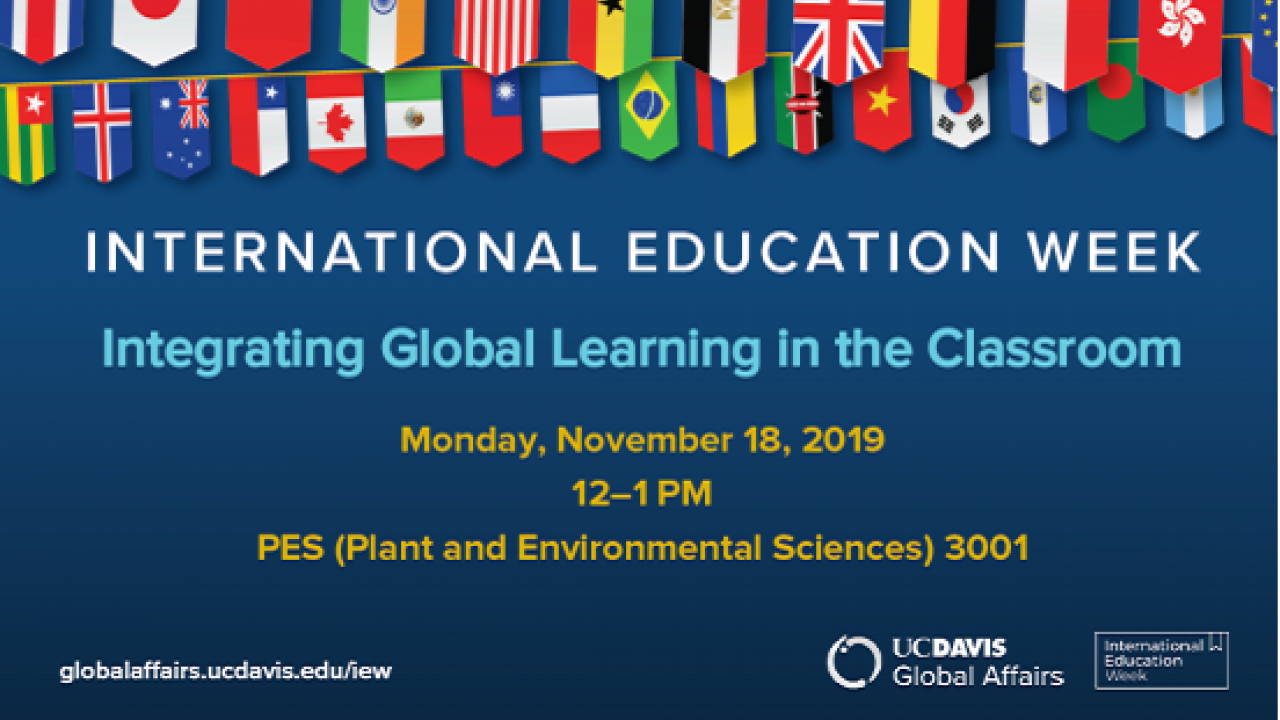 Location
Plant and Environmental Sciences (PES) 3001
Faculty Panel Presentation
Global Affairs invites you to attend a panel presentation: Integrating Global Learning in the Classroom—Lessons from UC Davis Faculty on Monday, November 18, 2019, 12-1 p.m. in Plant and Environmental Sciences (PES) 3001.
Three UC Davis faculty, all members of Global Affairs' Curriculum Enhancement Through Global Learning program's 2018-19 professional development cohort, will share how they are supplementing their classes with global learning outcomes, activities, and assessments. 
Panelists
John Goldberg, Lecturer, Graduate School of Management
Heather Hether, Assistant Professor of Teaching Communication, College of Letters and Science
Li Tian, Associate Professor of Plant Sciences, College of Agricultural and Environmental Sciences
More Information
This event is part of International Education Week at UC Davis. Light refreshments will be provided. If you'd like more information, please contact Nathan Camp, programs and partnerships manager in Global Affairs at necamp@ucdavis.edu or 530-752-4785.
Event Category
Tags