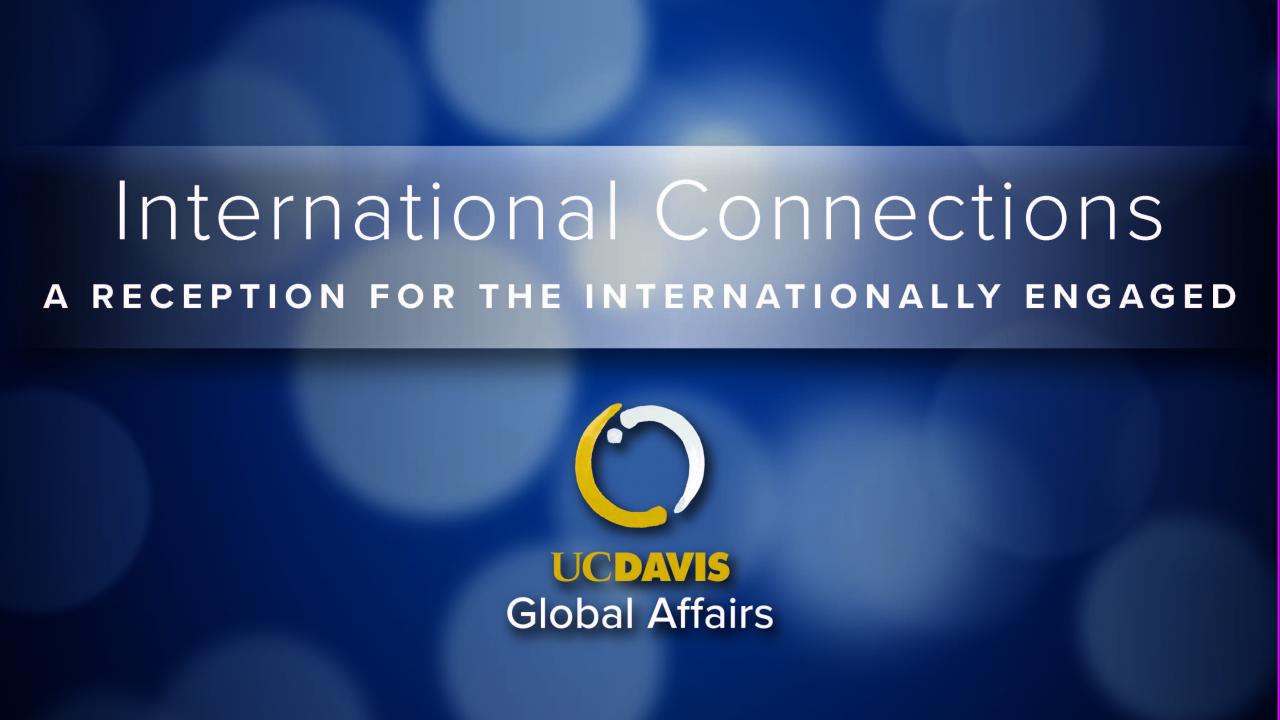 Location
International Center Multipurpose Room
A Reception for the Internationally Engaged
Annually, Global Affairs invites the UC Davis community to celebrate international engagement, network with colleagues, and make connections with others working in similar world regions.
International Connections Reception
Thursday, March 7, 2019
4:00 - 6:00 p.m.
UC Davis International Center 
Multipurpose Room
This year, we will announce the winners of the Chancellor's Awards for International Engagement, and Excellence in Teaching Study Abroad Awards, and acknowledge the recipients of or participants in the following Global Affairs programs: Seed Grants for International Activities, Grants for Regional Faculty Groups, Curriculum Enhancement Through Global Learning, Faculty and Staff Ambassadors, and Global Education for All Steering and Student Advisory Committees.
Registration is now open.
Event Category