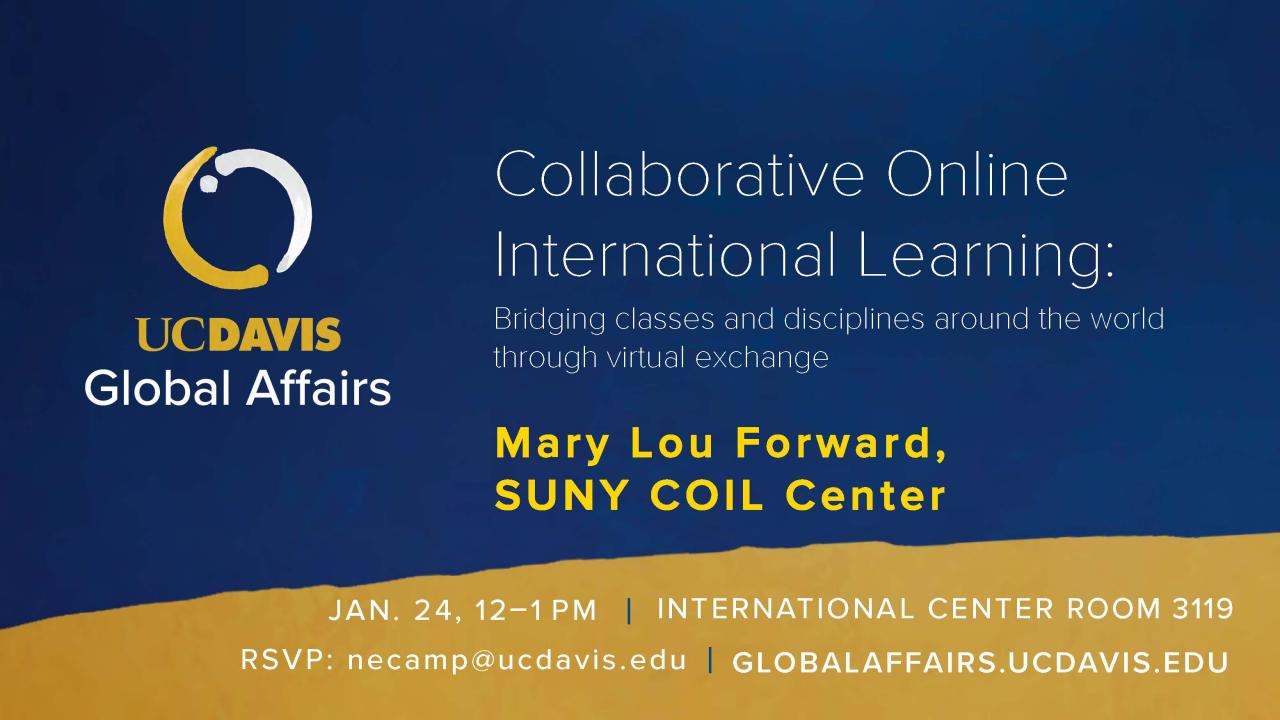 Location
International Center Room 3119
Collaborative Online International Learning (COIL): Bridging classes and disciplines around the world through virtual exchange
Global Affairs is pleased to welcome Mary Lou Forward of the SUNY Collaborative Online International Learning (COIL) Center for an introduction to COIL on January 24, 2019 from 12 to 1 p.m. in the International Center Room 3119. Mary Lou Forward is the Executive Director of the SUNY COIL Center, connecting faculty and students with peers around the world for project-based online collaborations.
This introduction to COIL methodology will provide an overview of how you can connect part or all of your course with a class in another country for applied learning. COIL helps students develop cross-cultural communication skills and a greater appreciation for diverse viewpoints through online teamwork as part of any course.
Light refreshments will be served. RSVP by January 22 to Nathan Camp, international training and education outreach manager in Global Affairs, at necamp@ucdavis.edu.
Event Category