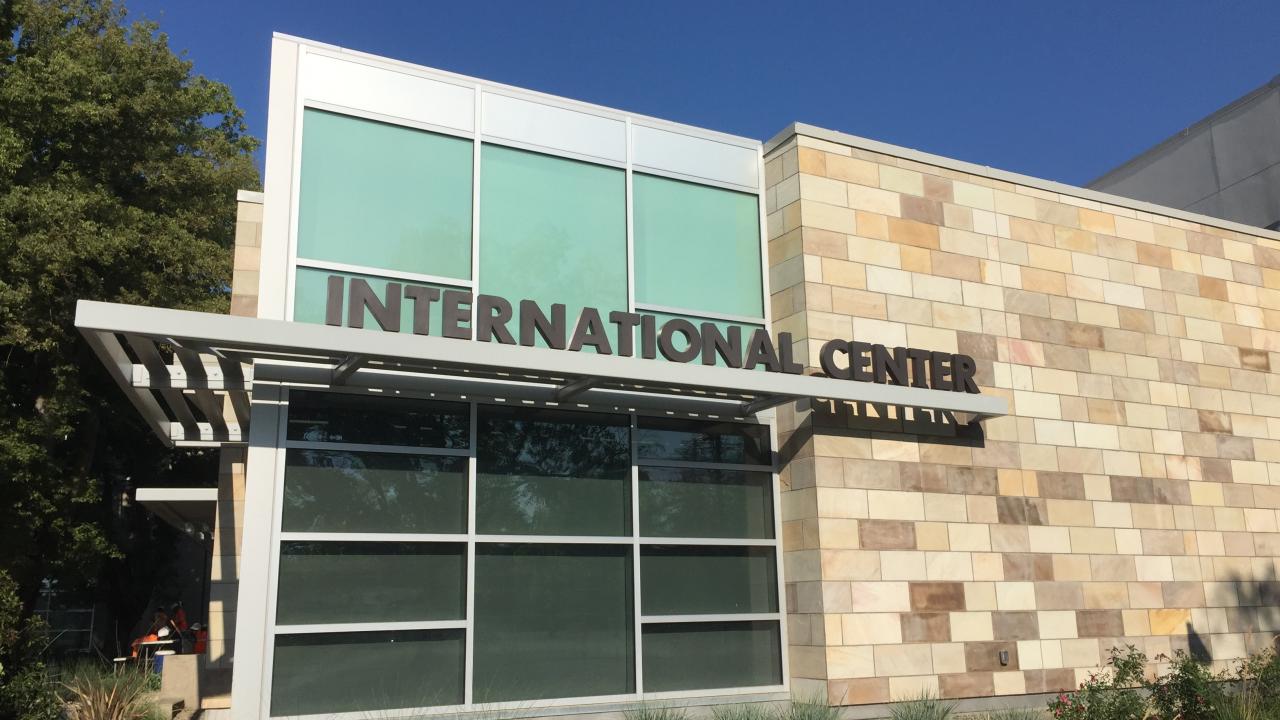 Location
UC Davis International Center Lobby
Opportunities for Cultural Diplomacy: Fulbright Program and Peace Corps
UC Davis Global Affairs and The Fulbright Association invite you to learn more about the vital cultural functions and the exciting international opportunities offered by the U.S. Fulbright Program and the Peace Corps. 
    
Join Fulbright Association Chapter Advisory Board President Dr. Thomas O. Haakenson as well as representatives from the U.S. Fulbright Program and the Peace Corps as they share experiences from and insights about their own experiences with these programs. Guests include Dr. Karen Beardsley, Director of Global Professional Programs in Global Affairs at UC Davis, and Dr. Keisuke Nakagawa, Fulbright Fellow in Bangladesh from 2004 to 2005. 
Light food and refreshments will be served.
---
UC Davis International Center
The UC Davis International Center is located on the corner of Russell Blvd and California Ave at 463 California Ave, Davis, CA 95616. For more information, please see the International Center on the campus map. For parking information surrounding the International Center, see the campus parking map.
---
About UC Davis Global Affairs
Global Affairs brings the world to UC Davis, welcoming more than 10,000 international students, scholars and leaders, and hosting programs that inspire global curiosity, understanding and engagement. Compelled by the valuable outcomes of thinking globally, we make transformative opportunities a reality by supporting the thousands of students and faculty studying and researching internationally—and by facilitating collaborations that tackle the world's most pressing problems through more than 150 international partnerships.
Putting our vision of a UC Davis community that engages, thrives, and leads in this interconnected world into action, Global Affairs is now in pursuit of an ambitious goal: Global Education for All.
Event Category
Tags