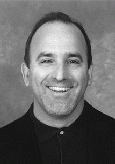 Fulbright U.S. Scholar Program
2003-04
United Kingdom
nathan.kupperman@ucdmc.ucdavis.edu
UCD Health Emergency Medicine
Bio
Nathan Kuppermann is a nationally recognized expert in pediatric emergency medicine. In addition to his clinical work, he has made outstanding research contributions, promoting global and national collaborations among leading pediatric emergency departments to advance the care of critically ill and injured children.

Kupperman holds the Bo Tomas Brofeldt Endowed Chair in the Department of Emergency Medicine at UC Davis. Kuppermann is an elected member of the National Academy of Medicine (NAM). He is the principal investigator of the Pediatric Emergency Care Applied Research Network (PECARN). He also chairs the executive committee of the global Pediatric Emergency Research Network (PERN).

Kuppermann's research foci include laboratory and radiographic evaluation of pediatric trauma patients; pediatric diabetic ketoacidosis-associated cerebral edema; clinical and laboratory evaluation of febrile children; and knowledge translation, shared decision-making and cost-effectiveness of clinical prediction rules.
Program Type
Year
Country