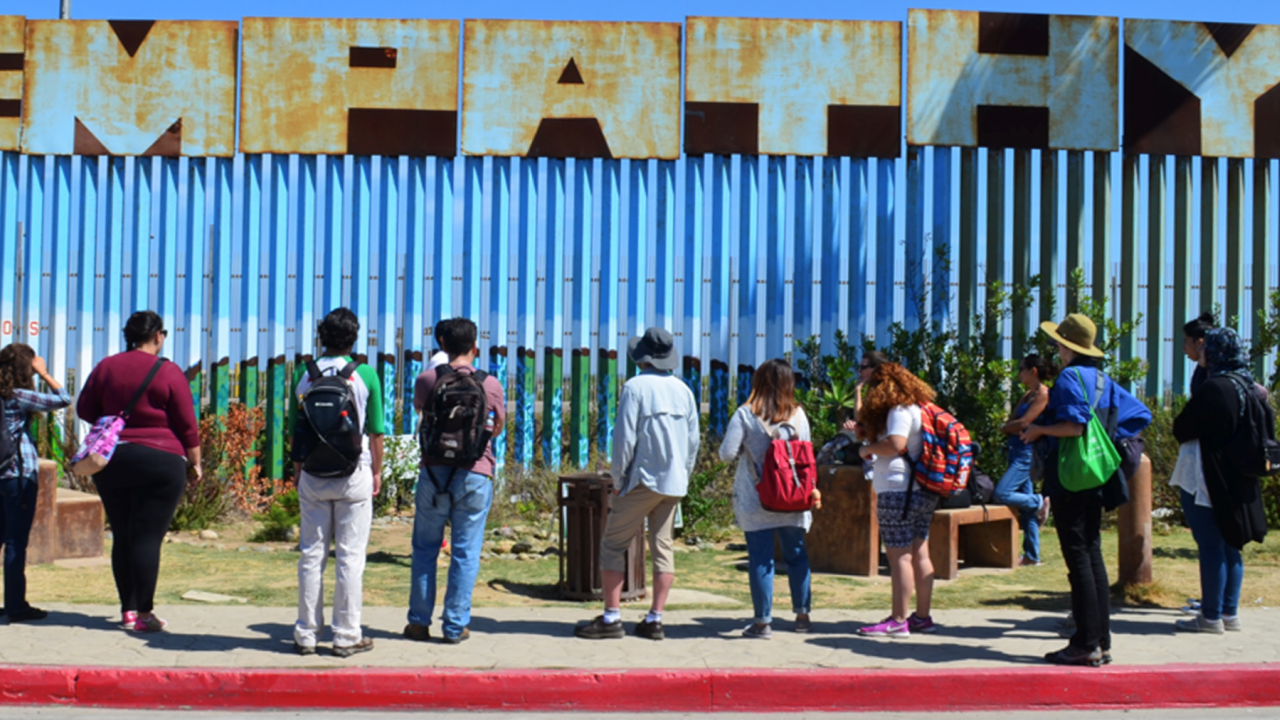 Location
Manetti Shrem Museum
Cross-Border Citizens: Poverty and Inequality in Border Regions
Border zones can be sites of civic and artistic creativity from which new and more inclusive imaginaries of regional co-existence can emerge.
Join Teddy Cruz and Fonna Forman, professors at University of California, San Diego and founders of the UCSD/Blum Cross-Border Initiative for a talk exploring the idea of a "cross-border citizen" whose sense of belonging is oriented by the shifting challenges, opportunities, interests and aspirations negotiated among diverse people who share contested space. 
Teddy Cruz is a professor of Public Culture and Urbanization in the department of Visual Arts at UC San Diego. 
Fonna Forman is a professor of Political Theory and Founding director of the Center on Global Justice at UC San Diego. 
Their work emphasizes urban conflict and informality as sites of intervention for rethinking public policy and civic infrastructure, with a special emphasis on Latin American Cities. 
This event is co-sponsored by UC Davis Global Affairs, the Blum Center for Developing Economies, the Mellon Initiative in Comparative Border Studies at UC Davis, and the Manetti Shrem Museum. 
Event Category
Tags