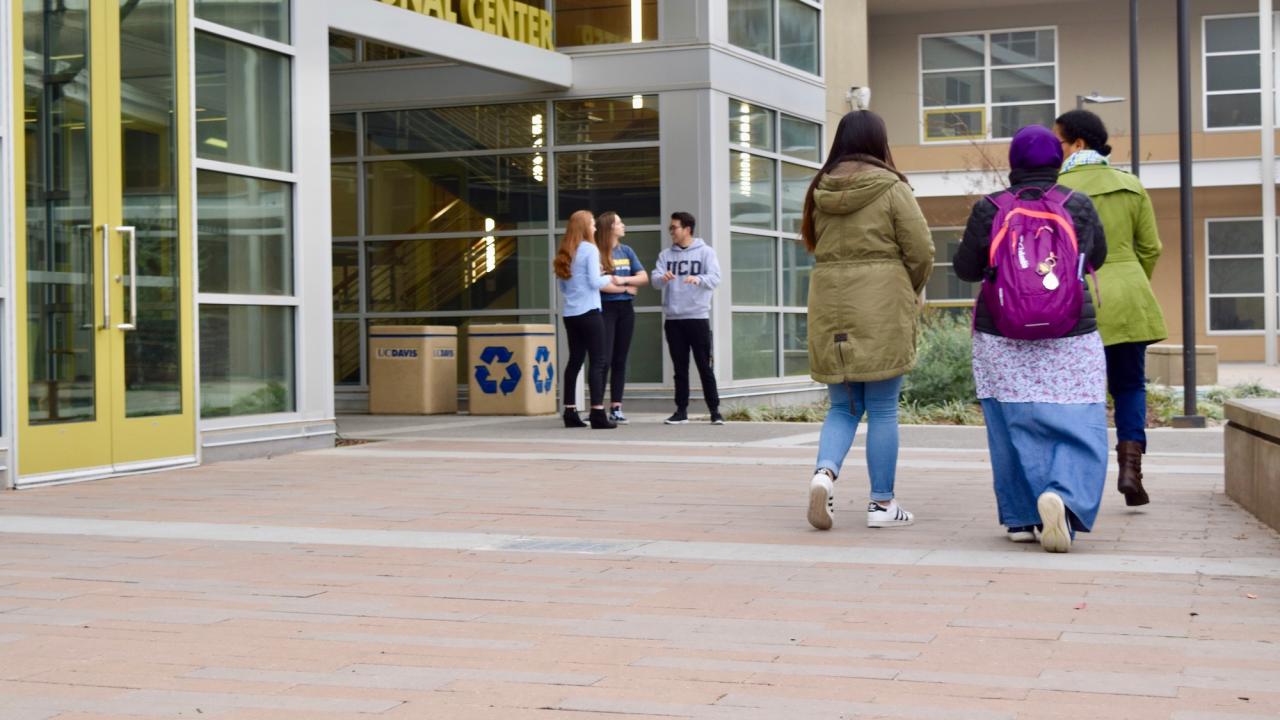 Location
International Center, Room 3119
China Scholarship Council (CSC) Ph.D. Fellowship Workshop
Overview
The China Scholarship Council (CSC) is the Chinese Ministry of Education's non-profit organization that provides support for international academic exchange with China. Established in 1996, CSC provides both funding for Chinese citizens and residents to study abroad, and for foreign students and scholars to study in China. The agency predominantly provides scholarships to individuals, including in batches allocated to specific foreign universities. 
In 2012, UC Davis and the CSC signed an agreement to offer up to 20 Ph.D. fellowships annually to students from China for graduate studies at UC Davis. The China Scholarship Council will cover the first two years of study for each participant (nonresident fees, plus stipends for living expenses), as well as visa application fees, and round-trip transportation between China and Davis. UC Davis will support each student for 2-3 additional years, usually by the relevant department and/or the faculty.  
Participating Graduate Programs
Since 2012, CSC and UC Davis have admitted over 50 students with about $5 million support from CSC in the following prioritized programs (applications to other programs are also be considered):
Agricultural and Resource Economics

Animal Biology

Biochemistry, Molecular, Cellular and Developmental Biology

Biological Systems Engineering

Biomedical Engineering

Chemical Engineering

Economics

Entomology

Food Science

Horticulture and Agronomy

Plant Pathology

Plant Biology

Soils and Biogeochemistry

Viticulture and Ecology
Process for 2020-21 Academic Year
The student will apply to UC Davis through the online application system. At this point, they should contact a faculty member as their potential program supervisor and indicate their intention to apply through the CSC Fellowship.

The faculty and other personnel in the graduate program will review the application and decide whether or not to make an offer.

If an offer is to be made, the graduate program staff will make a recommendation for admission to Graduate Studies, and notifies Global Affairs (lxliang@ucdavis.edu) of their intention to nominate the applicant to CSC.

Graduate Studies will provide an official offer letter.

Global Affairs will provide the list of nominees to CSC by the deadline (March 20, 2020) and notifies Graduate Studies.

If needed, Global Affairs will guide the student and the faculty member through the application process with CSC.

Global Affairs will receive the list of awardees in late May and inform Graduate Studies and the faculty
More Information 
Please contact Linxia Liang, Ph.D., Director of Asian International Programs in Global Affairs, at lxliang@ucdavis.edu with any questions.
Event Category