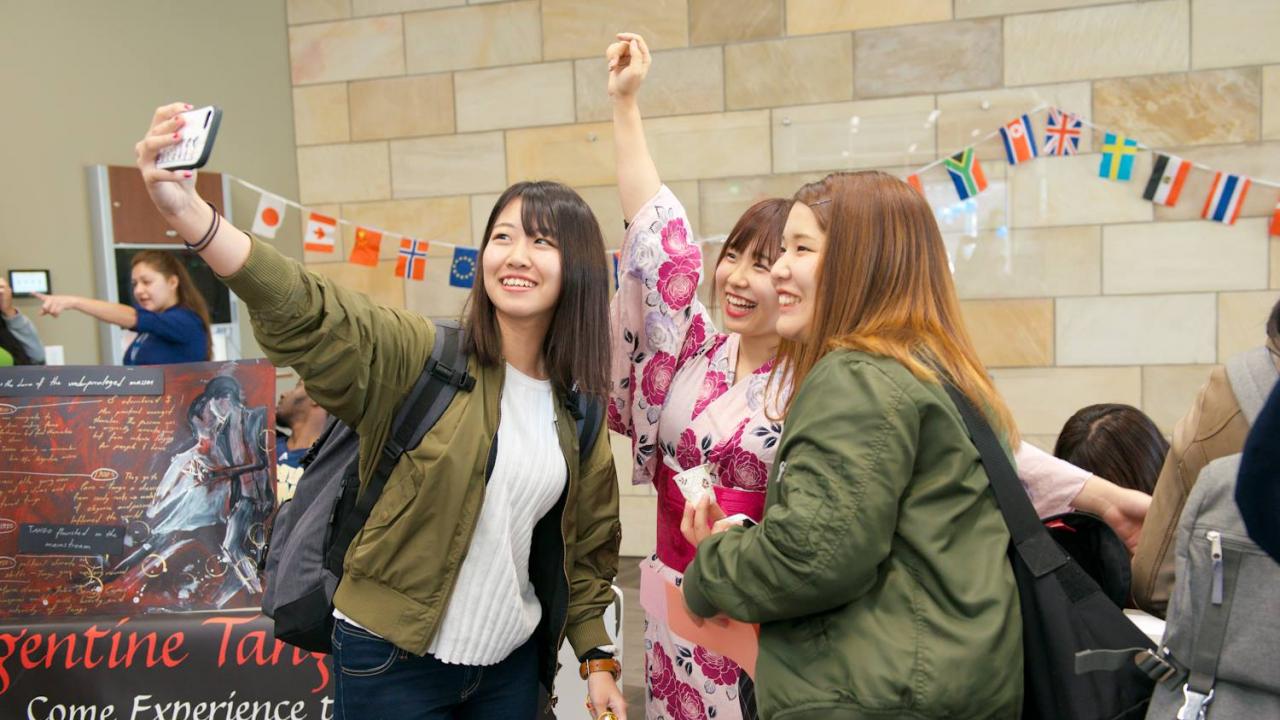 Location
Multiple Locations Around Campus
What is International Education Week?
International Education Week (November 18-22, 2019) is a national week of the U.S. Department of State and U.S. Department of Education that celebrates the benefits of international education and exchange worldwide.
Global Affairs, in collaboration with UC Davis partners, plans and hosts a diversity of International Education Week programming here on campus and encourages students, faculty, and staff to share their international stories and experiences on social media using #GlobalAggies.
International Education Week at UC Davis
At UC Davis, International Education Week often brings opportunities for students, staff and faculty to explore international programming such as:
global learning events, across campus, for connecting with students, scholars, and families;
information sessions for Study Abroad and workshops for grant writing for international field work; and
film previews and discussions.
International Education Week Schedule of Events
Event Category
Tags