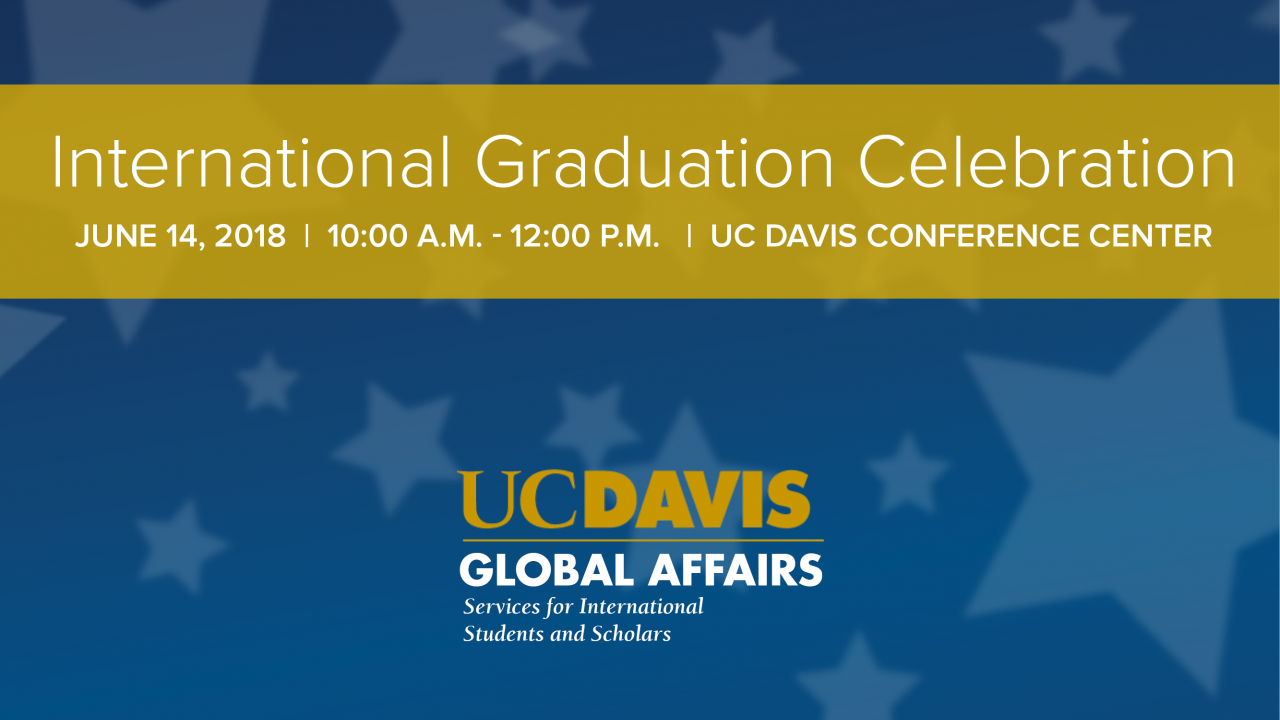 Location
Conference Center and Welcome Center
UC Davis Services for International Students and Scholars (SISS), within Global Affairs, is proud to host this year's International Graduation Celebration on June 14, 2018 at the UC Davis Conference Center from 10 a.m. to 12 p.m.
This festive event acknowledges the tremendous accomplishments of UC Davis international students and celebrates the support of their families, friends, faculty, staff, and the entire UC Davis international community.
UC Davis international students, family, friends and colleagues are invited to join us for student performances, leadership and student remarks, and a reception with food, refreshments, and gift items.
Graduating international students are invited to register online here for themselves and their guests. Faculty, staff, colleagues, and supporters are invited to register online here. Please email sissconnect@ucdavis.edu with any questions.
Many congratulations to the graduating Global Aggies!
Event Category
Tags