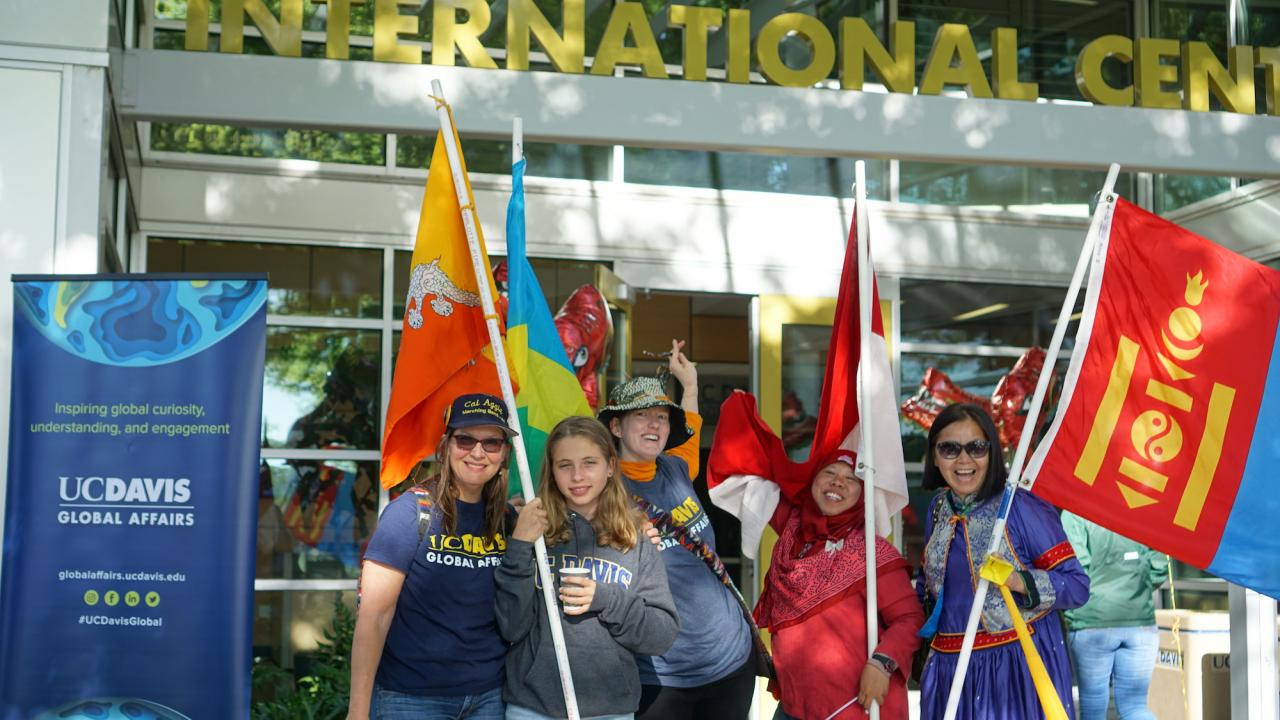 Adventure Awaits this Picnic Day
Join UC Davis Global Affairs and International House Davis as we walk together in the Picnic Day parade. All students, scholars, faculty, staff and friends of Global Affairs are invited to join in the parade. Participants are encouraged to wear traditional attire, sports team jerseys from around the world, or a Global Affairs t-shirt will be provided.
Picnic Day begins with the parade opening ceremony at 9:30 a.m. and lasts until about 11:30 p.m.
Register to march in the parade by March 29, 2019.
After the parade, explore the 105th Picnic Day, a family-friendly event that is free for all to come and experience the richness of diversity and achievement at UC Davis and the surrounding community in the areas of research, teaching, service and campus life. 
---
About Global Affairs at UC Davis
Global Affairs brings the world to UC Davis, welcoming more than 10,000 international students, scholars and leaders, and hosting programs that inspire global curiosity, understanding and engagement. Compelled by the valuable outcomes of thinking globally, we make transformative opportunities a reality by supporting the thousands of students and faculty studying and researching internationally—and by facilitating collaborations that tackle the world's most pressing problems through more than 150 international partnerships.
Putting our vision of a UC Davis community that engages, thrives, and leads in this interconnected world into action, Global Affairs is now in pursuit of an ambitious goal: Global Education for All.
Event Category