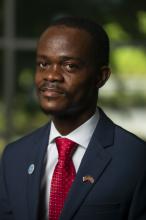 Agricultural and Rural Development
Bio
About Sytekon Caspar Tarty
Sytekon "Caspar" Tarty is focused on sustainable agriculture practices for rural development and national growth. He works as Crop Resource Officer in the Technical Services Department of the Ministry of Agriculture in Liberia. His job is to provide technical assistance to farmers and farmer groups on control of and mitigation methods for pest infestation on crops to reduce pre-harvest losses. He works with colleagues and partners to conduct Farmer Field School trainings on integrated plant pest management and early warning and response systems.
Mr. Tarty is well versed in the agricultural sector of his country from his work in various areas over eight years. He previously worked as statistical coordinator and later became superintendent of the Estates (Agriculture) Department of Firestone Liberia. Prior to that, he worked with the USAID Food and Enterprise Development Program for Liberia as seed inspector and quality assurance officer. He holds a bachelor's degree in Agriculture from Cuttington University and has several certificates in various trainings including one in Clean Combustion Technology in Modern Rural Areas for Developing Countries from Changsha, China.
Before joining UC Davis as a Hubert H. Humphrey Fellow, Mr. Tarty was a member of the President's Young Professionals Program of Liberia – the progenitor of the Emerging Public Leaders Program of Ghana – of which he is currently an alumnus. He is passionate about agricultural growth and human resource capacity development in his country, Liberia.
As a Humphrey Fellow, Mr. Tarty's interest is to study the impact of climate change on migratory plant pest species and gain knowledge on modern and sustainable agricultural production systems.
Please contact Mr. Tarty at sctarty@ucdavis.edu
Available For:
Sharing ideas on agriculture development, plant pest management, climate change impacts and adaption

Speaking on cultural issues

Meeting with student groups

Formal/informal classroom visits
Related SDGs: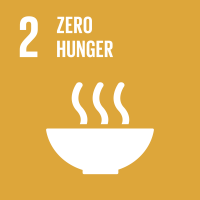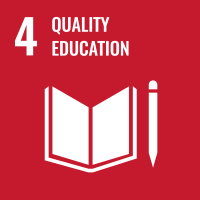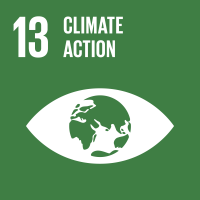 Program Type
Year
Country