Humphrey Fellow Brings Real-World Experience to UC Davis Course
By Rowan O'Connell-Gates, student writer, Global Affairs
Since 1986, UC Davis has partnered with the Hubert H. Humphrey Fellowship Program, bringing leaders with unique stories and backgrounds from all over the world to campus. This 2017-18 cohort of 11 Humphrey Fellows, who are making Davis their home for 10 months, carry with them their professional expertise and an eagerness for collaboration with students, faculty, staff, and the community.
Mr. Abdi Ahmed Mohamed is no exception to this distinction. Mohamed, a Humphrey Fellow hailing from Somalia, took a moment on Tuesday, Nov. 28 to serve as a guest lecturer at UC Davis' "Seminar in International Agriculture Development."
Mohamed, a research agronomist by trade, holds bachelor's and master's degrees in agriculture from Somali National University and the University of Reading respectively. He credits this schooling with sparking his interest in agriculture.
"When I was in high school, we didn't have a university in the country," Mohamed said. "Soon afterwards the university was opened and the faculty of agriculture was the first to be established."
This twist of fate set Mohamed on the path toward agriculture, something that has since turned into his career, his livelihood and his passion. "I started as a research agronomist and I continued until the collapse of the Somali government," Mohamed said. "After, we had the humanitarian crisis, so I moved into the humanitarian world."
The change led Mohamed to positions in both capacity development and peace-building, taking on numerous roles throughout the African region—none larger than his 2014-15 role as the Somali Minister of Agriculture.
"That was a particular moment in the rebuilding of the Somali administration, so I was actually heading the Ministry and galvanizing," Mohamed said. "We started understanding each other."
The project referenced is the Agricultural Rehabilitation Project, a program Mohamed spearheaded and the topic of his guest lecture for the UC Davis course. During the lecture, Mohamed explained the project's four main components: river flood control, irrigation infrastructure rehabilitation, tractor services, and farm input—all of which were pursued to aid small scale farmers whose production had been stifled due to environmental damage and a lack of resources.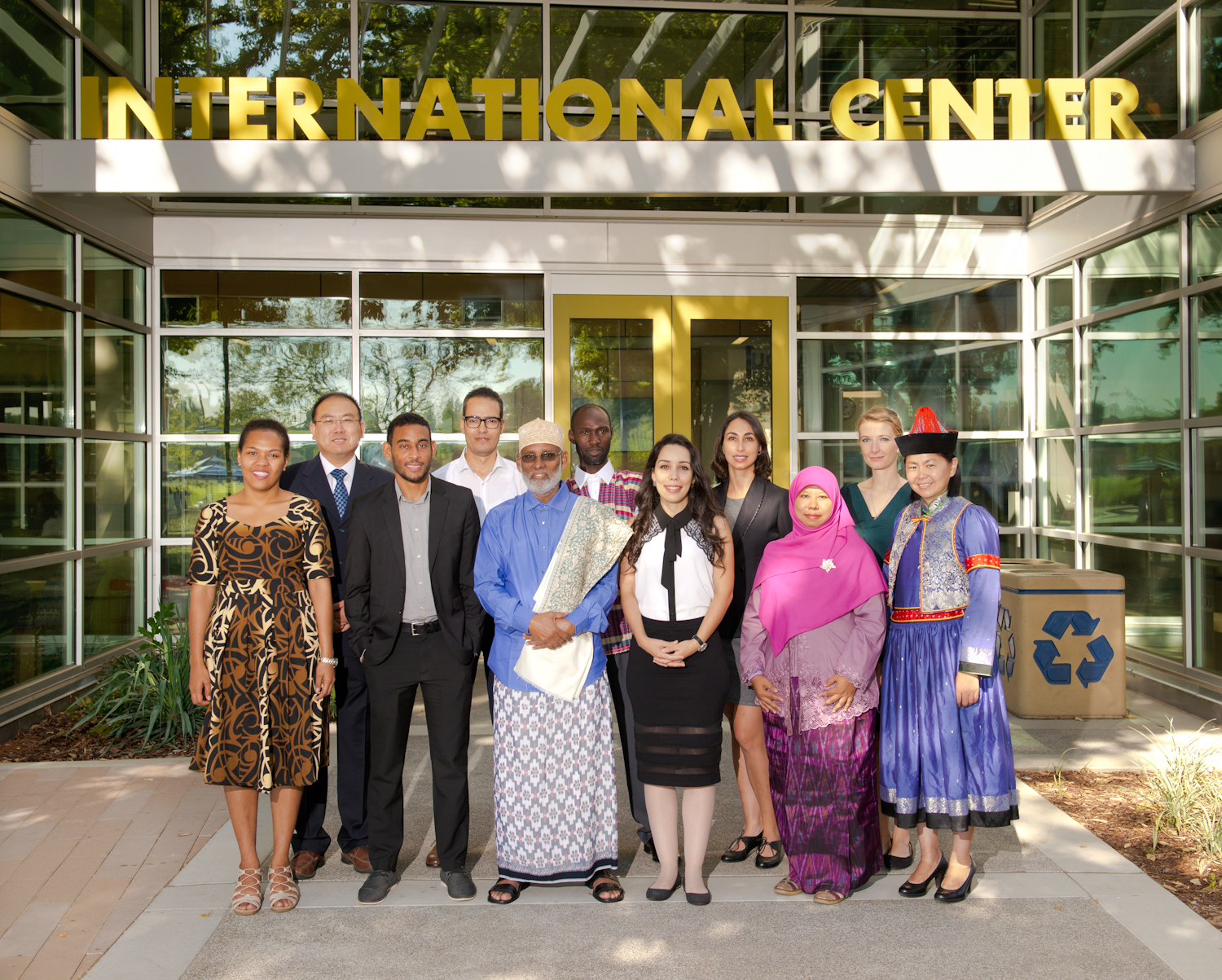 "It was interesting, you know, in one of the villages when we provided maize seeds, one of the farmers, a better off farmer, he came and he said, 'I'll give the cowpea seeds.' It wasn't in our plan actually, we had the money for the maize, but he provided the cowpea seeds," Mohamed described.
This instance of the wealthier farmer's altruistic behavior was an exciting phenomenon for both Mohamed and those involved.
"The important lesson is that when people see things are going very well and there is a commitment, they will also join in," Mohamed said. "We didn't ask him, he just came around and wanted to give seeds."
The project, which was participatory in nature, was overwhelmingly successful. Small farming communities noticed improvements in production almost immediately. Farming households provided with 15 kg of maize seeds were able to then produce between 700 and 800 kg, while the flood control allowed roughly 3,000 small farming households to return to their previously flooded land. As the first project by the Ministry of Agriculture in over 24 years, it proved to be a huge step forward for both the Somali government and the people of Somalia.
His highly applicable work clearly piqued the interest of the seminar's graduate students, as Mohamed was peppered with questions for the entire last half hour of the class.
"I wasn't sure what I was expecting from this presentation," Mohamed said. "But I saw a lot of interest, it has generated a lot of interest, and it helped the students to see perhaps aspects that are not usually covered."
The lecture was Mohamed's first at UC Davis, though he has also been sharing his expertise at Sacramento City College this fall. As a community-oriented person, it's clear that this won't be Mohamed's last time giving back to the Aggies.
In the meantime, Mohamed will continue his Humphrey Fellowship project, seeking solutions to development problems affecting Somalia and working towards documenting his experiences in Somali Agriculture.
"I have very close relationships in Somalia, and as a professional I engage in not only agriculture but other areas," Mohamed said. "I have been thinking about putting down my experience in writing, and that's what attracted me to the Humphrey Fellowship."
Nikki Grey Rutamu, associate director of the Humphrey Fellowship Program in Global Affairs, is always around to support the fellows and is quick to point out the opportunities for collaboration open to Mohamed at UC Davis.
"Abdi's working with tenured faculty members here who have written books so he's getting valuable feedback and guidance," she said.
Mohamed echoed Grey Rutamu's sentiments about his experience. "I think the Humphrey Program is really well designed. It gives freedom of choice and an opportunity. On the first day, Nikki [Grey Rutamu] and Karen Beardsley [director of Sponsored Programs and Special Projects and the Humphrey Program in Global Affairs] assured us, 'this is your year,' 'it's about your plans,'" Mohamed said. "These are professionals who know what they want and the program provides full support whatever the plan is. And I think that is unique; it's a unique opportunity here."
With about half of his fellowship stint remaining and still many more events and lectures to come, the UC Davis community has ample opportunity to hear more from Mohamed and this academic year's 10 other Humphrey Fellows.
---
About Global Affairs at UC Davis
Global Affairs brings the world to UC Davis, welcoming more than 8,400 international students, scholars and leaders, and hosting programs that inspire global curiosity, understanding and engagement. Compelled by the valuable outcomes of thinking globally, we make transformative opportunities a reality by supporting the thousands of students and faculty studying and researching internationally-and by facilitating collaborations that tackle the world's most pressing problems through more than 150 international partnerships.

Putting our vision of a UC Davis community that engages, thrives, and leads in this interconnected world into action, Global Affairs is now in pursuit of an ambitious goal: Global Education for All.
Primary Category
Tags