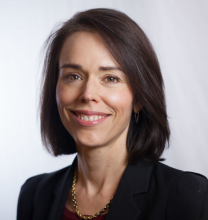 Bio
Julia Kent is vice president, Best Practices and Strategic Initiatives at the Council of Graduate Schools (CGS). In her 10 years at CGS, she has conducted research on a broad range of topics in graduate education, including Ph.D. career pathways, diversity issues, graduate admissions processes, international collaborations, quality and accountability, research ethics and integrity, and the preparation of future faculty.
Currently Kent serves as co-principal investigator for a multi-phase project supported by NSF and the Andrew W. Mellon Foundation, Understanding PhD Career Pathways for Program Improvement, which brings together a coalition of 60-plus universities working to collect and analyze data on Ph.D. careers. Previously she oversaw the Council of Graduate Schools' Global Summit, an international meeting of graduate deans that has brought together graduate education leaders from over 30 countries.
Kent holds a Ph.D. in English from Johns Hopkins University and a maîtrise de lettres modernes from the Université de Paris VII. Before coming to CGS, she was assistant professor of English at American University of Beirut.
Vice President, Best Practices and Strategic Initiatives at Council of Graduate Schools
Program Type
Year
Country