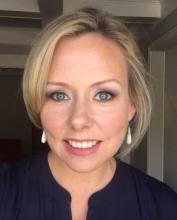 Bio
Mellissa Withers is associate professor at the University of Southern California Keck School of Medicine in the Department of Preventive Medicine. She is based at the USC Institute for Global Health. 
She also is director of the Global Health Program of the Association of Pacific Rim Universities, a non-profit network of 50 leading research universities in the Pacific Rim region. 
Her primary research interests lie in community participatory research, mental health, gender-based violence and global sexual and reproductive health. She teaches classes for undergraduate and graduate students, including introduction to global health, global health ethics, global health leadership and case studies in global health. 
Withers is the editor of two books: Global Perspectives on Sexual and Reproductive Health Across the Lifecourse, and Global Health Leadership: Case Studies from the Asia-Pacific (in press). She also has published more than 30 scientific articles and serves on the editorial boards of six international global health journals. She has conducted research in Latin America, sub-Saharan Africa and Asia.
Withers received a Ph.D. from the Department of Community Health Sciences at the UCLA Fielding School of Public Health with a minor in cultural anthropology. She also holds a master's degree in International Health from the Johns Hopkins Bloomberg School of Public Health and a bachelor's degree in international development from UC Berkeley.
Associate Professor at the University of Southern California Keck School of Medicine
Program Type
Year
Country