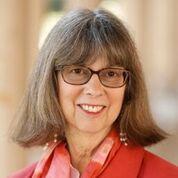 Vice Provost for Graduate Programs at the University of Southern California
2018 International Research Conference at UC Davis Speakers
2018-19
United States
Bio
Sally (Sarah) Pratt became vice provost for graduate programs at the University of Southern California (USC) in 2010, after serving for eight years as dean of Academic Programs in USC Dornsife College. She is responsible for Ph.D., master's and graduate certificate programs across the humanities, sciences and social sciences, as well as 17 professional schools, including engineering, business, public policy, social work, health sciences and cinema, among others.  
She serves as a member of the board of directors of the Council of Graduate Schools and currently serves as president of the executive board of the Association of American Universities' Association of Graduate Schools.  She is interested in a wide range issues, including increasing the diversity and globalization of graduate study, academic professional development, ways of addressing sexual misconduct, and the nature and use of the Ph.D. degree.  
She has served on the accreditation committee of the Western Association of Schools and Colleges, and participated in the Strategic Leaders Global Summit on Graduate Education in Alaska in 2017, and in Johannesburg, South Africa, in 2018.
Within USC, she has increased efforts to support diversity and academic professional development, and reduced the teaching load for graduate students to allow more time for study and decrease time to degree. She has implemented a system of Ph.D. Program Progress Data and established a group called Friends of the Graduate School made up of representatives from academic departments, financial aid, campus security, health services and other offices.   
Pratt received her bachelor's degree from Yale and her Ph.D. from Columbia.  Her research focuses on Russian poetry.  She and remains active in the field of Slavic studies.
Program Type
Year
Country