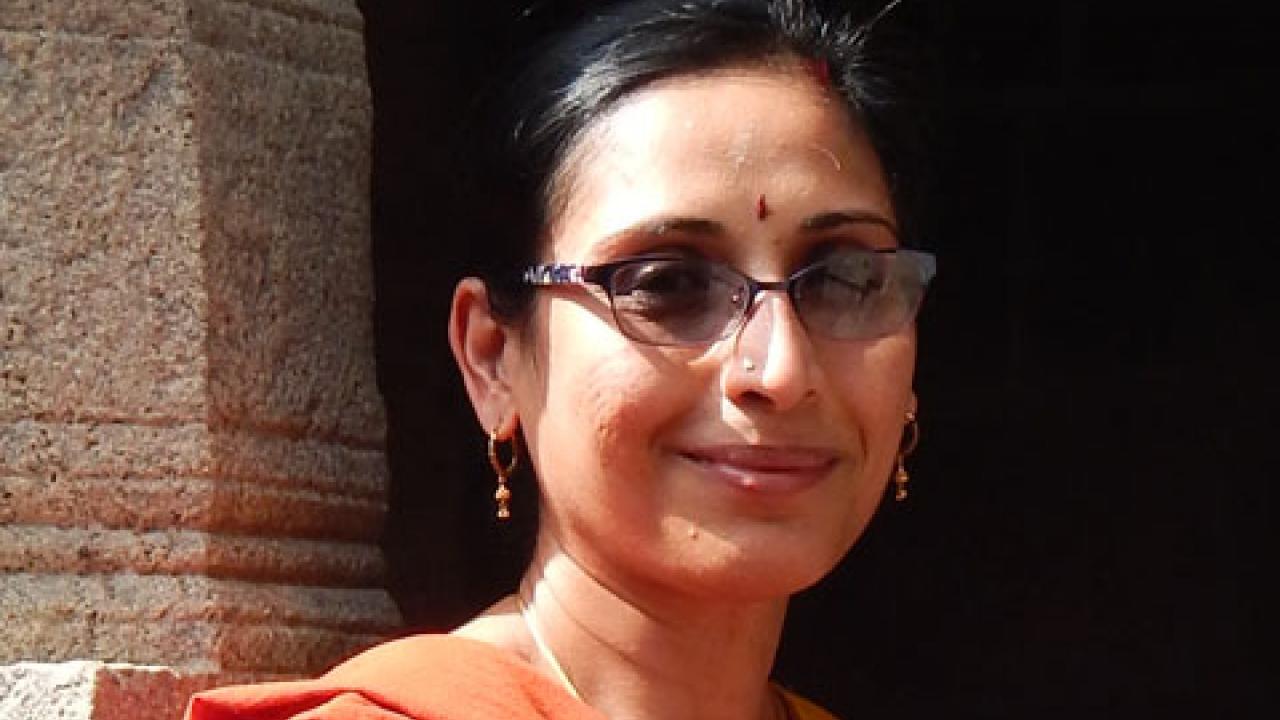 Congratulations to Archana Venkatesan, associate professor in the Department of Religious Studies and the Department of Comparative Literature, for being awarded a Guggenheim Fellowship along with three colleagues in the UC Davis College of Letters and Science, who are among 173 fellows chosen for the 2018 awards from the 3,000 who applied.
The award provides Venkatesan the opportunity to spend time in South India, focusing on her research at the intersection of text and performance and her work in translating early and medieval Tamil poetry into English. 
"The fellowship supports a year of sabbatical and will allow me to continue work on my ongoing project on the Annual Festival of Recitation, which celebrates the memorization, recitation, staging and translation of poetry," said Venkatesan, who is chair of the Department of Religious Studies and has been at UC Davis for 10 years. "I will be traveling to South India to continue my research of the festival and hope to spend time writing and translating."
Read the full story at the College of Letters and Science website.
Category