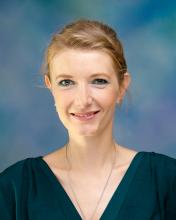 Senior Legal Councilor for the Waste Management Department in the Ministry of Agriculture in Hungary
Hubert H. Humphrey Fellowship Program
2017-18
Hungary
akazamer@ucdavis.edu
Bio
Ms. Anita Kazamer studied law at the University of Szeged and holds a Masters of Law Degree in European and International Business Law from the Eotvos Lorand University in Hungary. After earning her JD Degree, she worked for the Middle-Danube-Valley Inspectorate for Environmental Protection and Nature Conservation for 3 years. In this capacity, she worked on the execution of the Hungarian and European nature conservation legislation and oversaw its implementation.
Currently, Ms. Kazamer is a senior legal counselor at the Waste Management Department of the Ministry of Agriculture in Hungary, working on European Union policy and law-making in her country, specifically circular economy legislative proposals related to sustainable waste management. Her work mainly focuses on the preparation of the Hungarian mandate for the European Council negotiations (WPE and COREPER I.) concerning the circular economy legislative proposals, and she is personally involved in this negotiation process as a national expert in Brussels.
Her professional interests are sustainable development, sustainable material management, the Circular Economy and sustainable waste management practices.
During her fellowship year with the Humphrey Program, Ms. Kazamer wants to learn more about those economic instruments that facilitate the transition from a linear to circular economy. She would also like to learn more about California's sustainable waste management practices and legislation, focusing mainly on solid municipal waste management.
Program Type
Year
Country