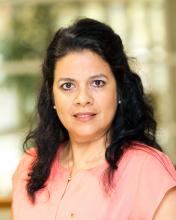 Agriculture and Rural Development
Bio
Marlen Navarro holds a doctorate in Agricultural Science from the Agrarian University of Havana, Cuba. Currently, she is the Coordinator of the Scientific Program for Seed Technology and the Chief of Basic Seed Production at the research station "Indio Hatuey" at the University of Matanzas. In addition, Ms. Navarro is a professor in a doctoral program and has experience in seed production and seed technology, specifically in pastures, forages, turf grass, leguminous plants, grains, and non-food oil seeds. She is also a member of the National Seed Technical Group of the Ministry of Agriculture. Her professional interests are focused on seed biology, seed production, and seed business.
Prior to joining the Hubert H. Humphrey Fellowship Program, she was the leader of several national research projects on seed production, and research and development projects supported by European organizations. As a result, she has authored several scientific journal articles on seed biology.
During her fellowship year with the Humphrey Program, Ms. Navarro wants to learn more about seed vigor, dormancy, storage, quality, production, and business to implement joint projects. Additionally, she wants to gain more experience and knowledge about the development of an innovative seed program that links public and private sectors both inside and outside of Cuba. 
Available for:
Speaking on a cultural topic 
Formal classroom visit
Meeting with student groups
Meeting with individual professors/ researchers
---
Last updated: 2018
Senior Researcher, Seed Production and Seed Technology University of Matanzas
Program Type
Year
Country