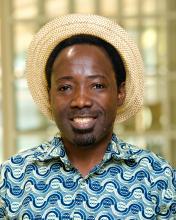 Natural Resources, Environmental Policy, and Climate Change
Bio
Venance Soza Segere has a master's of Environment specializing in climate change from the University of Melbourne, Australia and holds a bachelor of science in Environmental Sciences and Management from Sokoine University of Agriculture, Tanzania. After earning his bachelor's degree, Mr. Segere worked for 10 years with the Ulanga District Council (Tanzania) doing environmental protection and forest conservation activities. During this period, he worked as the project coordinator with the Ulanga District Tree Nursery Project as well as Participatory Forest Management projects. In addition, he has worked with the RAMSAR, KILORWEMP and WARIDI projects as part of the project management team.
Mr. Segere has made a number of contributions to conservation and environmental protection, including training 30 village government authorities in the Morogoro region to conserve their native forest reserves. In addition, he has prepared the Uluguru Mountains Conservation Strategy and is the founder of the Tanzania Environmental Professional Association-TEPA. Prior to joining the Humphrey program, he was an Environmental Technical Advisor at the Morogoro Regional Secretariat Office.
His professional interests are environmental protection and forest conservation. During his Humphrey Fellowship year, Mr. Segere wants to learn more about environmental inspection, including sampling and analysis of environmental toxicants. In addition, he wants to learn more about forest carbon stock assessment and verification process, environmental impact assessment, and project proposal writing.
Available for:
Speaking on a technical topic (environmental inspection, forest carbon stock assessment, environmental impact assessment and project management)
Speaking on a cultural topic
Formal classroom visit
Informal classroom visit
Meeting with student groups
Meeting with individual professors/ researchers
---
Last updated: 2018
Regional Environmental Technical Advisor, Morogoro Regional Secretariat
Program Type
Year
Country