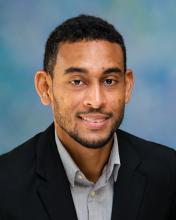 Policy Research Officer for the Institute of Marine Affairs in Trinidad and Tobago
Hubert H. Humphrey Fellowship Program
2017-18
Trinidad and Tobago
khassanali@ucdavis.edu
Bio
Kahlil Hassanali is a research officer in marine policy and governance at the Institute of Marine Affairs, a multidisciplinary marine and environmental research organization in Trinidad and Tobago. He has a strong interest in the creation and implementation of policy focused on conservation and the sustainable use of ocean and coastal resources, especially within national and regional contexts.
Mr. Hassanali holds an MSc in Environment and Development from the University of Reading in the United Kingdom. He was also a 2013/2014 United Nations-Nippon Foundation of Japan Fellow receiving advanced education in ocean affairs and the Law of the Sea, a body of international treaties and agreements. While there, he also carried out research into integrated coastal management which has been used to inform ocean and coastal management in Trinidad and Tobago.
During his Humphrey fellowship year, Mr. Hassanali would like to increase his knowledge of and expertise in the United Nations Convention on the Law of the Sea (UNCLOS). Within this context, he would like to focus on the practical application of area-based management tools such as Integrated Coastal Zone Management (ICZM), Marine Spatial Planning (MSP) and Marine Protected Areas (MPAs).
Program Type
Year
Country