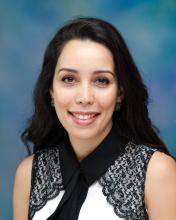 Senior Engineer of Water and Forests, and Office Chief in Desertification Monitoring in the Ministry of Agriculture, Water and Forests
Hubert H. Humphrey Fellowship Program
2017-18
Morocco
laiannouri@ucdavis.edu
Natural Resources Management
Bio
Ms. Laila Annouri graduated from the National School of Forestry Engineers in Morocco with an Engineering degree in Water and Forests, one of the few women to have done so since the program's inception. After earning her diploma, she worked for 8 years in the Ministry of Agriculture, Water and Forests of Morocco, planning, monitoring and evaluating forest development projects in 8 of Morocco's provinces. Additionally, she helped implement a monitoring and evaluation system for integrated natural resources management in the Middle East and North Africa. Ms. Annouri was also the deputy national coordinator of the Participatory Project against desertification and for reducing poverty, co-funded by the Global Environment Facility (GEF) and the government of Morocco.
Prior to attending the Humphrey program, she was the regional manager for the desertification monitoring bureau in the Eastern region of Morocco.
Ms. Annouri's professional interests are in natural resources management, desertification, and climate change.
During her fellowship year with the Humphrey Program, Ms. Annouri wants to learn more about monitoring the impact of climate change on natural resources using remote sensing. Specifically, she wants to gain more experience in setting up strategies for climate change mitigation and adaptation and resilience.
Program Type
Year
Country