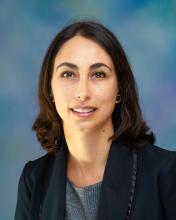 Monitoring and Evaluation Officer for the World Wildlife Fund in Ecuador
Hubert H. Humphrey Fellowship Program
2017-18
Ecuador
fergonzalez@ucdavis.edu
Bio
Ms. Fernanda Gonzalez is a biologist with a Master of Science degree in Natural Resources Management from the Tropical Agricultural Research and Higher Education Center, Costa Rica. She has worked in both public and private organizations researching a variety of areas including marine fauna conservation, tourism, the biomonitoring of freshwater using macroinvertebrates and water quality, watershed management, water for human consumption, and environmental education. In 2015, Ms. Gonzalez joined the World Wildlife Foundation (WWF) as an M&E Officer. During that time, she developed an integrated system to effectively track the activities, results and budget expenditure of different projects. Her other responsibilities included reporting to donors; helping write proposals; evaluating the efficiency of the implementation of projects; and building connections between the WWF in Ecuador and other such offices around the world.
During her studies, Ms. Gonzalez was ranked 1st in her undergraduate and postgraduate classes. She has also published more than 10 papers in international journals and other publications related to natural resources management and water.
During her fellowship year with the Humphrey Program, Ms. Gonzalez will focus on improving her M&E skills, specifically her project management skills and how to evaluate the impact of conservation projects on nature and people. Finally, she also wants to learn more about climate change and how complex conservation problems can be addressed through a multidisciplinary and team work approach.
Program Type
Year
Country