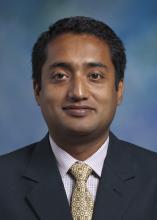 Managing Director of Palongkhali Aqua Culture Ltd.
Hubert H. Humphrey Fellowship Program
2012-13
Bangladesh
manower@ucdavis.edu
Bio
Mr. Anower holds a Bachelor of Business Administration in Financing and Master's of Business Administration in Marketing. As a Managing Director of Palongkhali Aqua Culture Limited, works to build the community and improve the per capita income by educating the people using modern technology. Mr. Anower also has experience in the public sector as a local government official in the position of Union Council Chairman. In this role he worked on poverty reduction, provided safety net programs, supervised disaster management and led the social mobilization for economic growth and empowerment of women.
Program Type
Year
Country