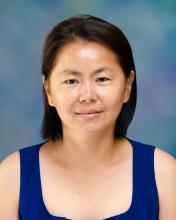 CEO and Owner, Organic Protein LLC
Hubert H. Humphrey Fellowship Program
2017-18
Mongolia
schadraabal@ucdavis.edu
Bio
Ms. Chadraabal holds a Bachelors degree in Business Administration from Mongolian National University in Mongolia. She spent 13 years working in the areas of microfinance and micro business development at XacBank as well as the Growing Entrepreneurship Rapidly (GER) and Initiative and Global Communities Mongolia projects
In 2014, she began her own poultry farm with the purpose of farming poultry meat for food. Though initially unsuccessful, she switched to quail egg farming and since 2015 her company has supplied quail eggs nationwide in Mongolia.
Poultry farming is a very new and recent concept in Mongolia. Spending approximately $1.1 million per month on poultry, Mongolians import most of their poultry meat from abroad. Recognizing this gap in the market, Ms. Chadraabal wants to establish a model poultry farm in her country and supply domestic poultry to the Mongolian market.
During her fellowship year with the Humphrey Program, Ms. Chadraabal wants to increase her knowledge of poultry farming management. Specifically, she would like to learn how to incorporate modern practices into her business, such as the breeding, feeding, handling, and slaughtering of fowl as well as poultry feeding and feed making. Finally, her professional affiliation experience, together with the academic and professional courses she will take during her stay in the U.S., will help improve her business and project management skills, essential components in expanding her poultry business.
Program Type
Year
Country