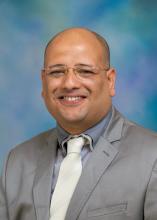 Bio
Tarek Rabai is a marketing manager with expertise in date processing and export in the international market. In the past 13 years, he has worked in a fruit stakeholder's organization where he was responsible for date marketing plans. He contributed to the growth of date export, reaching 106,000 tons (82 foreign markets) in 2015 compared to 40,000 tons in 2005 (52 foreign markets). He also initiated the development and expansion of new markets for Tunisian dates, in  India, Russia, Azerbaijan, Japan, Serbia and Armenia, and he has conducted several studies about consumers' behavior in Europe and  Asia countries, leading to a national strategy to promote date export in Asia and America.
Tarek Rabai holds a bachelor's degree in marketing and a master's degree in Total Quality Management from the Higher Institute of Management in Tunis. In addition to his professional experience, he is the president of an association "Ecolamma" dealing with ecotourism and many other cultural activities.
Currently, Tarek Rabai is a Hubert Humphrey Fellow at UC Davis focusing on California dates and the techniques and processes used to guarantee their high quality. He also hopes to meet with different stakeholders to establish a cooperative program between Tunisian exporters and American importers and processors.
---
Last updated: 2016
Marketing Manager in Tunisia
Program Type
Year
Country