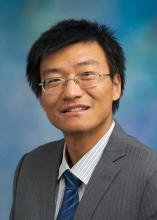 Bio
Mr. Zhao is an environmentalist. He began his education at Hefei University of Technology where he received his Bachelor's degree in Electronic and Information Engineering in 2004. His educational opportunities continued with two research fellowships, first with the Ford Foundation International Fellowship Program, followed by the Leadership for Environment and Development (LEAD). He was also a visiting scholar at the Chinese University of Hong Kong. Just prior to his current work, he served as an Assistant Engineer at the Institute of Modern Physics, affiliated with the Chinese Academy of Sciences.
Currently, Mr. Zhao serves as the Chairman of the Board for Green Camel Bell, a grassroots environmental NGO which he founded in northwest China. Green Camel Bell was the first environmental NGO in Gansu Province and pioneered the use of China's information disclosure laws to hold polluters accountable. Mr. Zhao and his colleagues also conduct a range of programs and projects focusing on environmental education, water pollution monitoring, eco-agriculture, and grassland conservation. In 2009, he was named a "Hero of the Environment" by Time magazine.
During the fellowship year, Mr. Zhao will focus on developing science and community-based natural resource management and monitoring measures for rangeland and ecological systems in the Tibetan area of China.
---
Last updated: 2015
Director of Green Camel Bell in China
Program Type
Year
Country