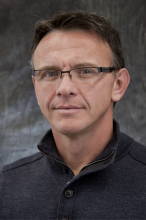 Associate Dean for students in Graduate Studies, UC Davis
2018 International Research Conference at UC Davis Speakers
2018-19
United States
Bio
Jean-Pierre Delplanque is a professor of mechanical and aerospace engineering and associate dean for students in Graduate Studies at UC Davis. 
In this role, Delplanque provides guidance for graduate students to the resources offered by UC Davis.
Delplanque research and educational activities focus on the multiscale modeling and numerical simulation of complex fluid and thermal processes and systems. Applications are interdisciplinary in nature, crossing the boundaries between mechanical, chemical, and biomedical engineering, and materials science, with specific examples ranging from the characterization of patient ventilator asynchrony in the critical care setting to additive manufacturing technologies.
His experience with students from a variety of angles—on top of his personal experience as an international graduate student himself—equips him with the ability to work closely with the diverse UC Davis community. 
Delplanque received a Ph.D. in mechanical and aerospace engineering from UC Irvine.
Program Type
Year
Country