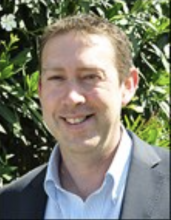 Paul Dodd, Associate Vice Chancellor for Interdisciplinary Research and Strategic Initiatives, UC Davis
2018 International Research Conference at UC Davis Speakers
2018-19
United States
Bio
Paul Dodd is associate vice chancellor for interdisciplinary research and strategic initiatives at UC Davis. 
A native of Ireland, Dodd's professional expertise is in nanoscale material science and applied physics and he has worked at the interface between industry, academia and government for more than 20 years. 
At UC Davis, Dodd is responsible for development of interdisciplinary research activities for the university and for initiating, supporting and coordinating the development of new strategic research partnerships, domestic and international. Dodd administers the 10 organized research units on campus as well as the university's special research programs and central facilities. 
Prior to UC Davis, Dodd was director of the Industry Collaborative Programs at Science Foundation Ireland (SFI) where he was responsible for large-scale collaborative research centers and clusters in Information and Communication Technologies, Life Sciences and Renewable Energy. 
In 2009-10, Dodd worked in the Silicon Valley with the Irish government's enterprise development agency. His role was to develop research links between industry in the United States and academic research groups and centers in Ireland. 
Dodd holds bachelor and master's degrees in materials science from Trinity College Dublin and was awarded a Ph.D. from Queen's University Belfast for research on nanoscale magnetic materials and devices with applications in magnetic recording head technologies.
Program Type
Year
Country