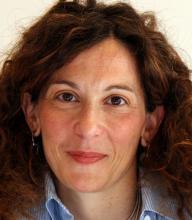 Professor of Entrepreneurship and Innovation Management; Deputy Rector for Entrepreneurship, University of Bologna
2018 International Research Conference at UC Davis Speakers
2018-19
Italy
Bio
Rosa Grimaldi is professor of entrepreneurship and innovation management at the University of Bologna. She teaches technology entrepreneurship at the University of Bologna's School of Engineering at postgraduate and executive education levels. At the University of Bologna, she has served as deputy director for entrepreneurship since 2015. She is the director of the Executive Master in Technology and Innovation Management program at Bologna Business School.
Most of her scientific production is about new business creation, entrepreneurship and technology transfer. On these topics, she has publications in several prestigious international journals including Research Policy, R&D Management, Technology and Innovation Management, Journal of Business Venturing, Small Business Economics, Scientometrics, Entrepreneurship Theory and Practice and Journal of Technology Transfer. She has been involved in several research projects on technology transfer. Among them, one of the most relevant is a Foreign Investment Review Board project on the "Re-organization of the Italian Public Research System." 
She is on the editorial board of the Journal of Technology Transfer and she is advisory editor for Research Policy. Additionally, she is on the board of Istituto Studi Avanzati—part of the Alma Mater Studiorum Università di Bologna – which is dedicated to providing scholars and scientists of the University of Bologna with the instruments and the means necessary to bring visiting professors and junior scientists to Bologna and to stimulate the circulation of ideas and the exchange of knowledge.
Program Type
Year
Country