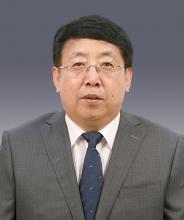 Professor, Agro-Environmental Protection Institute (AEPI) of Ministry of Agriculture, Chinese Academy of Agricultural Sciences (CAAS)
2018 International Research Conference at UC Davis Speakers
2018-19
China
Bio
Tianzhi Ren is a professor and director of department research management at the Chinese Academy of Agricultural Sciences (CAAS).
He has held previous positions as deputy director of CAAS' Institute and Agricultural Resources and Regional Planning, and director of CAAS' Agro-environmental Protection Institute. He is currently engaged in research in the fields of no-point-source pollution control, ecological agriculture and sustainable agricultural development.
Ren also serves as vice chairman of the Chinese Association of Farming System, the Chinese Association of Agricultural Resource and Regional Planning, and the Chinese Society of Agricultural Resource and Environment.
He has received many prestigious awards from such organizations as the Ministry of Agriculture of the People's Republic of China, the China Association for Science and Technology, and the Leading Group Office of the First National Census on Pollution Source of the State Council. In 2017, he was given a State Scientific and Technology Prize (State Scientific and Technological Progress Award, Second Class) —the highest honor in People's Republic of China in science and technology that recognizes citizens and organizations who have made remarkable contributions to scientific and technological progress, and to promote the development of science and technology.
Ren received his bachelor's degree in agronomy from Shenyang Agricultural University, his master's degree in crop cultivation and farming system from Shenyang Agricultural University and his doctoral degree in crop cultivation and farming systems from China Agricultural University. In 2001, he was a visiting scholar at UC Davis, which is consistently ranked one of the top agricultural schools in the world.
Program Type
Year
Country