8 Ways to Make the Most of Your Campus Job
By Mary Martin-Mabry, digital communications specialist for Global Affairs
I am the digital communications specialist for Global Affairs. We support more than 10,000 international students and scholars, send thousands of students to study abroad each year, welcome visitors from around the world, and host programs and events that contribute to our global community – which means job duties can vary widely any given day. The same is true for our student assistants.
Given this reality, when I interview students for jobs, I always ask "Why are you interested in this position?"
In part, I am trying to gauge whether or not they have Googled us and have any idea what we do (hint to students: always research a prospective employer). More importantly, I am trying to get a sense of what students want out of a campus job. If it's a reliable paycheck or something to put on a resume, those are perfectly legitimate reasons to apply for a job and will not hinder your chances of getting hired. But if it's more than that - maybe a specific type of experience or training, an opportunity to network, a trial run for a career path you are not 100 percent sure you want to pursue - don't be afraid to talk about it.
I asked a few of our current student assistants what advice they would give prospective job applicants, for Global Affairs or anywhere else on campus, and here's what they had to say.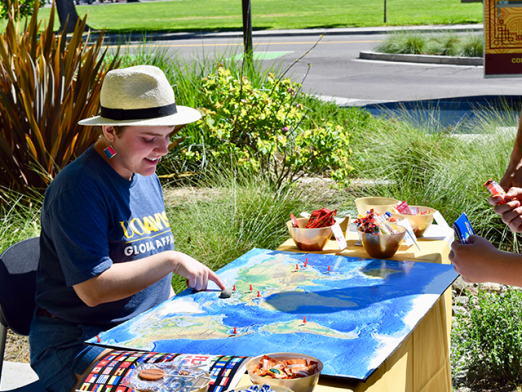 1. Take a job unrelated to your major
"As a genetics major, working for Global Affairs may not seem like an obvious choice. Working here has given me the opportunity to be exposed to topics and perspectives I would've never been introduced to otherwise. I've been lucky enough to meet folks from varied walks of life, from different areas of the world. As a result, I've garnered a profound interest in global health – especially as it relates to genetic technologies, women's rights, vulnerable populations, and bioethics."
Aryss Hearne | Administrative Student Assistant | Majors: Philosophy and Genetics and Genomics | Minors: History and Philosophy of Science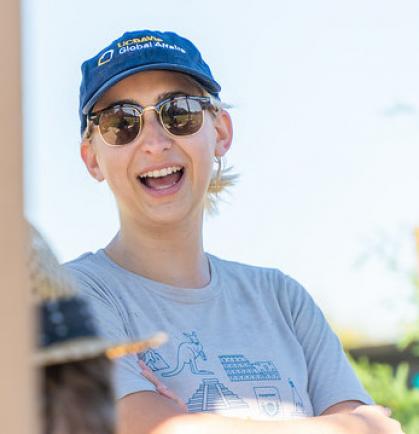 2. Find ways to build upon previous experiences with your work on campus
"After studying abroad in Spain and Peru I knew I was interested in continuing my work with international affairs. While opportunities in Sacramento were realistic for other students, without a car I was searching for a way to engage globally with an on-campus job. As a student assistant for Global Professional Programs and Events within Global Affairs, I've had the opportunity work with international leaders and help with events that directly relate to what I want to pursue after graduation."
Ally Russell | Student Assistant for Global Professional Programs and Events | Majors: International Relations and History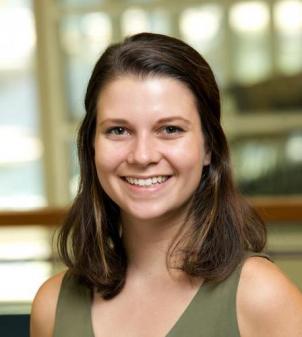 3. Tie your coursework to your job  
"I was introduced to the Global and International Studies Minor while working in Study Abroad within Global Affairs. Although I only had one quarter remaining at Davis, I was able to work with our advisor to create a minor that fits with my career goal of working in the health professions. Through my job, I was able to enhance my academic experience and find coursework that had a global healthcare focus."
 Alicia Peppard | Peer Advisor and Outreach Assistant for Study Abroad | Major: Genetics and Genomics | Minor: Global and International Studies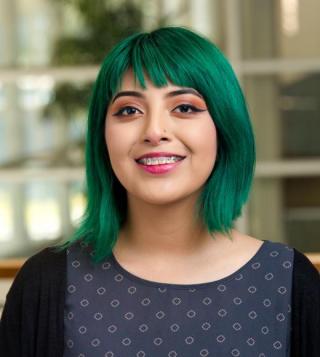 4. Use your campus job to explore possible career paths
"As a first-year transfer, I was looking forward to working in Global Affairs. Majoring in community and regional development, I'm currently interested in global communities. I have found that my job here has given me an opportunity to explore in depth some aspects of my major field that I wouldn't have gotten to do in class. Every new project presented to me is an opportunity to collaborate with individuals and to grow in skills that will assist me while in school and after graduation."
 Ginelie Mendieta | Administrative Student Assistant | Major: Community and Regional Development | Minor: Education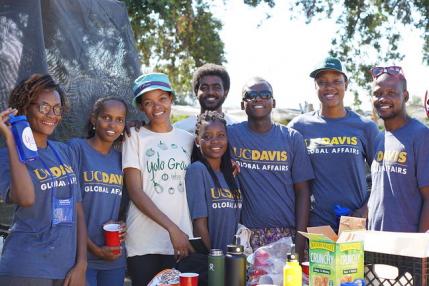 5. Use what you know and acknowledge what you don't know
"Working with our 2018 Mandela Washington Fellows was an education in itself, and throughout it, I realized that the best way to learn is by being honest enough with ourselves about what we know and what we don't know. Just because I read a couple books by a Nigerian author doesn't mean I know the entirety of the African experience and just because I took a class on economic development doesn't mean I know all the intricacies of the developing world."
Tene Goodwin | Former Student Assistant for Communications | Major: Economics | Minor: Professional Writing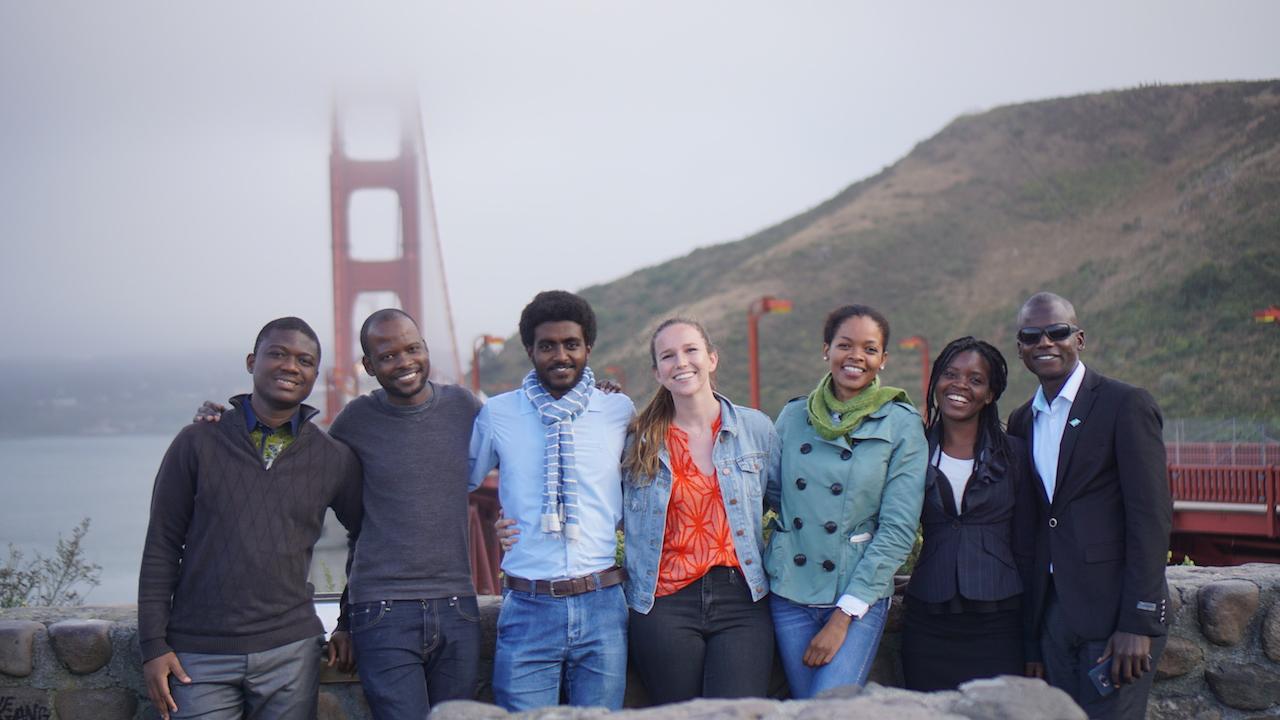 My Global Education: A New World Perspective 
Tene Goodwin, former UC Davis College of Letters and Science student, shares her global learning experience working alongside our UC Davis Mandela Washington Fellows.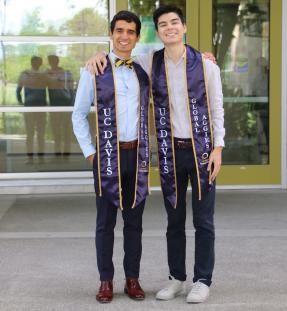 6. Develop professionalism and interpersonal skills
"As a Peer Advisor, I am often the first point of contact for students beginning their Study Abroad journey. Whether I am communicating in person, at a tabling event, on the phone, or over email, I have had to learn how to be professional at all times. These experiences have helped me develop self-confidence, interpersonal communication skills, and public speaking skills, all of which I have been able to use outside of the workplace."
Ivan Urena-Valdes | Peer Advisor and Outreach Assistant for Study Abroad | Major: International Relations | Minor: Statistics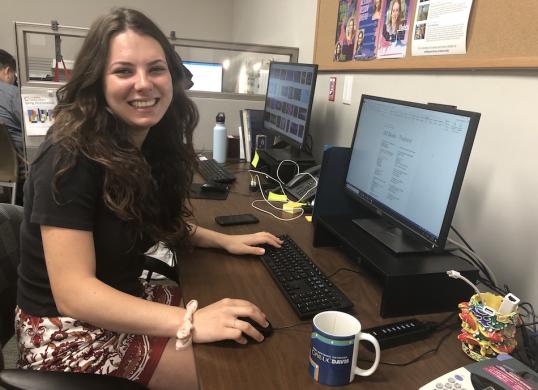 7. Build your network (and figure out how to take full advantage of campus resources)
"During my time at Global Affairs I have interacted with people from all different sorts of departments on campus. Through these interactions, I have learned about many opportunities on campus that I wouldn't have known about otherwise. My job has also made it easier to access campus resources, whether that be asking for letter of recommendations from staff, or applying to university grants— I was even able to find funding through the Blum Center for Developing Economies for a trip abroad."
 Ava Walderman | Administrative Student Assistant | Major: International Relations | Minor: Community and Regional Development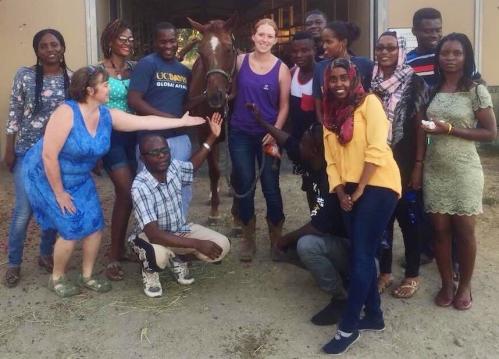 8. Ask for help with job applications 
 "When you apply for internships or jobs after graduation, your employers are a great resource to ask for help, especially if they work in the field you're interested in. I'm a communications student assistant and I recently went through a writing assessment for a marketing job. The director of communications for Global Affairs was incredibly helpful reviewing my writing and giving creative suggestions. Employers are great people to ask to review resumes, cover letters, and for references. If you ask, they may even know of open positions you'd be interested in!"
Haley Fredericks | Student Assistant for Communications | Major: Political Science | Minor: French and Professional Writing
As a student, you might not have a specific career in mind yet, but taking your campus job seriously can give you a much better idea of what you want to do after graduation - or at the very least, what you absolutely do not want to do. Through these experiences, you can gain newfound confidence or the skills needed to take your interests or aspirations to the next level as you enter the job market. On that note - if our student assistants piqued your interest in working for Global Affairs, we are often hiring, so check us out!
---
About Global Affairs at UC Davis
Global Affairs brings the world to UC Davis, welcoming more than 10,000 international students, scholars and leaders, and hosting programs that inspire global curiosity, understanding and engagement. Compelled by the valuable outcomes of thinking globally, we make transformative opportunities a reality by supporting the thousands of students and faculty studying and researching internationally—and by facilitating collaborations that tackle the world's most pressing problems through more than 150 international partnerships.
Putting our vision of a UC Davis community that engages, thrives, and leads in this interconnected world into action, Global Affairs is now in pursuit of an ambitious goal: Global Education for All.
Primary Category
Tags