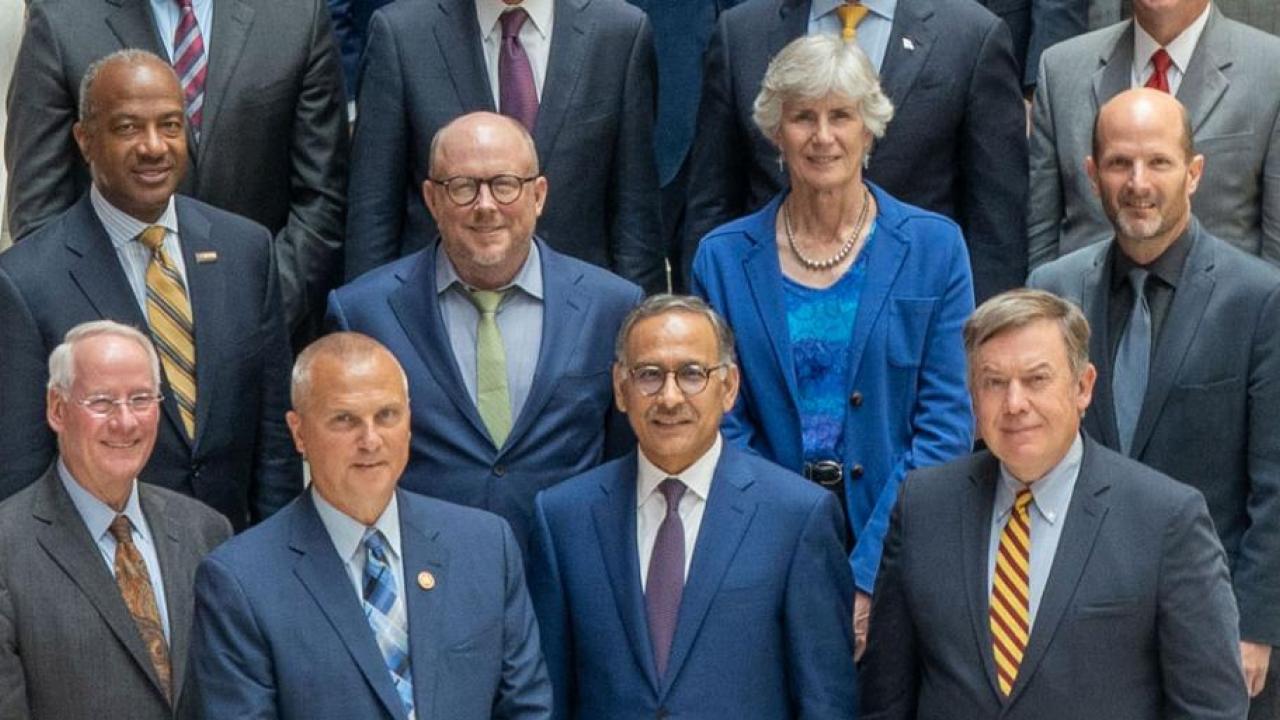 By UC Davis Dateline
"Chancellor Gary S. May recently signed higher education's 'Climate Emergency Letter' and took up his duties on the National Commission on Innovation and Competitiveness Frontiers.
Climate Emergency Letter — As of today (Aug. 9), the letter had been signed by 138 institutions representing approximately 2.3 million students, and 41 higher education networks representing nearly 8,300 institutions. The signatories include all 10 UC campuses as well as UC system as a whole.
'As institutions and networks of higher and further education from across the world, we collectively declare a 'climate emergency' in recognition of the need for a drastic societal shift to combat the growing threat of climate change,' the letter states.
'The young minds that are shaped by our institutions must be equipped with the knowledge, skills and capability to respond to the ever-growing challenges of climate change. We all need to work together to nurture a habitable planet for future generations and to play our part in building a greener and cleaner future for all.'
The Climate Emergency Letter is an initiative of the Alliance for Sustainability Leadership in Education, or EAUC; the U.S.-based higher education climate action organization Second Nature; and UN Environment's Youth and Education Alliance."
Read the full story at the UC Davis website. 
Category
Tags