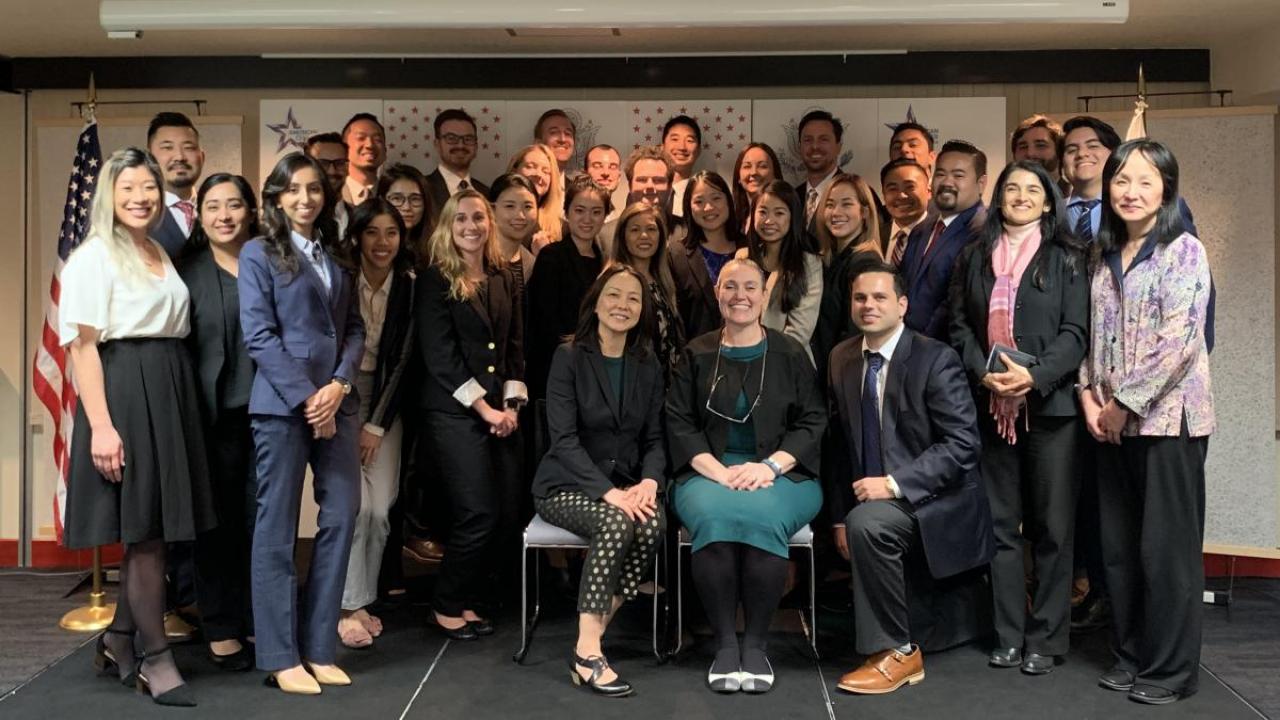 By Sergio A. Losada MBA 19
"Yokosuka City, just 40 miles south of Tokyo, is home to one of Nissan's oldest and longest-operated full-scale passenger car plants, and it became one of the last, but most memorable, visits for our MBA student group during our week-long trip to Japan this past Spring Break. 
Navigating the production floor of Nissan's Oppama Plant gave us a glimpse into the future. Robotic and human synchronization allows the vehicle maker to churn out roughly 240,000 units per year, most notably the popular all-electric LEAF car, as well as the Nissan Juke, Cube, Note and Sylphy.
The assembly line features long metal tentacles that extend out and contract back to weld the base and the bodylines of the car. Big flat brushes skim the fresh welds as seats, side panels and doors are bolted into place. Batteries are inserted to the base of the car before fresh paint is layered on the body.
Workers ensure precision. Many of the workers are in offices along the factory floor, and hand-sand the body panels before they are released for paint. Others control keyboards and control panels to guarantee machines are effective and precise.
This pit stop at Nissan underscored the importance of our international study trip as we discovered the nuances of Japanese businesses and culture."
Read the full story at the UC Davis Graduate School of Management website.
Category
Tags