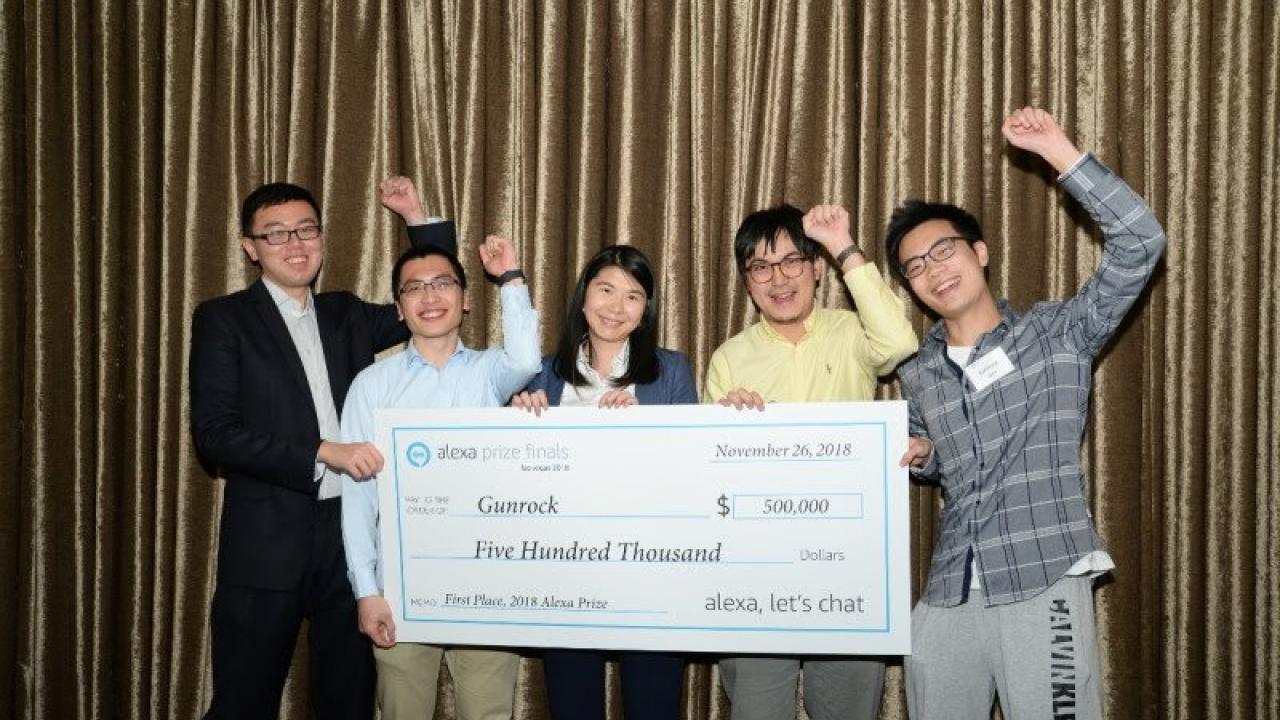 An international team of UC Davis students is designing the future of conversational AI—for Amazon and the World.
"On November 27, 2018, a UC Davis team of 11 international students won the Amazon Alexa Prize—and $500,000—thanks to the performance of their artificial intelligence (AI) chatbot, affectionately named Gunrock. During the competition, the social bot was able to chit-chat, just like a human, for nearly 10 minutes on topics ranging from technology to sports, with Gunrock's speech even conveying the nuances of everyday conversation.
But the real challenge came not in the form of dialog systems and natural language processing algorithms, but in programming Gunrock to read into what people are really saying when they engage in conversation.
For team members Mingyang Zhou and Dian Yu, computer science and engineering students from the College of Engineering, capturing what users actually want to talk about with the chatbot was a challenge they both determinedly took on.
'The diversity of how users come to the same intention is pretty hard to capture when you're developing a chatbot,' says Mingyang, who was responsible for designing the chatbot's sports and food modules. 'Sometimes you know what the user is talking about, sometimes you don't. So we have to think about the possible questions and answers of the user and then design specific rules to generate appropriate responses.'
For instance, if the chatbot asks what sports a user would like to talk about, the user response may be more indirect: 'I really like watching Stephen Curry's game' is by no means a direct answer, but the chatbot is nonetheless designed to understand that the user wants to talk about basketball."
Read the full story at Services for International Students and Scholars. 
Category
Tags