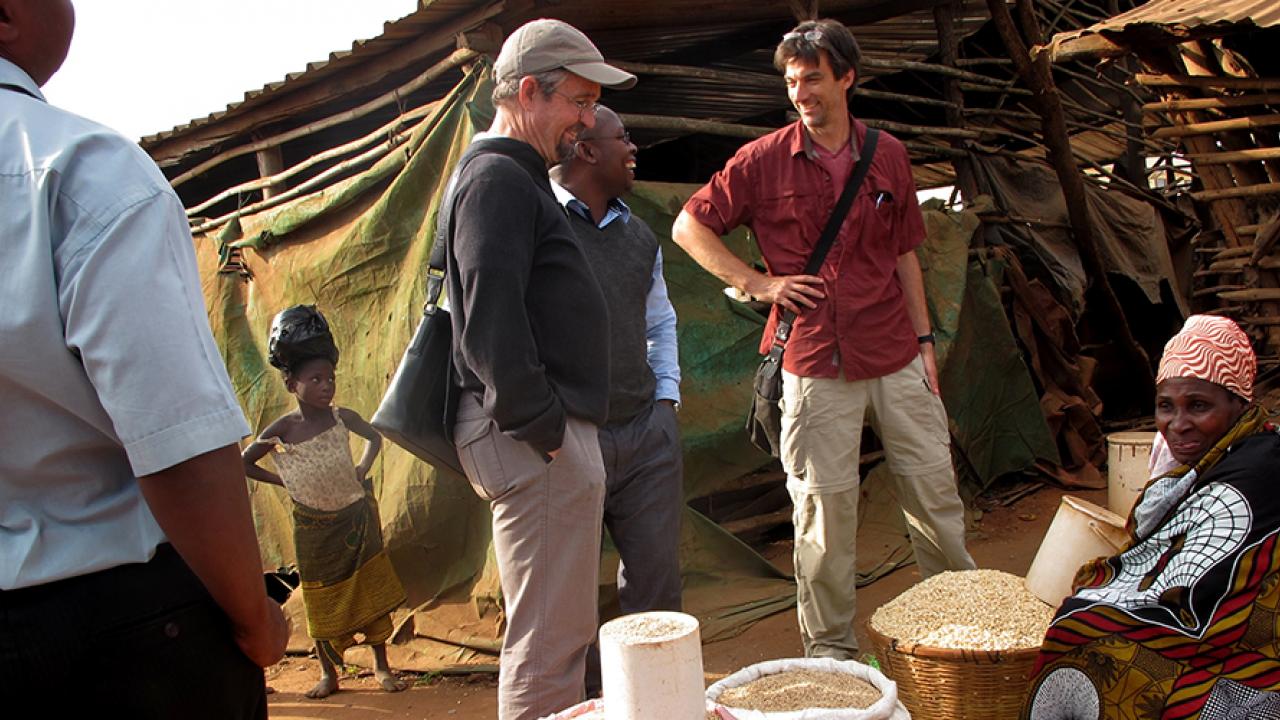 Project Aims to Halt Cycle of Hunger and Poverty
By Alex Russell, UC Davis News
"During the months that Jonathan Malacarne spent traveling from village to village in rural Mozambique, the weather could be dry and dusty or soaking wet from heavy rain. Either way, people from the community would walk and ride bikes from miles away to meet under the shade of a tree or in a classroom to learn about insured maize seeds.
Malacarne, a Ph.D. candidate at the University of California, Davis, is part of a team of agricultural economists testing whether these insured seeds can increase food security for farmers who regularly risk losing crops to extreme weather. In Mozambique, this includes flooding from a rare but catastrophic cyclone like Idai in 2019 but is more likely to be extreme drought that can strike in any year.
"Drought is definitely among the most frequently cited and most severe concerns that households have," Malacarne said. "Heavy reliance on a rain-fed staple crop in a drought-prone region with limited access to financial services all translate into high levels of food insecurity pretty quickly."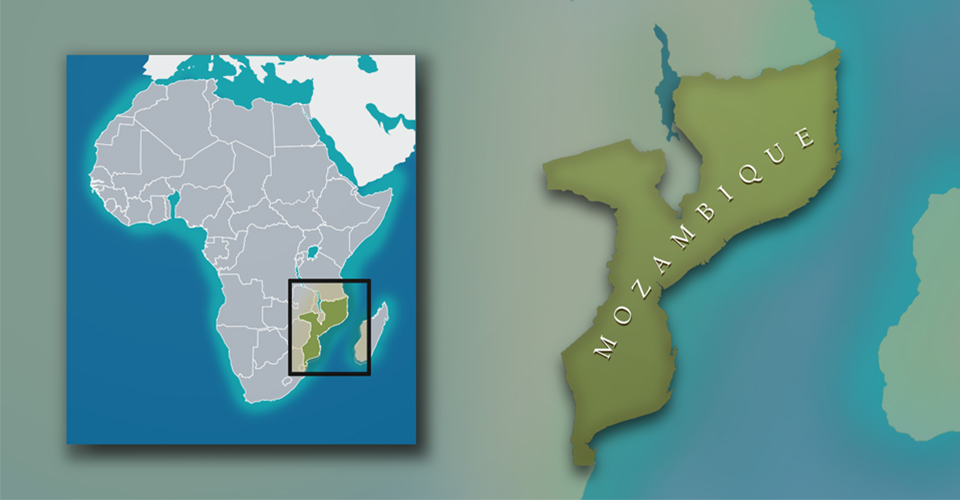 The lasting impacts of drought
Small-scale farmers in Mozambique may plant a handful of crops but maize, or corn, is their main staple. Most often maize is ground into meal and cooked into xima, a stiff porridge. For many farmers, maize is their only source of income.
Increasing how much maize farmers can grow, even despite drought, would go a long way toward making households more food secure. According to the World Bank, about 30 percent of the population in Mozambique is undernourished.
One of the challenges is that farmers in Mozambique mostly plant local seeds saved from last year's crop. The seeds cost nothing but require regular rain until the cobs mature. Farmers who instead spend money on improved, drought-tolerant seeds will get much bigger harvests, especially if there is a moderate drought. But, if the rains never come at all, the farmer who paid for better seeds will lose more.
"If you spend all your money on seeds that are expensive to buy and then they fail anyway, there's nothing left to get your family through to the next season," Malacarne said. Malacarne first learned about these kinds of constraints as a Peace Corps volunteer in Nicaragua before he joined the Ph.D. program in agricultural and resource economics at UC Davis."
Read the full story at UC Davis News.
Category
Tags