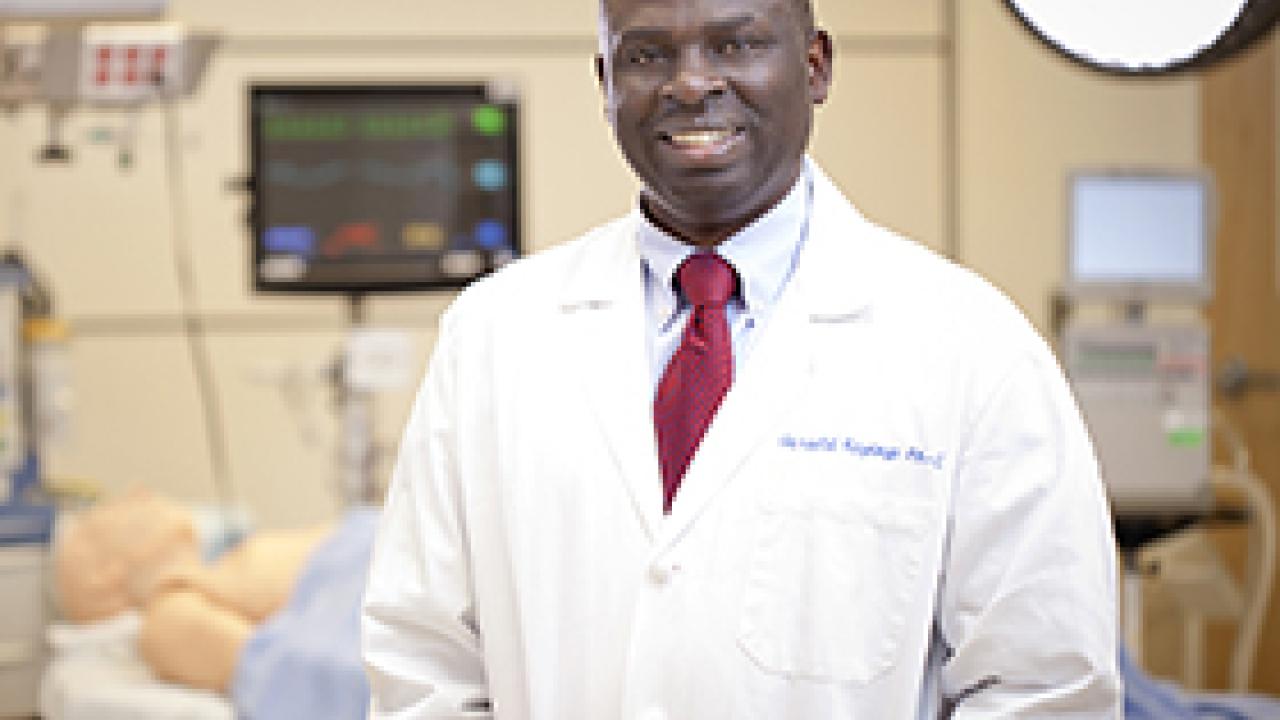 By UC Davis Health
"Gerald Kayingo, an assistant clinical professor and director of the physician assistant program at the Betty Irene Moore School of Nursing at UC Davis, was awarded a fellowship by the Carnegie African Diaspora Fellowship Program to travel to Uganda to work with Bruce Kirenga, a pulmonologist at Makerere University Medical School in Uganda, to improve lung health through the development of an interprofessional, blended learning module on respiratory medicine called project iBreath.
According to Kayingo, non-communicable diseases such as lung diseases are among the leading causes of death in many regions of the world. There is a serious shortage of trained health workers to manage these chronic diseases in Sub-Saharan African. In collaboration with the new Makerere University Lung Institute, Kayingo aims to build local capacity in respiratory care in Uganda.​​​​​​​"
Read the full story at UC Davis Health.
Category